These are the restaurants serving this type of cuisine. Click on a map marker to see a few details about the restaurant. For details see the toggled-list with images and more information about the restaurant below the map.
Click here to see a list of the filtered restaurants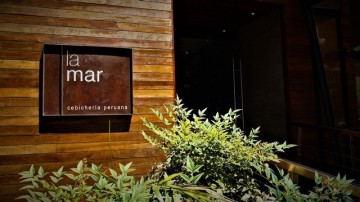 Nueva Costanera 4076
RATING: 87%
Cuisine(s):
Eclectic Gourmet .
Cost:
$$$ .
Restaurant type:
Casual Dining
Summary: Gastón Acurio's La Mar is the best restaurant in Buenos Aires to experience a well-rounded dose of Peruvian cuisine with a heavy Nikkei personality. Good service execution of a classic Peruvian menu with all the dishes Acurio made famous.

Av Vitacura 3396
RATING: 85%
Cuisine(s):
Italian, Pizza .
Cost:
$$$ .
Restaurant type:
Casual Dining, Pizzeria
Summary: Great pizza, pasta and salads with super-fresh, high-quality ingredients. Small pleasant décor. Pet friendly. Perhaps the best pizza in town. Very popular, thus very busy. At peak hours expect a wait for table.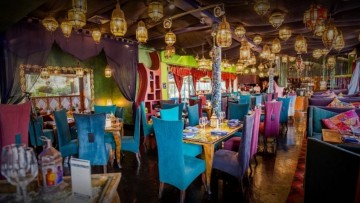 Av San Josemaría Escrivá de Balaguer 6400
RATING: 86%
Cuisine(s):
Asian Cuisine, Eclectic, Italian, Peruvian .
Cost:
$$$$ .
Restaurant type:
Casual Dining
Summary: Zanzibar is the perfect destination for an off-the-wall dining experience that pushes the culinary envelope. A truly exotic and unique menu that's well-executed in a pleasant and fun environment.