These are the restaurants serving this type of cuisine. Click on a map marker to see a few details about the restaurant. For details see the toggled-list with images and more information about the restaurant below the map.
Click here to see a list of the filtered restaurants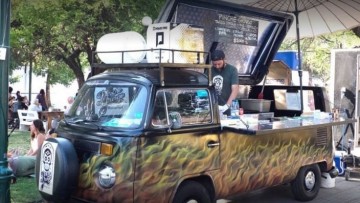 Padre Mariano 140
RATING: 90%
Cuisine(s):
Mexican .
Cost:
$$$ .
Restaurant type:
Fast Casual
Summary: Pinche Gringo is a food-truck located where it want to be, sometimes in Providencia, sometime in Franklin, churning out tasty Mexican tacos, burritos and quesadillas. Food and flavors are great. Quick fix for you Mexican cuisine urges.