These are the restaurants serving this type of cuisine. Click on a map marker to see a few details about the restaurant. For details see the toggled-list with images and more information about the restaurant below the map.
Click here to see a list of the filtered restaurants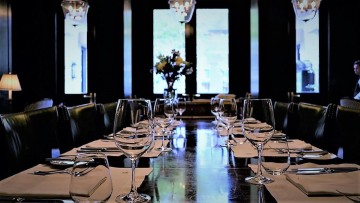 Merced 294
RATING: 88%
Cuisine(s):
Eclectic Gourmet, French .
Cost:
$$$$$ .
Restaurant type:
Upscale Casual
Summary: The Singular Restaurant offers an interesting and well-executed menu with a wide range of regionally harvested ingredients. Service is attentive and friendly. Ambiance is a bit austere.