Baco
Barrio Lastarria, Providencia
Ambience

85%

Service

90%

Food

85%

Creativity

90%

Value

85%
Restaurant Details
Baco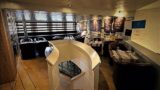 Locale: Barrio Lastarria, Providencia
Address: Nueva de Lyon 105
Telephone: +56 2 2231 4444
Restaurant Type: Casual Dining
Cuisine: French
Service Type: Table Service
Price: $$$$
Menu items offered: Apple Pie, Braised Meat Dishes, Breads and Pastries, Carpaccios - Tartares, Ceviche - Aquachile, Charcuterie, Chocolate Cake, Coffee, Crème brûlée, Egg Breakfast Dishes, Eggs Benedict, Espresso, Grilled Steaks, Ice Cream, Oysters (on the half-shell), Pancakes - Griddlecakes, Paté, Quiche, Rice - Risotto, Roasted Meat Dishes, Salads, Seafood, Soups, Tapas - Finger Foods - Snacks
Hours:
Mon-Sat: 11am to 1:30am, Sun: 12:30am to 11pm,

Review Summary
Baco is comfortable and laid back. At the same time, slightly classy. Rides the fence between casual and upscale casual. Offers French country cuisine that's typically well-executed. Friendly, attentive service. Expansive wine list.

The full review for Baco
Review by: Ollie O Rating: 4.2 stars Review Date: 12/13/2015
Baco is a casual French restaurant. And although the food is good it is the atmosphere and service which make dining at Baco the most memorable.
Baco isn't elegant. It's informal, and at the same time slightly sophisticated. But unlike so many "sophisticated" restaurants that suffer from being a little too gaudy, too minimalistic, or too stale, Baco is the perfect mix ... classy enough to rank it as a fine dining experience, but casual enough that you can feel comfortable in a pair of khakis and a T-shirt.On my latest visit to Baco I decided to give the Beef Burgundy a second chance. My first meal ever at Baco was the Beef Burgundy. I found it to be slightly overcooked and overall slightly disappointing. But this time the beef was tender and juicy. This particular dish lacks much flare. It's basic French comfort food. But I must admit I had trouble tasting the rich red wine flavor that the beef was supposed to have been braised in. And the gravy was a little thick. Instead of a rich full flavored gravy it reminded me a little of the brown gravy my mother used to make from the pan drippings.But despite the lack of wine taste in the gravy, the dish was executed well enough that I gobbled it all down. I had a side of Gratin Dauphinois (potato gratin) which was adequate, but still nothing to brag about. I've eaten at Baco dozens of times and it's one of my favorite dinner spots in Santiago. But this particular dish has failed to shine on both occasions. I'll be returning to Baco many times in the future. But I'm quite certain this will be the last chance I'll give the Beef Burgundy.For dessert I tried the Frutilla Baco. A concoction of sweetened strawberries, vanilla ice cream, whipped cream and almonds. Tasty. But again, not likely to win an award for culinary creativity.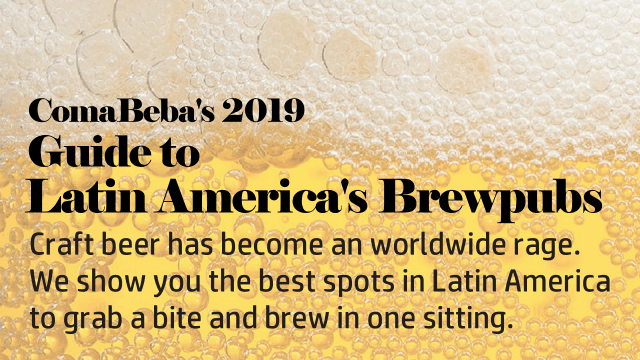 Click the restaurant image to read the review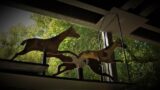 Castillo Forestal – Santiago
Neighborhoods: Barrio Lastarria
Service options: Table Service
Cuisine(s): French
Rating: 4.2 stars Cost: $$$$ . Price: Casual Dining
---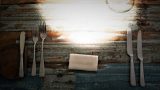 99 – Santiago
Neighborhoods: Providencia, Santiago
Service options: Table Service
Cuisine(s): Chilean, Eclectic Gourmet
Rating: 4.0 stars Cost: $$$$ . Price: Casual Dining
---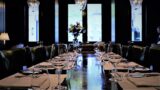 The Singular – Santiago
Neighborhoods: Barrio Lastarria
Service options: Table Service
Cuisine(s): French
Rating: 4.2 stars Cost: $$$$ . Price: Casual Dining
---
Click the restaurant image to read the review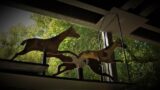 Castillo Forestal – Santiago
Neighborhoods: Barrio Lastarria
Service options: Table Service
Cuisine(s): French
Rating: 4.2 stars Cost: $$$$ . Price: Casual Dining
---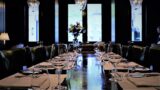 The Singular – Santiago
Neighborhoods: Barrio Lastarria
Service options: Table Service
Cuisine(s): French
Rating: 4.2 stars Cost: $$$$ . Price: Casual Dining
---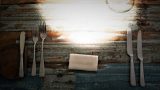 99 – Santiago
Neighborhoods: Providencia, Santiago
Service options: Table Service
Cuisine(s): Chilean, Eclectic Gourmet
Rating: 4.0 stars Cost: $$$$ . Price: Casual Dining
---