Ambience

90%

Service

85%

Food

95%

Creativity

90%

Value

85%

Logistics

80%
Restaurant Details
Ambrosía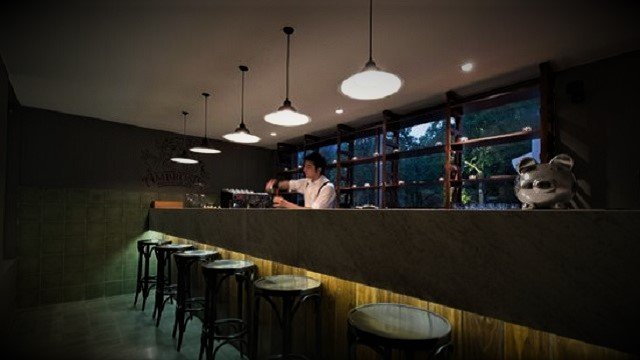 Locale: Vitacura
Address: Pamplona 78
Telephone: +56 2 2217 3075
Restaurant Type: Casual Dining, Upscale Casual
Cuisine: Eclectic Gourmet
Service Type:
Price: $$$$
Menu items offered: Braised Meat Dishes, Carpaccios - Tartares, Ceviche - Aquachile, Coffee, Lemon Pie, Pasta, Pecan Pie, Roasted Meat Dishes, Seafood
Hours:
Mon-Fri: 12:30pm to 11:30pm, Sat: 7:30pm to 11:30pm, Sun: Closed

Review Summary
Ambrosia in Santiago's Vitacura community is a casual, but beautifully decorated restaurant with elegant touches. Well-executed menu and friendly, attentive service. Our top pick for upscale casual dining in all of Santiago.

The full review for Ambrosía
Review by: Ollie O Rating: 4.4 stars Review Date: 03/20/2016
Ambrosía recently moved from a location in downtown Santiago to its current suburban location in a quiet suburban neighborhood on the outskirts of Vitacura. The proprietors did an excellent job remodeling a residential home to accommodate the restaurant and it is perfectly suited for that purpose. In fact, there is something about the backyard ambiance of the pools, fountains and gardens surrounding the dining rooms that adds a homey, but elegant feel to the place.
I was accompanied by several friends on this visit to Ambrosía, so I was going to be able to put Ambrosia to a real test. My companions and I decided to order a wide variety of items from the menu and we would sample the various dishes enabling me to test the kitchen's capabilities on a variety of menu items. For this reason, you will see a much wider selection of dishes in the photos and a description of more items, although for the sake of brevity I will keep it brief on the dishes ordered by my companions. Appetizer Course: The table ordered the ceviche, a roast beef and asparagus appetizer, goat cheese with a strawberry broth. All excellent. Delicious, interesting flavors. Each one executed perfectly. For the main course I had the braised roast with gnocchi and carrots. The meat was cooked perfectly. Falling apart without having to use a knife. The gnocchi were fresh and flavorful. A companion had the steak with quinoa. Again, perfectly cooked and the quinoa was flavorful with the perfect consistency. A third companion had the tagliatelle with Ibérico ham. The pasta was obviously made in house, and the sauce was spot on. We then split three desserts. The panna cotta with fresh berries was the perfect consistency and the berries were fresh and brimming with flavor. The pie and white chocolate ganache were also both perfectly executed and scrumptious. So on this outing I sampled 10 different dishes over three courses, each being executed to near perfection. The only dish I found to be lacking in any way was the walnut pie (no photo). It had a pie crust that was sort of like a cookie that crumbled when cut into. This may show my Southern USA upbringing where the pies have flakier crusts. Although décor is quite casual and almost rustic, there are enough elegant touches and sufficiently sophisticated menu to warrant placing Ambrosía in our upscale casual dining category. And in a city with limited dining options compared to neighboring Buenos Aires and Sao Paulo, the near flawless execution of these unique dishes in a beautifully decorated restaurant, overlooking lushly landscaped gardens, puts Ambrosía at the top of the list of restaurants in Santiago, and in all of Latin America.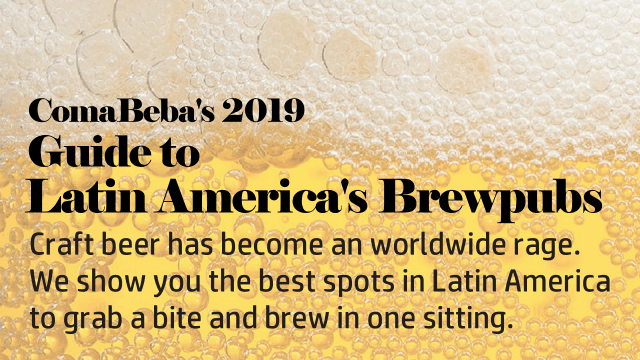 Click the restaurant image to read the review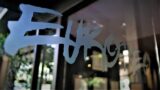 Europeo – Santiago
Neighborhoods: Vitacura
Service options: Table Service
Cuisine(s): Eclectic Gourmet
Rating: 4.7 stars Cost: $$$$ . Price: Formal Dining, Upscale Casual
---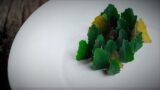 Boragó – Santiago
Neighborhoods: Vitacura
Service options: Table Service
Cuisine(s): Eclectic Gourmet
Rating: 3.5 stars Cost: $$$$$ . Price: Upscale Casual
---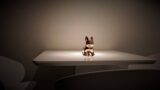 040 – Santiago
Neighborhoods: Bellavista
Service options: Table Service
Cuisine(s): Eclectic Gourmet
Rating: 4.5 stars Cost: $$$$$ . Price: Upscale Casual
---
Click the restaurant image to read the review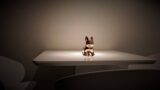 040 – Santiago
Neighborhoods: Bellavista
Service options: Table Service
Cuisine(s): Eclectic Gourmet
Rating: 4.5 stars Cost: $$$$$ . Price: Upscale Casual
---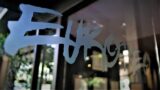 Europeo – Santiago
Neighborhoods: Vitacura
Service options: Table Service
Cuisine(s): Eclectic Gourmet
Rating: 4.7 stars Cost: $$$$ . Price: Formal Dining, Upscale Casual
---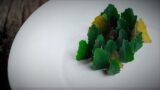 Boragó – Santiago
Neighborhoods: Vitacura
Service options: Table Service
Cuisine(s): Eclectic Gourmet
Rating: 3.5 stars Cost: $$$$$ . Price: Upscale Casual
---