Ambience

75%

Service

80%

Food

85%

Creativity

90%

Value

75%
Restaurant Details
99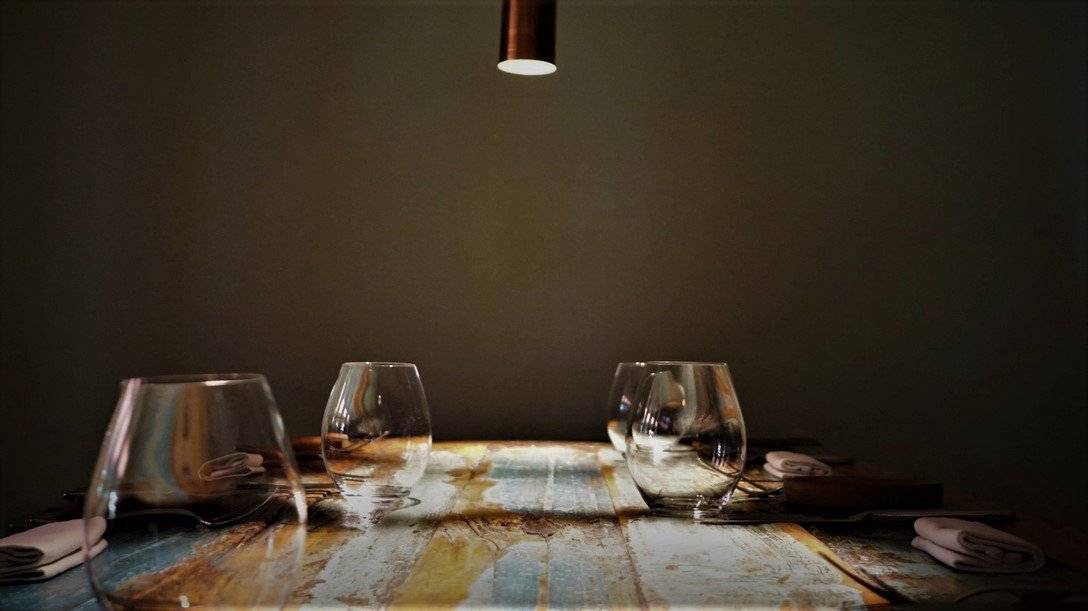 Locale: Providencia, Santiago
Address: Andrés de Fuenzalida 99
Telephone: +56 2 2335 3327
Restaurant Type: Casual Dining
Cuisine: Chilean, Eclectic Gourmet
Service Type: Table Service
Price: $$$$
Menu items offered: Braised Meat Dishes, Breads and Pastries, Coffee, Desserts, Empanadas, Ice Cream, Pasta, Roasted Meat Dishes
Hours:
Mon-Fri: 1pm to 3pm, 8pm to 9pm, Sat-Sun: Closed,

Review Summary
A "no holds barred" approach to Chilean homemade classics and few unique twists makes 99 a required checkmark on every foodie's laundry list of "let's go there" restaurants. See what we liked and what we didn't in this telling review.

The full review for 99
Review by: Ollie O Rating: 4.0 stars Review Date: 01/03/2018
Restaurant 99 is not your typical upscale restaurant. In fact, it doesn't have enough of the characteristics of an upscale dining experience to enable us to place it into that category.
It reminds me of Proper and Paraje Arévalo in Buenos Aires. Creative cooks that forgot that a restaurant is more than a kitchen.It is ultra-casual and small, seating no more than thirteen diners indoors at three tables and three stools situated at a bar running along the open kitchen where the young chefs with tattooed arms are busily preparing and plating dishes. The terrace out front seats another twenty or so diners. The terrace is lined with poorly-maintained plants. There are fans distributed throughout both the indoor and outdoor dining area. On warmer days it can be a bit uncomfortable unless one of those fans is blowing some air directly your way. Although the rustic tables are pleasant, the lack of air conditioning and the general disarray of the décor fall way short of what you'd expect from a gourmet dining experience.Perhaps the restaurant website sums it up aptly, stating, "Restaurant 99 is neither grand or elegant, but it is considered the best in Chile." Whether it is considered the best in Chile, I suppose, depends on who you ask.There is no a la carte menu. At dinner you can choose from a six-course tasting menu for about US$62 (CLP$38,000), or US$99 (CLP$60,000) with the wine pairing, or a nine-course menu for about US$73 (CLP$44,000), US$115 with the wine pairing.The lunch adventure at Restaurant 99 isn't quite as pricy There are six available dishes at lunch. Two appetizers, two main-course options, and two desserts. You can either choose one dish from each of those three courses for about US$21 (CLP$12,9000, or try all six courses on the tasting menu for about US$40 (CLP$24,000). The portions are slightly larger if you elect the three-course meal. Although the main-course servings are about half the size of what you might expect for a main course at most restaurants, the three-course meal is probably sufficient to satisfy most appetites at lunch.Waiters and waitresses are young, most of them sporting tattoos, just like the cooks. They're clad in company-issued t-shirts bearing the restaurant's logo, denim-aprons and baseball caps. This is ultra-ultra-casual, bordering on Bohemian with a touch of Hipster. The waiters were friendly and the kitchen staff and food-runners seemed to somehow avoid getting into the weeds on the day we were there for lunch, with a packed-house.Although our service wasn't sterling, it was better than average for Santiago.My friend and I elected to order a different item from the three menu categories, so we could sample all six dishes by sharing.We were told by the waiter that the first appetizer, described as Nabo y hongos on the menu, was a horseradish with mushroom. It was, in fact, a thick single slice of a sweet white turnip that had been pickled and cooked in a manner to render it deliciously sweet, then filled with a creamy mushroom purée, with small, flavorful, grilled wild-mushrooms on the side. This was a surprisingly delicious starter.The other appetizer was a pair of beef-tongue empanadas. The filling was well-seasoned, juicy, tender and tasty. As good as any empanada I've tried in either Chile or Argentina.The first of the small main-course dishes was a beet-seasoned barley faux-risotto accompanied by peas and a sweet beet relish. It was an excellent combination of flavors and textures. The other main-course dish was described as a pork lasagna. It was a hot cast-iron bowl filled with pulled pork shoulder in a creamy casserole topped with a béchamel sauce and cheese. Yum. Great seasoning on this creamy casserole rendered this one absolutely delicious.Would the desserts be as tasty as the other four dishes? One was a classic Chilean pastry called "calzones rotos" (roughly translated at "torn panties") drizzled with a fruit sauce that had the texture and taste of manjar (dulce de leche), the other a Chilean (also Peruvian) custard accompanied by ice cream. The desserts were good but not quite as special as the savory courses in my opinion.We did not do the wine-pairings, nor does the restaurant post a list of the wines on either their website nor on any menu that I saw. But I've seen many consumer reviews that indicated that the wine offerings were substandard for the price paid for the pairing menu.Here is how I would sum up this dining experience. I admit that the dishes were tasty. But what these talented chefs are doing is taking comfort food and upping it notch or two. This would hardly be considered gourmet cuisine and the restaurant décor and ambience falls miles short of that type of experience.It leaves me in a bit of a quandary. Yes. The food is good. And I suppose what I paid for the three-course lunch was not extraordinarily unreasonable. But in these surroundings and this location and with this type of cuisine, paying $40 at lunch and between $62 and $73 at dinner for the six or nine-course meal just seems a bit pricey.Restaurant 99 seems to be very popular with both local diners and visitors to the city, based on consumer reviews we've read, and Restaurant 99 is definitely worth an occasional visit. But it nowhere approaches the level of sophistication that we've seen at many of Santiago's nicer upscale restaurants including visits within the same week to Ambrosía Bistro and Europeo. A "no holds barred" approach to Chilean homemade classics and a few unique twists makes 99 a required checkmark on every foodie's laundry list of "let's go there" restaurants. It's a bit rough around the edges, which affected its overall rating. But this diamond in the rough will only improve with additional polishing. A sparkling gem awaits.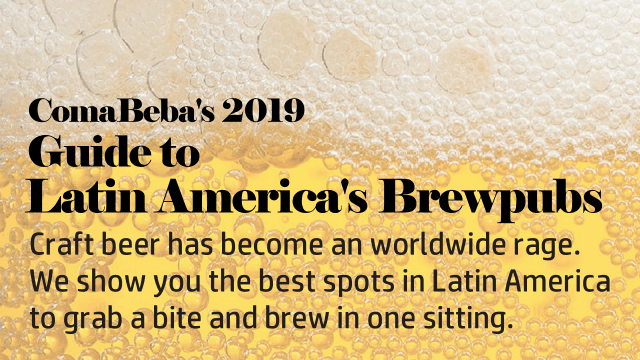 Click the restaurant image to read the review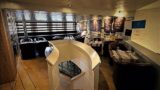 Baco – Santiago
Neighborhoods: Barrio Lastarria, Providencia
Service options: Table Service
Cuisine(s): French
Rating: 4.2 stars Cost: $$$$ . Price: Casual Dining
---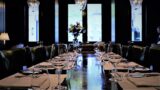 The Singular – Santiago
Neighborhoods: Barrio Lastarria
Service options: Table Service
Cuisine(s): French
Rating: 4.2 stars Cost: $$$$ . Price: Casual Dining
---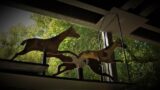 Castillo Forestal – Santiago
Neighborhoods: Barrio Lastarria
Service options: Table Service
Cuisine(s): French
Rating: 4.2 stars Cost: $$$$ . Price: Casual Dining
---
Click the restaurant image to read the review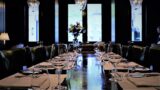 The Singular – Santiago
Neighborhoods: Barrio Lastarria
Service options: Table Service
Cuisine(s): French
Rating: 4.2 stars Cost: $$$$ . Price: Casual Dining
---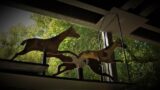 Castillo Forestal – Santiago
Neighborhoods: Barrio Lastarria
Service options: Table Service
Cuisine(s): French
Rating: 4.2 stars Cost: $$$$ . Price: Casual Dining
---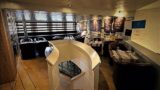 Baco – Santiago
Neighborhoods: Barrio Lastarria, Providencia
Service options: Table Service
Cuisine(s): French
Rating: 4.2 stars Cost: $$$$ . Price: Casual Dining
---