Ambience

90%

Service

90%

Food

95%

Creativity

95%

Value

90%

Logistics

90%
Restaurant Details
Ureña
Locale: Palermo Hollywood
Address: Humboldt 1920
Telephone: +54 11 4771-3593
Restaurant Type: Upscale Casual
Cuisine: French
Service Type: Table Service
Price: $$$
Menu items offered: Braised Meat Dishes, Carpaccios - Tartares, Charcuterie, Coffee, Crème brûlée, Grilled Steaks, Oysters (on the half-shell), Pasta, Rice - Risotto, Roasted Meat Dishes, Salads, Seafood, Soups, Tapas - Finger Foods - Snacks
Hours:
Tue-Sat: 7pm - 12am, Sun: 7pm - 12am, Mon: Closed

Review Summary
Ureña is quietly flying under the radar. This obscure little restaurant gets very little press coverage and avoids the bulk of the online culinary chatter. The menu is chock-full of French classics with a few detours to Asia. Service on my last-visit by a veteran waiter was spot-on despite the restaurant being busy. All the dishes were flawless executed. This one's a sleeper that's well worth a visit.

The full review for Ureña
Review by: Ollie O Rating: 4.6 stars Review Date: 08/31/2018
This restaurant is clearly flying under the radar. I merely chanced upon it canvasing Palermo one day. Despite a very pleasant ambience with an understated elegance and a menu full of well-executed classics of French cuisine (and a few international detours) the restaurant remains obscure … until now.
A pleasant dining area with black faux-leather upholstered booths and elegantly set tables set the mood. There was a promotion on the day I last visited the restaurant and I suspect the restaurant was a bit understaffed and unprepared for a full house.
Yet somehow the waiter and the kitchen brigade managed to keep up.
This is a unique menu for Buenos Aires. Appetizers include a duck terrine, oyster on the half-shell, classic French onion soup, a cream of sunchoke soup, a steak tartare, and about half a dozen more interesting items.
The main-course menu offered a Magret de Canard, Boeuf Bourguignon, a grilled venison tenderloin, a rib eye steak with a classic Béarnaise sauce, and as required by local custom, the mandatory pasta dish, the classic tagliatelle carbonara.
There was a promotional menu the day of my last visit. For the appetizer, I made sure I ordered something that sounded extraordinarily French, the lox blinis with cucumber brunois and a red pepper coulis. It tasted as fancy as it sounded.
For the main-course I opted for the herb-crusted confit lamb with a potato rosti and Jerusulem artichokes. The meat was like butter. Flavorful and tender.
For dessert I kept it simple. A pistachio crème brûlée with wild berries. Rich and creamy, not overly sweet.
The presentation and execution on all three dishes was outstanding.
Take notice that the menu changes frequently in response to availability of ingredients.
This restaurant is definitely a sleeper and needs some well-deserved publicity. Maybe being named to the ComaBeba.com list of the 50 Best Upscale Restaurants in Latin America will be the shot in the arm this restaurant needs.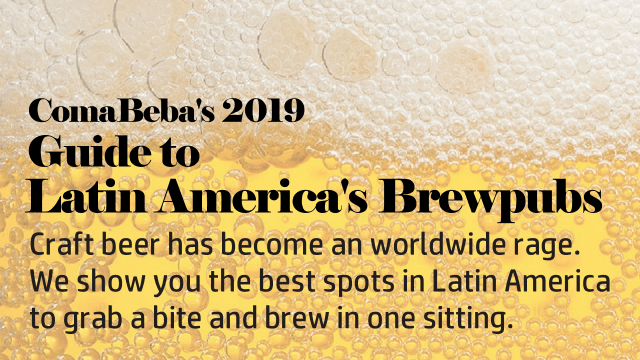 Click the restaurant name or image to read the review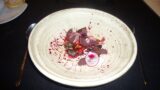 El Baqueano – Buenos Aires
Neighborhoods: Buenos Aires, San Telmo
Service options: Table Service
Cuisine(s): Eclectic Gourmet
Rating: 2.4 stars Cost: $$$$ . Price: Casual Dining
---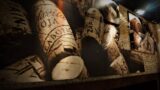 Sagardi – Buenos Aires
Neighborhoods: Buenos Aires, San Telmo
Service options: Table Service
Cuisine(s): Spanish
Rating: 4.5 stars Cost: $$$$ . Price: Upscale Casual
---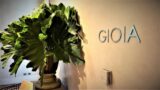 Gioia – Buenos Aires
Neighborhoods: Recoleta
Service options: Table Service
Cuisine(s): Gourmet Cuisine
Rating: 4.6 stars Cost: $$$$$ . Price: Upscale Casual
---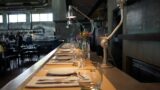 Sucre – Buenos Aires
Neighborhoods: Belgrano
Service options: Table Service
Cuisine(s): Argentine, Eclectic Gourmet
Rating: 4.3 stars Cost: $$$$ . Price: Upscale Casual
---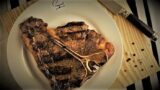 Piegari Carnes – Buenos Aires
Neighborhoods: Buenos Aires, Retiro
Service options: Table Service
Cuisine(s): Grilled Steaks
Rating: 4.0 stars Cost: $$$$$ . Price: Steakhouse, Upscale Casual
---
Click the restaurant image to read the review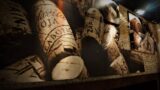 Sagardi – Buenos Aires
Neighborhoods: Buenos Aires, San Telmo
Service options: Table Service
Cuisine(s): Spanish
Rating: 4.5 stars Cost: $$$$ . Price: Upscale Casual
---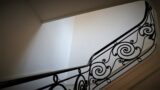 Casa Cavia – Buenos Aires
Neighborhoods: Palermo
Service options: Table Service
Cuisine(s): Eclectic Gourmet
Rating: 4.7 stars Cost: $$$$ . Price: Upscale Casual
---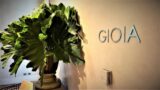 Gioia – Buenos Aires
Neighborhoods: Recoleta
Service options: Table Service
Cuisine(s): Gourmet Cuisine
Rating: 4.6 stars Cost: $$$$$ . Price: Upscale Casual
---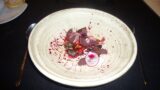 El Baqueano – Buenos Aires
Neighborhoods: Buenos Aires, San Telmo
Service options: Table Service
Cuisine(s): Eclectic Gourmet
Rating: 2.4 stars Cost: $$$$ . Price: Casual Dining
---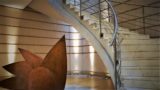 Duhau Restaurante y Vinoteca – Buenos Aires
Neighborhoods: Recoleta
Service options: Table Service
Cuisine(s): Gourmet Cuisine
Rating: 4.6 stars Cost: $$$$$ . Price: Upscale Casual
---