The Pizza Only True Love
Barracas, San Telmo
Ambience

95%

Service

85%

Food

90%

Creativity

95%

Value

85%
Restaurant Details
Restaurant Details
The Pizza Only True Love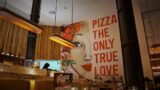 Locale: Barracas, San Telmo
Address: Av Caseros 424
Telephone: +54 11 4300-6195
Restaurant Type: Casual Dining, Pizzeria
Cuisine: Italian, Pizza
Service Type: Table Service, Take-out
Price: $$$
Menu items offered: Charcuterie, Coffee, Espresso, Grilled Steaks, Pasta, Pizza, Rice - Risotto, Salads, Tapas - Finger Foods - Snacks
Hours:
Tue-Sat: 5pm - 12am, Sun: 12pm - 12am, Mon: Closed

Review Summary
The Pizza OTL (Only True Love) is the sexiest, candlelit pizza parlour in town. Superb casual ambience and great pizza add up to The Pizza OTL perhaps being the best pizzería in Buenos Aires.

The full review for The Pizza Only True Love
Review by: Ollie O Rating: 4.5 stars Review Date: 07/25/2018
In the category for sexiest, candlelit ambience where you can find delicious pizza, the nominees are … Well … there's only one nominee and, therefore, one winner in this category … The Pizza - Only True Love.
The Pizza - Only True Love is the new pizzería located on Caseros Avenue, on the boundary between San Telmo and Barracas, brought to you courtesy of the highly successful proprietors of the much lauded Hierbabuena, half a block away. What do the two restaurants have in common? Nothing … other than owners that seem to have their fingers firmly placed on the pulse of the food consuming public of Buenos Aires. The décor is simple, but sexy. Candlelight twinkling here and there. Upbeat music playing at the perfect decibel level the in background. A bearded cook compiling the next masterpiece behind the long service bar. There's a huge and impressive copper oven that looks antique, but probably isn't, and a huge mural on one wall that just sticks in your memory. As does the pizza. The yeasty, elastic dough was blistered and charred to give that fantastic rustic appearance and taste. I just had to do the classic Margherita pizza. The dough was killer. The sauce was just fresh, pulverized tomatoes. Lusciously sweet ones with a tiny tart twang behind the sweetness. The mozzarella was good, but not as good as that dough and sauce. I gushed a bit when I reviewed Cosi Mi Piaci in Palermo. It was the reigning pizza in Buenos Aires for close to two years. It stood out in the crowd of pizzas in a city full of pizzas. Well now there's another front runner in the pack. The Pizza OTL is a great pizzeria. Service was attentive and friendly although it wasn't very busy, and therefore demanding, on the day of my visit. It's a better than pleasant ambience and they serve great pizza. We'll be back to try the pasta soon.


Click the restaurant name or image to read the review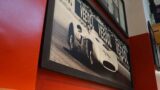 Serafin Pizzería – Buenos Aires
Neighborhoods: Recoleta
Service options: Table Service
Cuisine(s): Pizza
Rating: 4.3 stars Cost: $$ . Price: Casual Dining, Pizzeria
---
Cincinnati – Buenos Aires
Neighborhoods: Downtown - Microcentro, Retiro
Service options: Table Service
Cuisine(s): Pizza
Rating: 4.2 stars Cost: $$$ . Price: Casual Dining, Pizzeria
---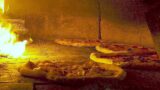 Siamo nel Forno – Buenos Aires
Neighborhoods: Palermo Hollywood
Service options: Table Service, Take-out
Cuisine(s): Pizza
Rating: 4.0 stars Cost: $$$ . Price: Casual Dining, Pizzeria
---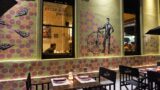 Pizzería 1893 – Buenos Aires
Neighborhoods: Villa Crespo
Service options: Table Service
Cuisine(s): Pizza
Rating: 4.4 stars Cost: $$$ . Price: Casual Dining, Pizzeria
---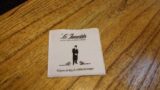 Los Inmortales – Buenos Aires
Neighborhoods: Downtown - Microcentro, Nordelta, Recoleta, Tribunales
Service options: Table Service
Cuisine(s): Pizza
Rating: 3.8 stars Cost: $$$ . Price: Casual Dining, Pizzeria
---
Click the restaurant image to read the review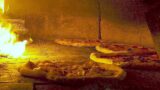 Siamo nel Forno – Buenos Aires
Neighborhoods: Palermo Hollywood
Service options: Table Service, Take-out
Cuisine(s): Pizza
Rating: 4.0 stars Cost: $$$ . Price: Casual Dining, Pizzeria
---
Cincinnati – Buenos Aires
Neighborhoods: Downtown - Microcentro, Retiro
Service options: Table Service
Cuisine(s): Pizza
Rating: 4.2 stars Cost: $$$ . Price: Casual Dining, Pizzeria
---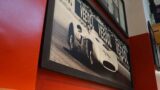 Serafin Pizzería – Buenos Aires
Neighborhoods: Recoleta
Service options: Table Service
Cuisine(s): Pizza
Rating: 4.3 stars Cost: $$ . Price: Casual Dining, Pizzeria
---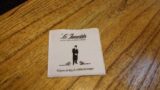 Los Inmortales – Buenos Aires
Neighborhoods: Downtown - Microcentro, Nordelta, Recoleta, Tribunales
Service options: Table Service
Cuisine(s): Pizza
Rating: 3.8 stars Cost: $$$ . Price: Casual Dining, Pizzeria
---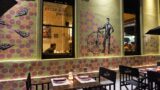 Pizzería 1893 – Buenos Aires
Neighborhoods: Villa Crespo
Service options: Table Service
Cuisine(s): Pizza
Rating: 4.4 stars Cost: $$$ . Price: Casual Dining, Pizzeria
---