Tanta
Downtown - Microcentro, Retiro
Ambience

90%

Service

85%

Food

95%

Creativity

95%

Value

100%
Restaurant Details
Restaurant Details
Tanta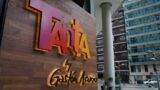 Locale: Downtown - Microcentro, Retiro
Address: Esmeralda 938
Telephone: Unpublished
Restaurant Type: Casual Dining
Cuisine: Peruvian
Service Type: Table Service
Price: $$$
Menu items offered: Alfajores (cookies), Braised Meat Dishes, Ceviche - Aquachile, Cheesecake, Chocolate Cake, Coffee, Dumplings (Jiaozi - Gyozas), Empanadas, Espresso, Hot Wings, Pastel de Tres Leches, Roasted Meat Dishes, Salads, Sandwiches, Seafood, Tapas - Finger Foods - Snacks, Tiramisu
Hours:
Mon-Sat: 12pm to 12am, Sun: Closed,

Review Summary
Tanta comes to Buenos Aires. Famed chef Gaston Acurio brings a flavorful and well-executed menu to sophisticated casual ambience in Buenos Aires.

The full review for Tanta
Review by: Ollie O Rating: 4.6 stars Review Date: 07/14/2018
I first sat at a table in one of Gaston Acurio's Tanta restaurants about a decade ago. It was located in Miraflores in Lima immediately across the street from a furnished apartment where I was staying for a few weeks. It was the one and only Tanta restaurant back then. The building housing the restaurant has since been torn down to accommodate the construction of a high-rise residential building at that location. But Gaston Acurio has gone on to open ten Tanta restaurants in Lima, five in Santiago de Chile, one in Chicago, and now, his inaugural location in Buenos Aires.
Gaston Acurio is Latin America's most successful restaurateur and most celebrated chef. His upscale restaurant, Astrid y Gastón, was the only Latin American restaurant that could claim world-class status a decade ago. The success of Astrid y Gastón in the upscale genre has proven a difficult one for Acurio to repeat. The upscale restaurant chain once had its name on restaurants in Bogotá, Mexico City, Buenos Aires and Santiago de Chile, in addition to the flagship location in Lima. All but the flagship restaurant in Lima have now closed. Acurio will bluntly admit that Astrid y Gastón's short-lived venture into Argentina's big capital could only be described as a failure. Acurio has, nevertheless, flourished in the world of casual dining, with two casual formats featuring Peruvian cuisine, the cebechería, La Mar, offering crudo preparations of fresh Pacific seafood, primarily in the form of ceviche and tiraditos, and the more casual and less expensive Tanta, offering a more diverse assortment of popular Peruvian dishes bearing Acurio's distinctive stamp. With this history in the books, Acurio opened his first Tanta in Argentina in early 2018. The restaurant is housed in one massive dining room, located on the fringe of downtown Buenos Aires, where it morphs into the small but affluent neighborhood of Retiro. The ceiling looms overhead, three stories above the diners. There's enough altitude in that room to accommodate a handful of palm trees growing in an atrium in the center of the dining room. The walls are decked with a sleek reddish-brown paneling and slinky gray fabric hangs along one wall. The décor is uncharacteristic for Tanta, which has historically had a more suburban "chain-restaurant in a shopping-mall" feel to it. The personality of Tanta in Buenos Aires is clearly more sophisticated, bordering on upscale. Heavy, high-quality tableware and napkins, and rich wood tables, mimicking the paneling on the walls add to the high-end ambience of the restaurant. The waiters and waitresses, clad in blue-denim aprons bearing the Tanta logo, are young, friendly and energetic, obviously having very little if any restaurant experience. How much could you have at age 24? But having opened dozens of similar casual-dining restaurants, Acurio knows how to train a young, inexperienced staff. As a result, the service, although not flawless, is efficient. Better than what is typical in Buenos Aires in this genre. The menu offers a range of Peruvian dishes, mostly comfort-food. By packing the menu with lots of delicious dishes utilizing less expensive ingredients, Acurio has managed to keep the prices low. They are almost ridiculously low considering the location, ambience, originality and level of execution offered at this restaurant. Most of the main-course items are less than US$10 and there are two pages of finger foods, salads and sandwiches with an even lower price tag. Acurio has sprinkled the menu with a few familiar items for the locals to avoid culture-shock. There's the mandatory pasta section and a few cuts of beef to keep the died-in-wool Argentines happy. But if you're Argentine, don't be tempted to take the traditional and comfortable road. Explore Acurio's Peruvian cuisine and his unique take on sandwiches and salads. They are a breath of fresh air in Buenos Aires, pardon the pun. I've done the tiraditos, the small assortment of causas, a handful of salads and a several sandwiches. I've tried the classic Ají de Gallina and the breaded chicken dish accompanied by fried bananas and creamed corn that Acurio calls Recuerdos de Infancia. It's all near-flawlessly executed. Heavy use of Peruvian cuisine's creative use of sauces made with mild but flavorful yellow peppers make this menu a delight. Acurio's occasional supplement with North American influences, like the barbecue sauce on the Pechugón sandwich make the menu even more interesting. And it's all priced at least 30% below what you'd pay at Acurio's La Mar in Palermo Hollywood. What do you get if you offer a creative and perfectly executed menu at better than reasonable prices? A packed house. The large dining room in this restaurant is almost always packed during both lunch and dinner services. I bet they turn each table three times per service. In a large restaurant like this in Buenos Aires, that's unheard of. Well, almost unheard of. Kansas, the copy of the USA's Hillstone American-style bistros, is the only other restaurant in the city that approaches this level of success. Whoa. I almost failed to mention the desserts. They're brilliant. Conceived by Gaston's wife, Astrid Gutsch, who is arguably Latin America's best pastry, they're as beautiful as they are delicious. Don't miss Lima's classic confection, the Suspiro Limeño, made with a creamy white form of dulce de leche. Or the creamy mousse-like tres leches dessert, featuring more leche and less pastel than the more customary version. Whoa again. I almost failed to mention the cocktails. Well … the cocktail, singular. If you're in a Peruvian restaurant it's mandatory to order the Peruvian classic, the pisco sour. This one's made with high-quality imported pisco you won't find at any other bar in the city. Kudos to Acurio for bringing interesting food to Buenos Aires, and not over-pricing it. And Kudos for having given Tanta in Buenos Aires a slightly more sophisticated personality. If you haven't been to Tanta, go! If you have, go again, and try something different.


Click the restaurant name or image to read the review
No items found
Click the restaurant image to read the review
No items found