Sunae Asian Cantina
Buenos Aires, Palermo Hollywood
Ambience

90%

Service

90%

Food

90%

Creativity

95%

Value

85%
Restaurant Details
Sunae Asian Cantina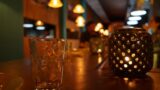 Locale: Buenos Aires, Palermo Hollywood
Address: Humboldt 1626
Telephone: +54 11 4776-8122
Restaurant Type: Casual Dining
Cuisine: Philippine, Southeast Asian, Thai, Vietnamese
Service Type:
Price: $$$$
Menu items offered: Alfajores (cookies), Bao, Coffee, Curry, Desserts, Fried Egg Rolls, Key Lime Pie, Pad Thai, Pho, Rice - Risotto, Soups, Spring Rolls
Hours:
Mon-Sat: 8pm to 12am, Sun: Closed,

Review Summary
Sunae Asian Bistro is southeast Asian cuisine, done right. Best option for casual-dining Asian in Buenos Aires!

The full review for Sunae Asian Cantina
Review by: Ollie O Rating: 4.5 stars Review Date: 11/21/2017
Other than a couple of barely acceptable restaurants serving Indian cuisine, quality Asian dining options in Buenos Aires have been slim to none. Or at least they were until this year when a couple of new restaurants decided to bring something extremely close to authentic Chinese and Southeast Asian cuisine to the big Argentine capital.
Porteños, believing they've experienced an Asian dining experience at restaurants purporting to serve Asian cuisine, have been fed a load of bologna. In fact, I think one of the Vietnamese dishes I was served at Green Bamboo might have had bologna as one of the ingredients!Well the horizon is bright. We've recently said good things about the ultra-casual Koi Buns & Beer, offering potstickers, baos and buns . . . and of course, beer.Sunae Asian Cantina has now raised the bar for Asian dining in Buenos Aires. Owned and operated by an American-born Philippine (Sunae) and her Argentine husband, Sunae Asian Cantina offers diners a variety of classic southeast Asian appetizers and main-course dishes.The décor is pleasant. I like how they've structured the room and the tables, especially the big front table surrounded by two-tops and the dining at the bar and along the wall facing the kitchen and the bar. The large back room, although nice enough, is a bit boring, as it is isolated from the buzz of the remainder of the restaurant. Unless you're looking for isolation, make reservations in advance and try to ask for a table up front or along the wall facing the bar.Unlike the gaudy, cheap décor at most Asian restaurants in Buenos Aires, the décor at Sunae Asian Cantina is understated Asian. Some simple colorful pieces of art, lots of wicker lamp shades and paper lanterns, and a string of Christmas lights over the diners in the front room create a delightful ambiance that whispers "Asian", doesn't shout it. It's first-class.Service has always been attentive. But more important, it's amiable. The waiters and waitresses smile and chat with diners and answer questions, all without an attitude indicating they wish they were somewhere else, which is so prevalent in Buenos Aires restaurants.The restaurant was near capacity on my most recent visit, yet both appetizers and main course arrived in short order. The kitchen is doing their job and doing it right.Vegetarian? Good news. I tried the veggie-filled Lumpia (Philippine fried spring rolls) and the Mushroom Sotanghon Pancit, featuring saturated glass noodles (Asian rice angle hair pasta) with a variety of veggies starring some wood ear mushrooms. Unique, exotic and vegetarian.I've also tried a variety of the small plates. All tasted as good as they look in the slider.What a breath of fresh air! Long overdue. Sunae Asian Cantina is Asian casual-dining, done right. Better than right!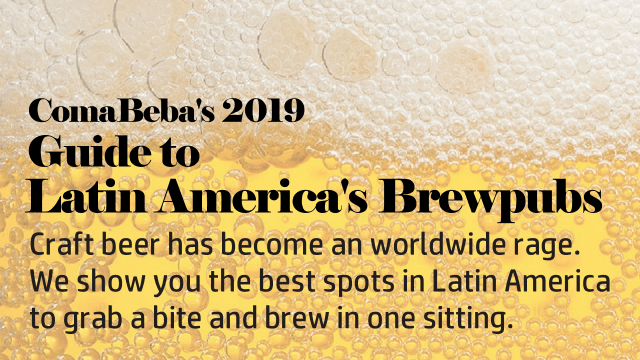 Click the restaurant name or image to read the review
No items found
Click the restaurant image to read the review
No items found