[skillwrapper type="gage"][skill percent="86″ title="Overall Rating" bar_foreground="#9e8850″ bar_background="#bcbcbc"][/skillwrapper]
Ambience

barcounterprefix*90barcountersuffix*

90%

Service

barcounterprefix*85barcountersuffix*

85%

Food

barcounterprefix*90barcountersuffix*

90%

Creativity

barcounterprefix*85barcountersuffix*

85%

Value

barcounterprefix*80barcountersuffix*

80%

Logistics

barcounterprefix*85barcountersuffix*

85%
Restaurant Details
Restaurant Details
Sucre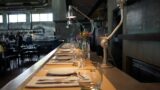 Locale: Belgrano
Address: Sucre 676
Telephone: +54 11 4782-9082
Restaurant Type: Upscale Casual
Cuisine: Argentine, Eclectic Gourmet
Service Type: Table Service
Price: $$$$
Menu items offered: Braised Meat Dishes, Carpaccios - Tartares, Ceviche - Aquachile, Empanadas, Grilled Steaks, Hamburgers, Ice Cream, Pasta, Rice - Risotto, Roasted Meat Dishes, Salads, Seafood, Smoked Meat Dishes
Hours:
Sun: 11:30am - 4:00 pm, 8:00 pm - 1:00 am, Mon: 11:30am - 4:00 pm, 8:00 pm - 1:00 am, Tue: 11:30am - 4:00 pm, 8:00 pm - 1:00 am, Wed: 11:30am - 4:00 pm, 8:00 pm - 1:00 am, Thu: 11:30am - 4:00 pm, 8:00 pm - 1:00 am, Fri: 11:30am - 4:00 pm, 8:00 pm - 1:00 am, Sat: 11:30am - 4:00 pm, 8:00 pm - 1:00 am

Review Summary
At Sucre, celebrity chef, Fernando Trocca, has been pleasing diners for years in this trendy venue with both excellent food and service. This is the best upscale dining experience in barrio Belgrano.

The full review for Sucre
Review by: Ollie O Rating: 4.3 stars Review Date: 06/14/2018
Sucre, located out on the far side of Belgrano, approaching the Buenos Aires city limits, has been synonymous with upscale dining in Buenos Aires for way more than a decade.
And not much has changed since I first visited Sucre, more than a decade ago. The walled in wine cellar has been replaced with a more elegant glass display chamber but both décor and service are quite the same as I remember them. There really is no décor save perhaps a large vase of white lilies in the corner. But the lack of paintings or other decorative adornments doesn't seem to detract from the ambiance which manages to be both elegant and rustic at the same time. It's sophisticated, but not pretentious. It's as comfortable as upscale dining can get. In the evenings, there are low-key electronic disco rhythms, the kind they play at discotheques where people dance with imaginary partners, bellowing at a high-volume from the speakers overhead. But somehow, what would seem out of place in a fine dining establishment, seems to work quite well at Sucre. At lunch, the restaurant is far more subdued. With the minimalist décor and the "out on the edge" music in the evenings, there is a busy, positive vibe in the whole room, aided by the fact that every table in the place is occupied. No surprise. You'd think that a place that hasn't changed much in a decade would be earning some reference to a broken record that keeps replaying the same refrain again and again. But no. Sucre is sort of like a Mozart symphony or the Beatles White Album. You can listen to that music over and over, again and again, and everything still seems just as ground breaking today as it did decades ago. And that's the way it is with Sucre. Sucre's cuisine in the evenings is earthy and rustic. Less delicate than the food served at Roux and Casa Cavia. There are no chefs with tweezers at the pass, delicately placing flower petals on the plate. It's all about the flavorful, quality ingredients sourced from every corner of the long expanse of Argentine pampas and coastlines. If you're looking for a frothy gazpacho, some rice-paper spring rolls, or sushi, you've come to the wrong restaurant. At Sucre you can expect to see salty sardines, sweetbreads, and sausages for appetizers. And for the main course, it's slowly braised beef cheeks and ossobuco, or pork belly roasted on a spit. It's comfort-food raised to the level of haute-cuisine. The lunch menu is a bit less dark and heavy, with a lineup including a burrata salad, a carpaccio, and a ceviche. And a handful of hand-held foods, pardon the pun, like a gourmet burger or a vegetarian flatbread. The brunch menu is like the lunch menu, with the addition of some breakfast items, like Eggs Benedict. Sucre is reasonably priced for upscale dining, but a multi-course dinner for two, with wine, could easily exceed $1,500 per person, which might be out of reach for some Porteños. Taking advantage of the slightly lower-priced prix fixe menu at lunch is a good way to enjoy gourmet dining without breaking the bank. Sucre offers an appetizer, main-course, and dessert, with a glass of wine included for ARS$500, plus ARS$60 for the table service charge. I recently gave the mid-day menu a try, which included thin slices of zucchini encasing a chunky romanesco-type filling as an appetizer, and the classic Peruvian dish, Aji de Gallina for the main-course. The wine accompanying the meal was a high-quality Saint Felicien Catena Zapata. The closing act was a yummy Dulce de Leche ice cream. The meal was well-executed. The service was good but not flawless. Sucre, after more than a decade, remains one of the best upscale dining options in Buenos Aires. And with the recent closure of Pura Tierra, it's the one and only choice in that genre in Belgrano.


Click the restaurant name or image to read the review
Ureña – Buenos Aires
Neighborhoods: Palermo Hollywood
Service options: Table Service
Cuisine(s): French
Rating: 4.6 stars Cost: $$$ . Price: Upscale Casual
---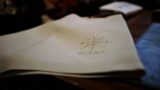 Elena – Buenos Aires
Neighborhoods: Buenos Aires, Retiro
Service options: Table Service
Cuisine(s): Grilled Steaks
Rating: 4.0 stars Cost: $$$$ . Price: Upscale Casual
---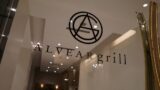 Alvear Grill – Buenos Aires
Neighborhoods: Recoleta
Service options: Table Service
Cuisine(s): Grilled Steaks
Rating: 4.4 stars Cost: $$$$$ . Price: Upscale Casual
---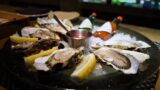 Crizia – Buenos Aires
Neighborhoods: Buenos Aires, Palermo Soho
Service options: Table Service
Cuisine(s): Eclectic Gourmet
Rating: 4.4 stars Cost: $$$$ . Price: Formal Dining, Upscale Casual
---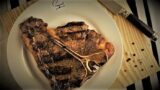 Piegari Carnes – Buenos Aires
Neighborhoods: Buenos Aires, Retiro
Service options: Table Service
Cuisine(s): Grilled Steaks
Rating: 4.0 stars Cost: $$$$$ . Price: Steakhouse, Upscale Casual
---
Click the restaurant image to read the review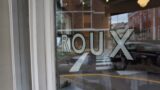 Roux – Buenos Aires
Neighborhoods: Buenos Aires, Recoleta
Service options: Table Service
Cuisine(s): Eclectic Gourmet, French
Rating: 4.5 stars Cost: $$$$ . Price: Formal Dining, Upscale Casual
---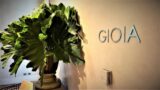 Gioia – Buenos Aires
Neighborhoods: Recoleta
Service options: Table Service
Cuisine(s): Gourmet Cuisine
Rating: 4.6 stars Cost: $$$$$ . Price: Upscale Casual
---
Dario Gualtieri Bistro – Buenos Aires
Neighborhoods: Palermo Soho
Service options: Table Service
Cuisine(s): French
Rating: 4.6 stars Cost: $$$$ . Price: Upscale Casual
---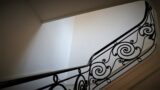 Casa Cavia – Buenos Aires
Neighborhoods: Palermo
Service options: Table Service
Cuisine(s): Eclectic Gourmet
Rating: 4.7 stars Cost: $$$$ . Price: Upscale Casual
---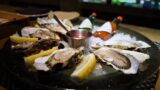 Crizia – Buenos Aires
Neighborhoods: Buenos Aires, Palermo Soho
Service options: Table Service
Cuisine(s): Eclectic Gourmet
Rating: 4.4 stars Cost: $$$$ . Price: Formal Dining, Upscale Casual
---