Sottovoce
Buenos Aires, Puerto Madero
Ambience

85%

Service

85%

Food

85%

Creativity

75%

Value

75%
Restaurant Details
Sottovoce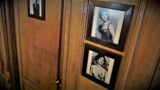 Locale: Buenos Aires, Puerto Madero
Address: Alicia M. de Justo 176
Telephone: +54 11 4313-1199
Restaurant Type: Casual Dining
Cuisine: Italian
Service Type: Table Service
Price: $$$$
Menu items offered: Braised Meat Dishes, Carpaccios - Tartares, Coffee, Crème brûlée, Espresso, Fried Calamari, Grilled Steaks, Panna Cotta, Pasta, Rice - Risotto, Roasted Meat Dishes, Salads, Seafood, Soups, Tiramisu
Hours:
Sun-Thu: 12pm to 4pm & 8pm to 12am, Fri-Sat: 12pm to 4pm & 8pm to 12am,

Review Summary
This is classic Italian cuisine in a fairly traditional setting on the boardwalk on Puerto Madero. Ambiance is nice but a bit sterile. Service was spot on. Our appetizers on a recent visit were disappointing though. The main course dishes and desserts were better but still missing that element that elevates a meal to something that is truly memorable.

The full review for Sottovoce
Review by: Ollie O Rating: 3.8 stars Review Date: 05/26/2015
We're always looking for the next great restaurant that will jump to the number one spot on one of our Top 5 lists. We had a great lunch recently at El Burladero in Recoleta and we were hoping that our visit to Sottovoce, an Italian restaurant under the same ownership, would be just as pleasant. Sottovoce, like sibling, El Burladero, offers a three course prix fixe menu at lunch.
The Puerto Madero location of Sottovoce is a recent addition to the franchise. The flagship restaurant is located in the heart of old Recoleta near the Alvear Hotel. It is a well-respected restaurant that's rated high on all consumer review sites so we were anticipating a home run on our recent visit to the Puerto Madero location.With leather sofas in the entryway, paneled walls, and bronze sconces, the restaurant in Puerto Madero has a more traditional look than the more contemporary El Burladero.Service was first rate on our visit other than the fact that the waiter was explaining the menu which has Italian names for the dishes as if we spoke Italian ... leaving us wondering what to expect from each dish.We ordered the Croquetas de espinaca y jamón. This was three small oblong croquettes with a pureed filling of ham and spinach. It was accompanied by a few arugula leaves dressed in a drizzle of vinaigrette. I found the croquettes to be a bit mundane and the salad was under-dressed and equally boring. We also shared the Berenjenas a la Parmigiana appetizer (eggplant in a tomato sauce with parmesan cheese), accompanied by the same boring salad. Again, this was a nondescript dish. One of those type of dishes that is acceptable but makes you think you should have ordered something else.Luckily, the main course dishes that followed were much better. The Rotolo alla Bolognese was a well-executed dish. Properly cooked pasta, a tasty Bolognese sauce and lots of cheese to hold it all together. It was a generous portion as well.The other main course dish was the Saltimbanco alla Romano, two portions of tenderloin beef scallopini bathed in a marsala wine reduction. The beef was cooked just as we had requested, medium rare ("jugoso"). The dish was very good but once again I was just hoping for something a little unique to raise the dish to a higher level.Would the desserts be as mundane as the preceding courses? We decided to order two contrasting dishes. An apple tart (Crostata di Mela) accompanied by vanilla ice cream and a chocolate semifreddo with a scoop of vanilla ice cream on the side. The semifreddo was a nice balance of sweet and bitter and had a firm but luscious consistency. The apple tart was much better than a similar dessert I'd tried the day before at Marieta the day before but still was not as good as many desserts I've had during the preceding month, including the apple tart, crumble and ice cream we had at Azema. I did like the fact that the vanilla gelato accompanying each dessert was not very sweet. The clean and cool taste was a pleasant contrast to the bittersweet semifreddo and the sweet apple pie.The disappointment with both of the appetizers was slightly offset by a good showing on both the main course dishes and the desserts. However, at the conclusion of the meal I still felt a little shortchanged. Everything from the décor to the food was just a little monotonous at Sottovoce. Sottovoce is a good restaurant, and a better choice in my opinion for Italian food than Bice just a couple of doors away. But this still falls short of what I'm searching for ... an Italian food restaurant that raises the bar and jumps it.


Click the restaurant name or image to read the review
No items found
Click the restaurant image to read the review
No items found