Siamo nel Forno
Palermo Hollywood
Ambience

75%

Service

75%

Food

80%

Creativity

90%

Value

80%
Restaurant Details
Restaurant Details
Siamo nel Forno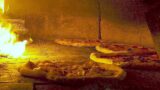 Locale: Palermo Hollywood
Address: Costa Rica 5886
Telephone: +54 11 4775-0337
Restaurant Type: Casual Dining, Pizzeria
Cuisine: Pizza
Service Type: Table Service, Take-out
Price: $$$
Menu items offered: Ice Cream, Pizza, Salads, Tiramisu
Hours:
Sun & Tue-Thu: 8pm - 12am, Fri-Sat: 8pm - 1am,

Review Summary
Siamo nel Forno plays the "authenticity" card in the high-stakes game of pizzas in a city full of pizzerías. Siamo nel Forno and San Paulo pizzerías are about the only two restaurants in the city that come even remotely close to serving an authentic Neapolitan pizza. Our pizza was a bit soggier than it should have been. But Siamo nel Forno still gets an "A" for effort.

The full review for Siamo nel Forno
Review by: Ollie O Rating: 4.0 stars Review Date: 01/27/2016
Siamo nel Forno (which roughly translates from Italian as "We're in the oven") is a small restaurant in Palermo Hollywood that many local food writers and consumers have claimed is the best, if not the only, Neapolitan pizza in Buenos Aires.
The place is not especially exciting in terms of décor. It's very plain with a chalk board explaining what they're serving that day and not much more. A few family photos to lead you to believe that the proprietor might have had some ancestors that lived in Italy. There were no clichés. No medley of Italian classics. No Dean Martin singing "That's Amore". Clearly. If you come to Siamo ne Forno ... it's for the pizza. The service was adequate. Nothing more. And the cost of a pizza isn't any more than what you'd paid at a "non-authentic" pizza parlor. And there are quite a few of those in Buenos Aires, I might add. Flatbread with toppings, cooked in an oven is a common food throughout the world. But the most notorious of all these flatbreads is the pizza. And the most emblematic, albeit the most basic, of all varieties of pizza comes from Naples. Authentic Neapolitan pizza comes in two varieties. That's a few pizzas short of what's you find on the Pizza Hut menu, right? The original pizza was hand stretched dough, with tomato sauce and herbs (usually basil) on top. Legend has it that way back in 1889 a local pizza maker in Naples added some creamy mozzarella to a pizza in honor of Margherita of Savoy, the Queen consort of Italy, to replicate the colors (green, red and white) in the Italian flag. This bit of patriotic creativity led to the second variety of authentic Neapolitan pizza, the Margherita pizza. Naturally, in the modern world creative Italians decided to add a little variety to their lives. So you can also get four other "modern day" varieties of pizza at Siamo nel Forno. They offer the Romana, that adds a few small slivers of anchovies, the Salsiccia, with the addition of sweet Italian sausage, the Champignon e Prosciutto with ham and mushrooms, and last, but not least, the Patate, with pecorino cheese and potatoes. Now for all you deep dish aficionados from Chicago ... be aware that this pizza is nothing like what you're used to. And it's a far cry from the thin crust variety you New Yorkers might be familiar with. What constitutes "authentic" Neapolitan pizza is the subject of some debate. Everyone agrees the dough is hand stretched and very thin and it's cooked in one of those natural wood burning dome ovens. There seems to be agreement that they only come in one size (about 12" to 14", since the opening to the oven is only slightly bigger than that) and only have a thin layer of the topping as I've described above and nothing more. No eggs, no pepperoni, no salami, and for certain, no pineapple. What seems to be the matter of some dispute is whether the true Neapolitan pizza should be soggy and limp in the middle (requiring you to eat if with a knife and fork) or whether it should be slightly crisp on bottom allowing one to eat a slice with the aid of one's fingers. One thing is for sure. A lot of people that have never been to Naples seem to think they are authorities on the subject. Actually, there is a real authority on the subject. The Italian government actually has a governing body that has issued a rather detailed specification on what is and what is not true Neapolitan pizza. Based on the translated version of this rule book, it would seem that the true Neapolitan pizza is somewhere in between the two extremes. Although it should not be crisp and brittle, it should be firm enough to enable it to be folded and eaten by hand. This debate won't likely be settled here but I will tell you that the pizza I received at Siamo nel Forno is at the drooping end of the scale. The dough at the center of the pizza was limp and soggy. So if you tried to eat it with your hands you'd likely end up with the ingredients located, not on the pizza, but on that fancy cashmere sweater you just purchased down on Paseo Florida. Let me be honest. I'm in the camp with the Chicago deep dish folks. As far as I'm concerned, the more stuff you pile on top, the better it is. And if I'm going to do something with a thin crust I'd prefer it be crispy. Brittle enough to enable me to stick the pointy end of the piece into my gullet without a fork. But I'm trying to ignore my preferences for the purpose of rating this restaurant, as I do believe the pizza at Siamo nel Forno is likely one of only a couple of restaurants in Buenos Aires serving anything remotely resembling authentic Neapolitan pizza. Our high Creativity rating isn't the result of unique, ground-breaking originality, but rather, on the fact that authentic Neapolitan pizza is more rare than rare. So in that regard, Siamo nel Forno is creative.


Click the restaurant name or image to read the review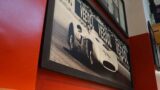 Serafin Pizzería – Buenos Aires
Neighborhoods: Recoleta
Service options: Table Service
Cuisine(s): Pizza
Rating: 4.3 stars Cost: $$ . Price: Casual Dining, Pizzeria
---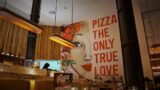 The Pizza Only True Love – Buenos Aires
Neighborhoods: Barracas, San Telmo
Service options: Table Service, Take-out
Cuisine(s): Italian, Pizza
Rating: 4.5 stars Cost: $$$ . Price: Casual Dining, Pizzeria
---
Cincinnati – Buenos Aires
Neighborhoods: Downtown - Microcentro, Retiro
Service options: Table Service
Cuisine(s): Pizza
Rating: 4.2 stars Cost: $$$ . Price: Casual Dining, Pizzeria
---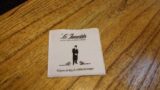 Los Inmortales – Buenos Aires
Neighborhoods: Downtown - Microcentro, Nordelta, Recoleta, Tribunales
Service options: Table Service
Cuisine(s): Pizza
Rating: 3.8 stars Cost: $$$ . Price: Casual Dining, Pizzeria
---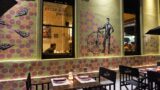 Pizzería 1893 – Buenos Aires
Neighborhoods: Villa Crespo
Service options: Table Service
Cuisine(s): Pizza
Rating: 4.4 stars Cost: $$$ . Price: Casual Dining, Pizzeria
---
Click the restaurant image to read the review
Cincinnati – Buenos Aires
Neighborhoods: Downtown - Microcentro, Retiro
Service options: Table Service
Cuisine(s): Pizza
Rating: 4.2 stars Cost: $$$ . Price: Casual Dining, Pizzeria
---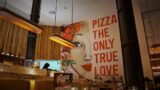 The Pizza Only True Love – Buenos Aires
Neighborhoods: Barracas, San Telmo
Service options: Table Service, Take-out
Cuisine(s): Italian, Pizza
Rating: 4.5 stars Cost: $$$ . Price: Casual Dining, Pizzeria
---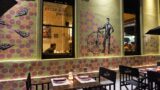 Pizzería 1893 – Buenos Aires
Neighborhoods: Villa Crespo
Service options: Table Service
Cuisine(s): Pizza
Rating: 4.4 stars Cost: $$$ . Price: Casual Dining, Pizzeria
---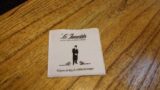 Los Inmortales – Buenos Aires
Neighborhoods: Downtown - Microcentro, Nordelta, Recoleta, Tribunales
Service options: Table Service
Cuisine(s): Pizza
Rating: 3.8 stars Cost: $$$ . Price: Casual Dining, Pizzeria
---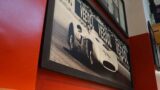 Serafin Pizzería – Buenos Aires
Neighborhoods: Recoleta
Service options: Table Service
Cuisine(s): Pizza
Rating: 4.3 stars Cost: $$ . Price: Casual Dining, Pizzeria
---