Sagardi
Buenos Aires, San Telmo
Ambience

90%

Service

90%

Food

95%

Creativity

85%

Value

80%

Logistics

100%
Restaurant Details
Restaurant Details
Sagardi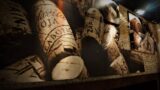 Locale: Buenos Aires, San Telmo
Address: Humberto Primo 319
Telephone: +54 11 4361-2538
Restaurant Type: Upscale Casual
Cuisine: Spanish
Service Type: Table Service
Price: $$$$
Menu items offered: Braised Meat Dishes, Grilled Steaks, Roasted Meat Dishes, Seafood
Hours:
Mon-Sun: 11am to 12am, ,

Review Summary
This is easily the nicest restaurant in San Telmo. Professionally designed. Excellent service. This is the best Basque cuisine in town and one of the best of restaurants in the entire city. Great for tapas, sharing a glass of wine or a cocktail with friends.

The full review for Sagardi
Review by: Ollie O Rating: 4.5 stars Review Date: 09/26/2016
I didn't know what to expect at Sagardi. There was little or no online discussion or commentary about this restaurant. It's is located in San Telmo. That's a strike against it. My experience with restaurants in San Telmo has not been favorable. The neighborhood's a bit Bohemian in character to be a legitimate locale for restaurants, especially fine dining establishments.
But Sagardi defies the stereotype. This place is the type of establishment you might see in Retiro or Recoleta, in close proximity to the big hotels. Or in the suburbs next to the country clubs and resort hotels northwest of the city.The restaurant consumes a very large space. It's well laid out. As you enter there is a large area dedicated to a tapas bar, designed to be place for gathering and interacting with others that love food and libations. One large communal table with bar stools designed to encourage interaction.Separating this large gastro-bar area from the large dining areas beyond is a large glass enclosure housing a wall of wine bottles on each side, reminiscent of the temple to wine which stands as a center focal point in the dining room at Sucre, in Belgrano, long one of the city's most praised and popular restaurants.The décor in Sagardi is fabulous. Obviously, professionally designed and decorated (which 95% of the restaurants in Buenos Aires cannot claim) by someone who understands restaurant design. That professional design includes attention to lighting which is done right at Sagardi, although many of the spotlights designed to be pointed at tables were pointing in odd directions. The expansiveness of the venue lends to the feeling of luxury. Yet the heavy use of wood paneling, tables and chairs lends a comfortable warmth to the entire space.Overall, I'd say the ambiance is unequaled in BA. It's sophisticated and elegant on the one hand, yet comfortable and casual on the other. It is exactly what modern day restaurants should strive for. It's one of the rare venues in BA that bridges the gap between fine dining and smart casual dining. The music which is up tempo, sort of half-jazz half electronic, fits the hip décor and was playing at the appropriate volume.But what about the food and service? The only significant complaint regarding service is that on the Sunday night I visited Sagardi it was short-staffed. There were only two waiters and only one of them really appeared to be working. This guy was playing front door hostess, waiter in the tapas bar, waiter in the dining room, and sommelier. For all I know he was cooking the food too.As a result of this multi-tasking I wasn't greeted when I entered the restaurant. I was oddly left languishing in the center of the tapas bar wondering where to go to find a table.Absent this somewhat confusing entry into the restaurant, the service by the waiter, despite the multi-tasking, was flawless for the remainder of the evening. He was friendly, very informative, and answered every question I had about the Basque cuisine and the menu. He didn't speak English. But then again, we weren't in New York or London.I had the good luck of visiting the restaurant on a day when there was a three course menu promotion at a reduced price. I dined at a ridiculously low price on this evening. But normally the menu prices are a little more expensive at Sagardi than most of the restaurants in the city. Only a handful of the more acclaimed restaurants in the city have prices loftier than Sagardi.As I often do, I asked the waiter for his recommendations. For the appetizer, that meant two large prawns grilled over flame and coals. These prawns were huge and the presentation was impressive. Slightly charred, beautifully pink and perfectly cooked. The waiter even explained how to eat the big shrimp, instructing to removing the head and slurp the good stuff from the head before tearing the shell off the tail of the shrimp and consuming all that sweet, smoky goodness underneath. Luckily, I've spent a bit of time in New Orleans and the method of consuming boiled crawfish is the same.Sometime the most unadorned dishes are the most magnificent. Kudos to the chef to understand that these two beautiful specimens needed little more than fire to make this the perfect appetizer.Would the slow braised beef cheek be able to follow such a successful first act? Slow braised in wine for ten hours, then served on a silky puree of potatoes with a Malbec wine reduction, the beef cheek (a rarely experienced dish in North America) was delectable. A fabulous piece of beef, marbled slightly with fat, that after ten hours of braising had turned the beef into something almost like butter. It was brilliantly executed.Would the dessert be as brilliant and imaginative? That and more. I've admitted that I'm Spanish food challenged. We're so busy eating Tex-Mex and BBQ back home in Texas that finding authentic and delicious Spanish cuisine in Texas is as rare as finding men wearing skinny jeans. I had never even had paella until I came to Latin America. Well my education continued with my indoctrination to "leche frita" on this evening. A relatively common dish in Spain, it's a concoction of milk, flour and sugar that results in a dough that's a bit firmer, but has the gelatin like consistency of a custard or panna cotta. This soft dough is then portioned into squares or rectangles, fried and coated with sugar (just like they do with churros) and cinnamon. The result is sort of like panna cotta raised to the tenth power. Yum. Because of my naivety, I don't have anything to compare this to. But if this isn't the best "leche frita" in existence I don't want to see the improved version because otherwise I'd be having culinary orgasms in public.Spanish cuisine isn't all that rare in Buenos Aires. We've said good things about Tancat and El Burladero. But Sagardi is in class beyond all of these. To elevate a regional cuisine to near perfection is quite frankly, creative. Sometime creativity actually means doing less. And so it is with Sagardi.Despite my aversion to San Telmo, this is clearly one of the best restaurants in the city. A "top-5" type restaurant. I will be back. And back again. I will go for tapas. I will go for a drink. And I will go to expand by love and enjoyment of Basque cuisine. See you there.


Click the restaurant name or image to read the review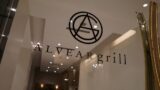 Alvear Grill – Buenos Aires
Neighborhoods: Recoleta
Service options: Table Service
Cuisine(s): Grilled Steaks
Rating: 4.4 stars Cost: $$$$$ . Price: Upscale Casual
---
La Pecora Nera – Buenos Aires
Neighborhoods: Buenos Aires, Recoleta
Service options: Table Service
Cuisine(s): French, Italian
Rating: 4.5 stars Cost: $$$$ . Price: Formal Dining, Upscale Casual
---
Ureña – Buenos Aires
Neighborhoods: Palermo Hollywood
Service options: Table Service
Cuisine(s): French
Rating: 4.6 stars Cost: $$$ . Price: Upscale Casual
---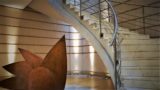 Duhau Restaurante y Vinoteca – Buenos Aires
Neighborhoods: Recoleta
Service options: Table Service
Cuisine(s): Gourmet Cuisine
Rating: 4.6 stars Cost: $$$$$ . Price: Upscale Casual
---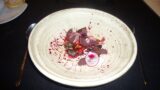 El Baqueano – Buenos Aires
Neighborhoods: Buenos Aires, San Telmo
Service options: Table Service
Cuisine(s): Eclectic Gourmet
Rating: 2.4 stars Cost: $$$$ . Price: Casual Dining
---
Click the restaurant image to read the review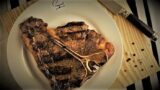 Piegari Carnes – Buenos Aires
Neighborhoods: Buenos Aires, Retiro
Service options: Table Service
Cuisine(s): Grilled Steaks
Rating: 4.0 stars Cost: $$$$$ . Price: Steakhouse, Upscale Casual
---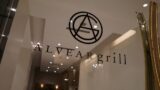 Alvear Grill – Buenos Aires
Neighborhoods: Recoleta
Service options: Table Service
Cuisine(s): Grilled Steaks
Rating: 4.4 stars Cost: $$$$$ . Price: Upscale Casual
---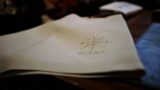 Elena – Buenos Aires
Neighborhoods: Buenos Aires, Retiro
Service options: Table Service
Cuisine(s): Grilled Steaks
Rating: 4.0 stars Cost: $$$$ . Price: Upscale Casual
---
Dario Gualtieri Bistro – Buenos Aires
Neighborhoods: Palermo Soho
Service options: Table Service
Cuisine(s): French
Rating: 4.6 stars Cost: $$$$ . Price: Upscale Casual
---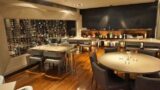 Chila – Buenos Aires
Neighborhoods: Buenos Aires, Puerto Madero
Service options: Table Service
Cuisine(s): Eclectic Gourmet
Rating: 4.6 stars Cost: $$$$$ . Price: Formal Dining, Upscale Casual
---