Rock & Ribs
Buenos Aires, Palermo
Ambience

80%

Service

80%

Food

80%

Creativity

90%

Value

90%
Restaurant Details
Restaurant Details
Rock & Ribs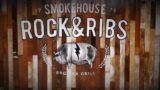 Locale: Buenos Aires, Palermo
Address: Av Infanta Isabel 110
Telephone: +54 11 4774-3921
Restaurant Type: Casual Dining
Cuisine: American Barbecue, Eclectic
Service Type: Table Service
Price: $$$
Menu items offered: Apple Pie, Brownies or Blondies, Coffee, Desserts, Grilled Steaks, Hamburgers, Hot Dogs, Key Lime Pie, Salads, Sandwiches, Seafood, Smoked Meat Dishes
Hours:
Tue-Sun: 12pm to 12am, ,

Review Summary
It's Rock & Ribs. Texas-style smoked ribs, pulled pork sandwich, a great burger. They even have a top-notch salad and a veggie-burger. A great alternative to the typical Argentine steak routine.

The full review for Rock & Ribs
Review by: Ollie O Rating: 4.2 stars Review Date: 09/13/2015
For those of you who aren't from Texas, Missouri or Tennessee, the word barbecue in the USA has a different connotation than it does in most parts of the world. In the USA, barbecue refers to "smoked" meat that's cooked via indirect heat, rather than meat grilled directly over an open flame.
For quite a few years, a Texas ex-pat, has been dishing out Texas-style barbecue in a little hole-in-the-wall on the back-streets of Palermo in a place known simply as El Tejano. The problem is that the owner of this joint has absolutely no desire or ability to conform to standard concepts of restaurant management.So if you can figure out what days and hours the place is open, you might be able to get some brisket. Maybe not. Perhaps ribs are all that are available on that particular day. Bottom line, the guy is more of a cook and caterer than he is a restaurateur.But recently, a place in Palermo called Bull's Smokehouse opened a legitimate brick and mortar barbecue joint, and a few restaurants like Tucson and Kansas, bought some industrial-style smokers, so they could offer barbecue ribs on their menus.Well, now, there's a new kid on the block in this genre that just opened in the arcos under the tracks at the Rosedal in Palermo. Rock & Ribs has, within months of opening, become a popular gastropub specializing in Texas-style barbecue (and beer). They even hang the Texas flag out on the terrace out back.The restaurant is cleverly and attractively decorated. It even has a host of flying pigs as if to mock me when a couple of years ago, I stated that Buenos Aires would have "real barbecue" when pigs fly. Well. I guess that was prophetic. Because now the pigs are flying at Rock & Ribs.The waiters and waitress are young black t-shirt clad kids. Despite the lack of experience and the occasional distraction of checking what's happening on WhatsApp while the manager isn't looking, the service is actually pretty good.What about the grub? They have a host of smoked items. Ribs. Pulled pork sandwiches. Heck they even have a corny-dog with a smoked sausage at its core.The ribs are good. I personally prefer the ribs over at Bull's Smokehouse (they use real wood to fire that smoker and they leave a big chunk of pork belly on the end of the rib which is something they should consider doing in Austin, Texas). But variety is the spice of life. These ribs Rock & Ribs are good too, and someone in your party might want a burger or something that isn't smoked beef or pork, like the two items I'm about to describe. That's something Bull's doesn't offer.The veggie-burger is one of the best, if not the best, we've tried in Buenos Aires. And the Veggie-Rocker salad rocks! Mixed-greens, roasted beets, blue cheese and slivered almonds with a slightly sweet, slightly citric vinaigrette dressing. It's so good it made our list of Best Salads in Buenos Aires.Hot Dog, you say? Yep. They have one decked out with jalapeño slices and crispy bacon bits. It's a darn good dog.Naturally, every restaurant in Buenos Aires is required to have salmon on the menu. Rock & Ribs satisfies that requirement with a smoked-salmon sandwich. They say it comes on comes on a bagel. This isn't a bagel. But it's closer than most attempts at a bagel in this city. Looks good too. It's loaded up with mixed greens, avocado and cream cheese. The proportion of salmon to bread and condiments is about right. I'd say it's one of the best salmon sandwiches in town.What about the burger. It's very good. Good enough to be in our list of the Best Burgers in Buenos Aires. Impressive. They now have three items on our Top-Picks lists.What's better than a place that serves smoked-ribs? That's easy. One that serves good beer. Rock & Ribs offers a couple of German beers on tap. But, more importantly, they've got a variety of Antares artisanal beers, including a Porter and a Scotch.With a high-energy ambiance, a great location, nice décor and above-average service this one ranks as one of the best casual dining options in the city. And one of only a handful offering smoked ribs. It's not Texas. But it's close.


Click the restaurant name or image to read the review
No items found
Click the restaurant image to read the review
No items found