Piegari Carnes
Buenos Aires, Retiro
Ambience

90%

Service

85%

Food

90%

Creativity

80%

Value

65%

Logistics

%
Restaurant Details
Piegari Carnes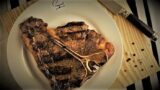 Locale: Buenos Aires, Retiro
Address: Posadas 1089
Telephone: +54 11 4328-4104
Restaurant Type: Steakhouse, Upscale Casual
Cuisine: Grilled Steaks
Service Type: Table Service
Price: $$$$$
Menu items offered: Breads and Pastries, Carpaccios - Tartares, Charcuterie, Coffee, Desserts, Espresso, Grilled Steaks, Ice Cream, Pasta, Salads, Seafood
Hours:
Daily: 12pm to 1am, ,

Review Summary
Piegari Carnes offers excellent steaks and quality service in a sophisticated, albeit somewhat stale ambiance. Very expensive.

The full review for Piegari Carnes
Review by: Ollie O Rating: 4.0 stars Review Date: 10/01/2016
Piegari Carnes is the steakhouse, recently opened by high-end Italian restaurant, Piegari, located across the street from its Retiro location. This restaurant, along with about half a dozen others, is located in La Recova, a single small block on Posadas in Retiro, nestled down underneath an overpass, within walking distance from all of the city's most luxurious hotels. And the surrounding real estate is the most expensive in the city. So, no big surprise, the food and prices are set to cater to affluent residents and visitors to the city. The décor is sophisticated, bordering on elegant. Le Grill in Puerto Madero, offers a similar sophisticated ambiance, but Le Grill is a bit more modern and minimalist in approach. The décor at Piegari Carnes is a bit more traditional, despite having modern art from famed local contemporary abstract artist, Milo Lockett, adorning the walls. The quality of the steaks is second to none. Easily on par with Le Grill and famed Cabaña las Lilas. Service was near perfect, although a bit on the impersonal side. A quality waiter that shows a bit of personality is my preference. My medium-rare steak was cooked perfectly. Now for the bad news. This place, like the Italian restaurant, Piegari, across the street, is priced ridiculously high, putting it easily in the group of the most-overpriced restaurants in the city, along with sister restaurant Piegari, Cabaña las Lilas and all the ridiculous mundane and pricey restaurants at the Alvear Palace hotel. If you're the type with a fragile ego that requires spending lots of money for things you can find elsewhere for much less, this place is the perfect destination for you. If you're just looking for a high-quality steak and don't give two flips about décor or status, walk across the street to El Mirasol. If money is no object, Piegari Carnes, although a bit stale in ambiance, is still an excellent option.


Click the restaurant name or image to read the review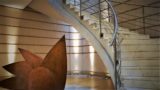 Duhau Restaurante y Vinoteca – Buenos Aires
Neighborhoods: Recoleta
Service options: Table Service
Cuisine(s): Gourmet Cuisine
Rating: 4.6 stars Cost: $$$$$ . Price: Upscale Casual
---
Ureña – Buenos Aires
Neighborhoods: Palermo Hollywood
Service options: Table Service
Cuisine(s): French
Rating: 4.6 stars Cost: $$$ . Price: Upscale Casual
---
Dario Gualtieri Bistro – Buenos Aires
Neighborhoods: Palermo Soho
Service options: Table Service
Cuisine(s): French
Rating: 4.6 stars Cost: $$$$ . Price: Upscale Casual
---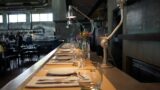 Sucre – Buenos Aires
Neighborhoods: Belgrano
Service options: Table Service
Cuisine(s): Argentine, Eclectic Gourmet
Rating: 4.3 stars Cost: $$$$ . Price: Upscale Casual
---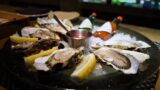 Crizia – Buenos Aires
Neighborhoods: Buenos Aires, Palermo Soho
Service options: Table Service
Cuisine(s): Eclectic Gourmet
Rating: 4.4 stars Cost: $$$$ . Price: Formal Dining, Upscale Casual
---
Click the restaurant image to read the review
La Pecora Nera – Buenos Aires
Neighborhoods: Buenos Aires, Recoleta
Service options: Table Service
Cuisine(s): French, Italian
Rating: 4.5 stars Cost: $$$$ . Price: Formal Dining, Upscale Casual
---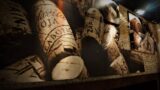 Sagardi – Buenos Aires
Neighborhoods: Buenos Aires, San Telmo
Service options: Table Service
Cuisine(s): Spanish
Rating: 4.5 stars Cost: $$$$ . Price: Upscale Casual
---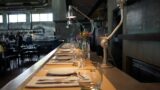 Sucre – Buenos Aires
Neighborhoods: Belgrano
Service options: Table Service
Cuisine(s): Argentine, Eclectic Gourmet
Rating: 4.3 stars Cost: $$$$ . Price: Upscale Casual
---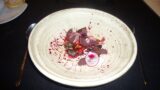 El Baqueano – Buenos Aires
Neighborhoods: Buenos Aires, San Telmo
Service options: Table Service
Cuisine(s): Eclectic Gourmet
Rating: 2.4 stars Cost: $$$$ . Price: Casual Dining
---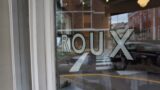 Roux – Buenos Aires
Neighborhoods: Buenos Aires, Recoleta
Service options: Table Service
Cuisine(s): Eclectic Gourmet, French
Rating: 4.5 stars Cost: $$$$ . Price: Formal Dining, Upscale Casual
---