Ambience

85%

Service

90%

Food

90%

Creativity

95%

Value

95%
Restaurant Details
Restaurant Details
Parva
Locale: Recoleta
Address: Riobamba 909
Telephone: +54 11 4811-6004
Restaurant Type: Fast Casual
Cuisine: Burgers, Sandwiches-Salads
Service Type: Counter Service, Take-out
Price: $$
Menu items offered: Breads and Pastries, Coffee, Hamburgers, Quiche, Salads, Sandwiches, Wraps - Shawarma
Hours:
, ,

Review Summary
Parva proves that good things come in small packages. Delicious sandwiches, burgers, wraps and quiche. And a few other good things too. It's very small and you pay at the counter. But the food it good. Very good.

The full review for Parva
Review by: Ollie O Rating: 4.6 stars Review Date: 02/06/2018
Every now a then I walk into some little restaurant that someone's recommended or that has lots of favorable comments on consumer review sites but still ranks in the bottom third, expecting just another ho-hum experience and whatever it is I order knocks my socks off. I get served something that's just totally beyond what I expected. And that's what happened at Parva. This little restaurant has one big table, and a couple of small counter-height bars along one wall and the front window. That's it. It seats a maximum of twelve people if they're all willing to rub elbows.
There's a big menu board. You order. Pay the guy. They might bring you your food or call you're name. Heck, you're sitting less than three meters from the counter anywhere in the restaurant so it's not a long walk to pick up the food. The menu is ultra-simple. A French chef and his Argentine partner have thrown together a simple menu that has no French connection (pardon the movie pun) but certainly shows that the chef know how to cook like a Frenchie. Okay. I'll modify that statement slightly. They do have quiche on the menu and that sounds French to me. But the roasted pork, the wraps, the sandwiches and the burgers are not French. They're just delicious. I've had the Crispy Chicken sandwich. It's a big … no let me correct that … It's a huge, juicy chicken breast, not overcooked, breaded in a flour batter (not breadcrumbs like you'd typically see on breaded foods in Argentina) slathered with a spicy Buffalo wing sauce, with some sweet pickled cucumbers and I can't remember what else, but I do remember it was all very, very good. When you go to 1,000 or more restaurants in less than three years you acquire a talent for being able to judge the quality of the food my merely looking at it. I can do that. I've seen pictures of the burgers and I'm telling you their good. And this cook (a) knows what he's doing, and (b) take pride in his work. That means everything you order at this restaurant will likely be done just right. Now you might be asking, "What's creative about a burger, wraps and sandwiches?" I'll explain. You can go to about 4,000 restaurants in the city and order a "milanesa" or a "supremo de pollo", and all 4,000 are going to bread that beef or bird in a bread crumb mixture. Well, when I go to a restaurant where the cook has the gumption to do something different and use a simple flour and egg batter, I think that cook deserves some credit for stepping outside the box. So enough said. Get off your fanny. Pull a couple of hundred pesos out of your pocket, and head over to Parva for lunch. Even I can afford this place.


Click the restaurant name or image to read the review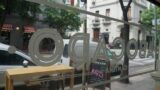 Abocado – Buenos Aires
Neighborhoods: Recoleta
Service options: Counter Service, Take-out
Cuisine(s): Burgers, Sandwiches
Rating: 4.4 stars Cost: $$ . Price: Fast Casual
---
Panachef – Buenos Aires
Neighborhoods: Buenos Aires, Recoleta
Service options: Counter Service, Take-out
Cuisine(s): Burgers, Sandwiches
Rating: 3.7 stars Cost: $$$ . Price: Fast Casual
---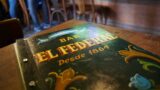 Bar El Federal – Buenos Aires
Neighborhoods: San Telmo
Service options: Table Service
Cuisine(s): Sandwiches-Salads
Rating: 4.0 stars Cost: $$ . Price: Casual Dining
---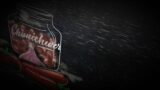 La Choripanería – Buenos Aires
Neighborhoods: San Telmo
Service options: Counter Service, Take-out
Cuisine(s): Hot Dogs
Rating: 4.4 stars Cost: $$ . Price: Fast Casual
---
Click the restaurant image to read the review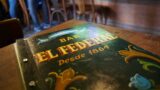 Bar El Federal – Buenos Aires
Neighborhoods: San Telmo
Service options: Table Service
Cuisine(s): Sandwiches-Salads
Rating: 4.0 stars Cost: $$ . Price: Casual Dining
---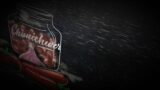 La Choripanería – Buenos Aires
Neighborhoods: San Telmo
Service options: Counter Service, Take-out
Cuisine(s): Hot Dogs
Rating: 4.4 stars Cost: $$ . Price: Fast Casual
---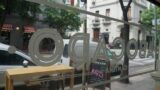 Abocado – Buenos Aires
Neighborhoods: Recoleta
Service options: Counter Service, Take-out
Cuisine(s): Burgers, Sandwiches
Rating: 4.4 stars Cost: $$ . Price: Fast Casual
---
Panachef – Buenos Aires
Neighborhoods: Buenos Aires, Recoleta
Service options: Counter Service, Take-out
Cuisine(s): Burgers, Sandwiches
Rating: 3.7 stars Cost: $$$ . Price: Fast Casual
---