Panachef
Buenos Aires, Recoleta
Ambience

60%

Service

70%

Food

80%

Creativity

80%

Value

80%
Restaurant Details
Panachef
Locale: Buenos Aires, Recoleta
Address: Sánchez de Bustamante 1470
Telephone: Unposted
Restaurant Type: Fast Casual
Cuisine: Burgers, Sandwiches
Service Type: Counter Service, Take-out
Price: $$$
Menu items offered: Hamburgers, Salads, Sandwiches
Hours:
Tue-Fri: 12pm - 12am, Sat: 12pm - 2am, Sun: 12pm - 7pm, Mon: Closed

Review Summary
Panachef's arepas didn't impress us. We were more impressed with the messiest burger in Buenos Aires which they served up in a room lit up like a stadium. Order at the counter, fight for a table and hope you win.

I went to Panachef expecting to find some killer arepas. Truth is, I wasn't much impressed with the arepas, primarily due to the horrible chewy cheese they used to construct these Venuzuelan classics. And regrettably, the cheese is the most important ingredient in the arepa.
But what I discovered in the process, was a unique, "you-name-it-and-we'll-pile-it-on-top" cheeseburger that will win the award, hands down, for the messiest burger in Buenos Aries. This burger has everything you can imagine piled on top and stuffed inside. I didn't particularly like the fact that I had to eat it with a fork once it fell apart, as I fall within the camp that adheres to the policy that a burger should be eaten in-hand. But despite that, the combination of flavors oozing out of this burger was quite good. If you like burgers and you don't mind making a mess, you should try this one-of-a-kind monstrosity at Panachef. Don't expect any fancy seating arrangements. This is strictly order at the counter and fight for a table in a single brightly lit room whose only claim to decoration is a dart board with no darts. And don't be impatient. It's a little bit slow. If you're abstaining from the consumption of bread or arepas, you can try the salad, better described as a farm on a plate. Amazingly, its bigger and has more junk in it than the burger. Summing it up. We weren't all that impressed with the stuffed arepas. But Panachef offers a surprisingly enormous and delicious burger that falls apart and a salad that's the size of the country of Ecuador. All served up in a blindingly bright room packed with people eating burgers and arepas.


Click the restaurant name or image to read the review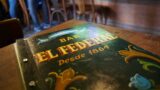 Bar El Federal – Buenos Aires
Neighborhoods: San Telmo
Service options: Table Service
Cuisine(s): Sandwiches-Salads
Rating: 4.0 stars Cost: $$ . Price: Casual Dining
---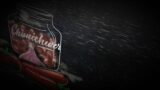 La Choripanería – Buenos Aires
Neighborhoods: San Telmo
Service options: Counter Service, Take-out
Cuisine(s): Hot Dogs
Rating: 4.4 stars Cost: $$ . Price: Fast Casual
---
Parva – Buenos Aires
Neighborhoods: Recoleta
Service options: Counter Service, Take-out
Cuisine(s): Burgers, Sandwiches-Salads
Rating: 4.6 stars Cost: $$ . Price: Fast Casual
---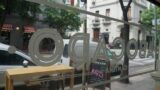 Abocado – Buenos Aires
Neighborhoods: Recoleta
Service options: Counter Service, Take-out
Cuisine(s): Burgers, Sandwiches
Rating: 4.4 stars Cost: $$ . Price: Fast Casual
---
Click the restaurant image to read the review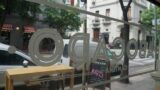 Abocado – Buenos Aires
Neighborhoods: Recoleta
Service options: Counter Service, Take-out
Cuisine(s): Burgers, Sandwiches
Rating: 4.4 stars Cost: $$ . Price: Fast Casual
---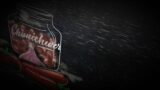 La Choripanería – Buenos Aires
Neighborhoods: San Telmo
Service options: Counter Service, Take-out
Cuisine(s): Hot Dogs
Rating: 4.4 stars Cost: $$ . Price: Fast Casual
---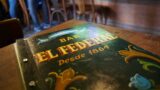 Bar El Federal – Buenos Aires
Neighborhoods: San Telmo
Service options: Table Service
Cuisine(s): Sandwiches-Salads
Rating: 4.0 stars Cost: $$ . Price: Casual Dining
---
Parva – Buenos Aires
Neighborhoods: Recoleta
Service options: Counter Service, Take-out
Cuisine(s): Burgers, Sandwiches-Salads
Rating: 4.6 stars Cost: $$ . Price: Fast Casual
---