Ninina
Buenos Aires, Palermo Soho
Ambience

80%

Service

75%

Food

90%

Creativity

85%

Value

80%
Restaurant Details
Restaurant Details
Ninina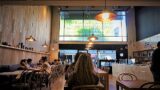 Locale: Buenos Aires, Palermo Soho
Address: Gorriti 4738
Telephone: Gorriti 4738
Restaurant Type: Cafe, Casual Dining
Cuisine: Coffee - Bread - Pastries, Eclectic
Service Type: Table Service, Take-out
Price: $$$
Menu items offered: Alfajores (cookies), Breads and Pastries, Brownies or Blondies, Carrot Cake, Cheesecake, Coffee, Cookies, Croissants, Desserts, Egg Breakfast Dishes, Eggs Benedict, Espresso, French Omelettes, Hamburgers, Ice Cream, Key Lime Pie, Pancakes - Griddlecakes, Salads, Sandwiches, Scrambled Eggs, Seafood, Soups, Waffles
Hours:
Fri: 8a to 1am & Sat: 9am to 1am, Mon-Tue: 8am to 12am & Wed-Thu: 8am to 12am, Sun: 9am to 12am

Review Summary
Ninina offers lunch and dinner, but shines for breakfast, coffee and desserts. Probably the spot for breakfast in Buenos Aires.

The full review for Ninina
Review by: Ollie O Rating: 4.1 stars Review Date: 10/25/2017
Ninina Bakery is a big single room with a high ceiling and plate glass spanning the entire front of the space from floor to ceiling, allowing lots of light to pour into the restaurant. A clean white subway tile wall spans the left side of the room and the natural wood floors, tables and chairs create a contrasting warmth to the stark white tiled wall. A very pleasant atmosphere, especially in the morning.
I've received good service on almost all my visits to Ninina despite the fact that the waitresses sometimes seem to spend more time playing with their mobile phones than they do attending to customers, And, on recent visit my dining partner was served lukewarm coffee and we had a bit of trouble getting it heated up. But despite these minor slip-ups, service remains better than average.I like the mix of patrons in the restaurant as well. On more than one occasion I've struck up conversations with customers at nearby tables. There's no better place for breakfast in Buenos Aires. A well-executed menu full of breakfast items, including Eggs Benedict, waffles, and pancakes. You can read our detailed review of breakfast at Ninina here.But Ninina offers a wide range of savory items too. In my opinion, they shine a little brighter on the baked goods, coffee and breakfast items, but their lunch and dinner offering deserve mentioning. They have salads, sandwiches, appetizer plates, soups and a small offering of main courses, including a roasted full-range chicken.Going green? The Pear Salad is a good choice with an assortment slightly bitter greens, arugula, endive and radicchio, for splash of color, with pear slices, walnuts and blue cheese. That radicchio is just a bit too bitter though. I usually only cut of one of the leaves and mix in with the rest of the greens.Feeling that international urge? They offer an assortment of middle-eastern salads called the Plato armenio Selvi with Ninina's renditions of babaganoush, hummus and tabbouleh that's an interesting change of pace. Good. But we prefer the same offerings at Mishiguene Fayer (the best we've ever tasted) and nearby Eretz Israeli Cantini.Summing it up, although Ninina offers some savory items, it really shines at breakfast and for coffee and sweet snacks. Possibly just the best breakfast spot in Buenos Aires.


Click the restaurant name or image to read the review
Le Pain Quotidien – Buenos Aires
Neighborhoods: Belgrano, Buenos Aires, Martínez, Nordelta, Olivos, Palermo, Palermo Soho, Puerto Madero, Recoleta, Retiro, Tortugas
Service options: Table Service, Take-out
Cuisine(s): Coffee - Bread - Pastries, French
Rating: 4.4 stars Cost: $$$ . Price: Cafe, Casual Dining
---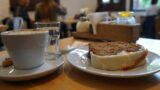 Crisol – Buenos Aires
Neighborhoods: Buenos Aires, Las Cañitas, Palermo, Palermo Hollywood
Service options: Table Service, Take-out
Cuisine(s): Coffee - Bread - Pastries, Salads, Sandwiches
Rating: 3.9 stars Cost: $$$ . Price: Cafe, Casual Dining
---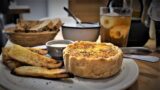 Le Moulin de la Fleur – Buenos Aires
Neighborhoods: Recoleta
Service options: Table Service, Take-out
Cuisine(s): Coffee - Bread - Pastries, French
Rating: 4.4 stars Cost: $$ . Price: Cafe, Casual Dining
---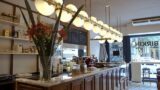 Birkin – Buenos Aires
Neighborhoods: Buenos Aires, Palermo, Palermo Hollywood
Service options: Table Service
Cuisine(s): Coffee - Bread - Pastries
Rating: 3.9 stars Cost: $$$ . Price: Cafe
---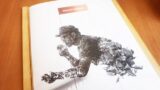 Bogotá – Buenos Aires
Neighborhoods: Buenos Aires, Recoleta
Service options: Table Service
Cuisine(s): Coffee - Bread - Pastries
Rating: 4.0 stars Cost: $$$ . Price: Cafe
---
Click the restaurant image to read the review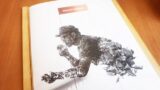 Bogotá – Buenos Aires
Neighborhoods: Buenos Aires, Recoleta
Service options: Table Service
Cuisine(s): Coffee - Bread - Pastries
Rating: 4.0 stars Cost: $$$ . Price: Cafe
---
Le Pain Quotidien – Buenos Aires
Neighborhoods: Belgrano, Buenos Aires, Martínez, Nordelta, Olivos, Palermo, Palermo Soho, Puerto Madero, Recoleta, Retiro, Tortugas
Service options: Table Service, Take-out
Cuisine(s): Coffee - Bread - Pastries, French
Rating: 4.4 stars Cost: $$$ . Price: Cafe, Casual Dining
---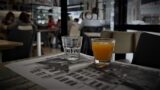 Chef Leon – Buenos Aires
Neighborhoods: Belgrano, Las Cañitas, Palermo
Service options: Table Service, Take-out
Cuisine(s): Coffee - Bread - Pastries
Rating: 4.0 stars Cost: $$$ . Price: Cafe, Casual Dining
---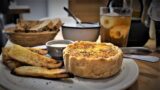 Le Moulin de la Fleur – Buenos Aires
Neighborhoods: Recoleta
Service options: Table Service, Take-out
Cuisine(s): Coffee - Bread - Pastries, French
Rating: 4.4 stars Cost: $$ . Price: Cafe, Casual Dining
---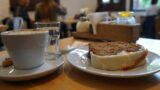 Crisol – Buenos Aires
Neighborhoods: Buenos Aires, Las Cañitas, Palermo, Palermo Hollywood
Service options: Table Service, Take-out
Cuisine(s): Coffee - Bread - Pastries, Salads, Sandwiches
Rating: 3.9 stars Cost: $$$ . Price: Cafe, Casual Dining
---