Narda Comedor
Buenos Aires
Ambience

90%

Service

90%

Food

95%

Creativity

95%

Value

80%
Restaurant Details
Narda Comedor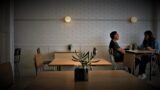 Locale: Buenos Aires
Address: Sucre 664
Telephone: +54 11 6131-0664
Restaurant Type: Casual Dining
Cuisine: Eclectic Gourmet
Service Type: Table Service
Price: $$$$
Menu items offered: Braised Meat Dishes, Breads and Pastries, Coffee, Desserts, Roasted Meat Dishes, Salads, Sandwiches, Seafood, Soups
Hours:
Mon-Fri: 8am to 4pm, 7pm to 12am, Limited menu available 4pm to 7pm,

Review Summary
An ultra-casual dining experience in a cheery and comfortable ambiance with good service and a menu full of interesting dishes that are well-executed. albeit served with a lofty price-tag.

The full review for Narda Comedor
Review by: Ollie O Rating: 4.6 stars Review Date: 11/14/2017
Stints on several programs on South America's only real culinary channel, El Gourmet, has elevated Narda Lepes to the official status of celebrity chef. She may not play in the big leagues with the likes of Jamie Oliver, Gordon Ramsay and Emeril Lagasse, but in Argentina's little bubble, she's a celeb. Now, being a celebrity chef doesn't always mean you can create a winning menu nor that you can successfully own and operate a restaurant. After all, the hat a celebrity chef wears is much bigger and made of a different fabric than the hat of a restaurateur.
Would Narda Lepes be able to wear both hats with grace and style? Well, she heeded the first rule of restaurant ownership. Choose a prime location!This quadrant in Belgrano is no stranger to celebrity chefs. Chef Renato De Santo, Argentina's reigning Italian celebrity chef's restaurant, Cucina Paradiso, and Sucre, for which famed chef Fernando Trocca serves as Executive Chef, are both located within a few paces of Lepes' new restaurant, Narda Comedor, opened just weeks prior to our visit.The dining room in Narda Comedor is one large room with an open kitchen in plain view of diners at the rear of the space. The walls are painted white. The floors are white terrazzo. Diners sit at simple natural wood tables and chairs with chrome legs. The space is bathed with light from floor to ceiling windows at the front of the space, and the only decoration is a collection of several green plants hanging above the shelf running the length of the bar, and a few succulents sitting quietly on each table in a simple glass vase. It's all ultra-simple and ultra-casual. There are burger joints in this city with fancier décor than Narda Comedor.The mimimalist menu is printed on simple white copier paper. A fancy linen stock to print the menus on would have been way too fancy in this otherwise plain setting. But the paper is the only thing that's "simple" on this menu. The dishes. The ingredients. And the flavors. They are all incredibly complex.I've complained on more than one occasion about the inability of Argentina chefs to break tradition and to think outside the box. Apparently, Narda Lepes doesn't suffer from this same lack imagination.I searched. And I searched. But the overused ingredients of beets, pumpkin, and farm-raised salmon were nowhere to be found on this menu. Nor did I see a single pasta dish. Apparently, Narda didn't get the memo that states that pasta is required on every menu in Buenos Aires. This menu, praise the Lord, didn't have a single spaghetti noodle on it. Apparently Narda's leaving the pasta to the highly capable Italian cooks half a block away at Cucina Paradiso. Imagine that! Letting the Italian restaurant do the pasta. What a novel idea!Without all those exciting ingredients (tongue in cheek) what could Ms. Lepes possibly use as ingredients on this menu?Well, let me tell you. Every dish is full of interesting and flavorful ingredients. The menu has a unique chaotic international personality. From North Africa to Asia. She's got it all covered.There are 8 to 10 "platos chicos" (little plates) featuring a variety of ingredients and styles. But everything is emphasizing fresh and flavorful.The assortment of veggies that first dish is more colorful than a Jackson Pollack painting. The purée was heavenly. Like velvet on a plate. The menagerie of veggies included barely blanched broccoli, cauliflower, bok choy, asparagus, and hojas de hielo (one of the most interesting little herbs I've ever tasted). The presentation was outstanding with vibrant colors!The next vegetarian dish on the playbill was described as "Tofu Trash". Simple creamy (but firm) tofu, sitting in a bath of ponzu, crowned with a pile of finely minced green onion and sesame seeds and a sprinkling of "who knows what?"The third veggie dish was the burrata cheese, proudly made in Argentina, accompanied by asparagus and small bits of hazelnut, dusted with a mushroom powder. This locally sourced cheese was not quite as good as the zillion dollar per ounce imported stuff, but quite delicious nonetheless. It was served with chopped asparagus and chives. My only complaint, is that it was, in my opinion, slightly under-seasoned, easily remedied by the flaky sea salt provided on request.On a separate visit I opted for the lamb tagine. A delicious stew. Complex flavors. Perfectly executed. It was also attractively plated (although it would have been way more impressive served in a tagine).For dessert I had a big piece of chocolate decadence disguised as a chocolate layer cake. There were about six layers with a thick chocolate icing sandwiched between each luxurious layer. There was a minor slip-up on this dessert. The chocolate ganache was a bit too firm. The texture was bordering on what you'd typically see with a fondant atop a wedding cake. Something a bit creamier would have been better in my not so humble opinion.I ordered a cortado (ristretto) coffee. More thinking outside the box. The coffee's served in pottery cups that work well with this internationally inclined menu.Service by waiters and waitresses wearing clingy microfiber blouses and shirts give a sexy, uniform feel to everything. When business lulls in the late afternoon, you won't find the waiters and waitresses accessing their Facebook pages on their mobiles. They stand at the front door like the guards at Buckingham Palace awaiting the few customers that straggle in on weekday afternoons. And when they are attending to tables, service is friendly and efficient. Need to check your email? The internet signal came through loud and clear.The day of my latest visit to Narda Comedor was the first day of their new breakfast service. Rumor has it the service is straight down Argentine lines unlike the lunch and evening menu which is unique and interesting.What's the matter Narda? Don't think those stiff-collared Porteños living in Belgrano would venture out of their comfort zones for a North African Shakshuka skillet?Yes . . . Narda Comedor is an ultra-casual dining experience in a cheery and comfortable ambiance with young, efficient waiters and waitresses, and a menu that is jam-packed with interesting and exotic dishes. That's commendable. Yet the prices, despite the ultra-casual décor and atmosphere, are on par with the highest-priced restaurants in the city.I simply can't see even the wealthiest Porteños regularly spending upward of $600 to $700 ARS (US$30 to $35) per person for lunch. The good news is that this menu is printed on cheap paper. It would be an easy solution to re-print the menus with prices about 20% less across the board. Which is exactly what she should do.That said, Narda Comedor, is definitely worth a visit just to see a menu that doesn't sport a single dish with salmon, pumpkin or beets!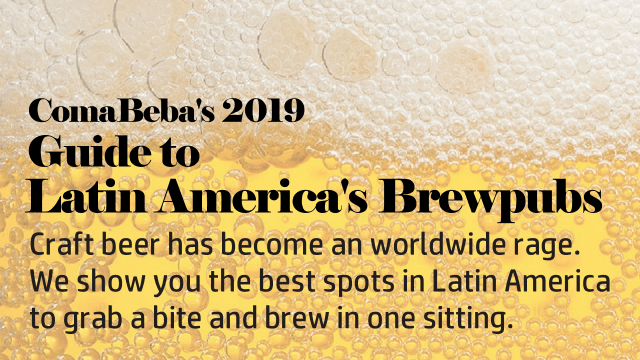 Click the restaurant name or image to read the review
No items found
Click the restaurant image to read the review
No items found