Le Moulin de la Fleur
Recoleta
Ambience

90%

Service

85%

Food

90%

Creativity

85%

Value

90%
Restaurant Details
Restaurant Details
Le Moulin de la Fleur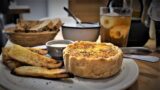 Locale: Recoleta
Address: Vicente López 1699
Telephone: Unposted
Restaurant Type: Cafe, Casual Dining
Cuisine: Coffee - Bread - Pastries, French
Service Type: Table Service, Take-out
Price: $$
Menu items offered: Breads and Pastries, Brownies or Blondies, Charcuterie, Cheesecake, Coffee, Croissants, Egg Breakfast Dishes, Espresso, Lemon Pie, Quiche, Salads, Sandwiches, Scrambled Eggs
Hours:
Sun-Sat: 9am to 9pm, ,

Review Summary
Le Moulin de la Fleur brings another French restaurant to the Buenos Aires restaurant scene, offering casual French fare in the form of tartines, quiche and salads. And, of course, lots of bread. A well-executed menu offering inexpensive food with a French personality.

The full review for Le Moulin de la Fleur
Review by: Ollie O Rating: 4.4 stars Review Date: 05/17/2018
One thing I love about Buenos Aires is the endless amount of French architecture that was at the core of the city's development. You'd think a city with so much French architecture would see that spill over into the city's cuisine and restaurant scene.
But there is a surprising void of French cuisine. Yes. There are plenty of French bakeries making the pastries that are such an integral part of the city's cuisine and café culture. But as far as restaurants that serve French cuisine and don't bastardize the names of the dishes on the menu … well that is very rare site in this city. The arrival of Le Pain Quotidien, the large international chain of French restaurants cum bread shops, was a welcomed breath of fresh air. And now we're seeing more and more small restaurants and cafés with a French personality popping up. La Galette and Frenchie are but two examples. Well you can now add another small restaurant to that that list with the opening of Le Moulin de la Fleur in three separate locations in Recoleta. At the time of penning this review I had only dined at the newest location at the corner of Rodriguez Peña and Vicente López. The décor at La Moulin de la Fleur at this location is sleek, clean and minimalist with only a trace of French personality showing through. That's a bit of a contrast to the more rustic décor at the location on Pueyrredón and the extremely tiny location on Talchuana. But all the restaurants are clean and pleasant. The Rodriguez Peña locale is especially pleasant during the day as lots of light spills in to brighten the dining area from two directions. Waitresses are young and lacking experience, but do an adequate job of waiting on customers. I've been there when most the tables were full and the service seemed to flow smoothly enough. I've had both a sandwich and quiche and both were tasty. The sandwich, shown as a tartine on the menu, was on delicious fresh bread and there was lots of the tasty filling. It was served accompanied by oven-baked French fries. The quiche was much better than your typical "tarta" served in so many of the city's restaurants. The crust was flaky, tall and impressive and the custard filling delicious. How would I compare the nearby Le Pain Quotidien? I think the execution of the menu is similar in both restaurants. I do think the LPQ menu is a bit more creative, exceeding the typical boundaries of Argentine cuisine. And I think this unique menu is part of that restaurant's success. Time will tell whether this more traditional menu at Le Moulin de la Fleur will stand the test of time. The restaurant seems to have been accepted by the residents of the neighborhood. It has been very busy during lunch and dinner hours every time I've either dined in the restaurant or walked by it and glanced through the windows. So, Le Moulin de la Fleur seems to be on track for a modicum of success in this particular neighborhood. That's well-deserved success for bringing a slightly new personality to the restaurant scene in Recoleta.


Click the restaurant name or image to read the review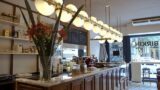 Birkin – Buenos Aires
Neighborhoods: Buenos Aires, Palermo, Palermo Hollywood
Service options: Table Service
Cuisine(s): Coffee - Bread - Pastries
Rating: 3.9 stars Cost: $$$ . Price: Cafe
---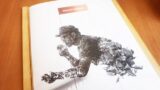 Bogotá – Buenos Aires
Neighborhoods: Buenos Aires, Recoleta
Service options: Table Service
Cuisine(s): Coffee - Bread - Pastries
Rating: 4.0 stars Cost: $$$ . Price: Cafe
---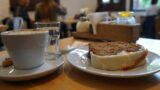 Crisol – Buenos Aires
Neighborhoods: Buenos Aires, Las Cañitas, Palermo, Palermo Hollywood
Service options: Table Service, Take-out
Cuisine(s): Coffee - Bread - Pastries, Salads, Sandwiches
Rating: 3.9 stars Cost: $$$ . Price: Cafe, Casual Dining
---
Le Pain Quotidien – Buenos Aires
Neighborhoods: Belgrano, Buenos Aires, Martínez, Nordelta, Olivos, Palermo, Palermo Soho, Puerto Madero, Recoleta, Retiro, Tortugas
Service options: Table Service, Take-out
Cuisine(s): Coffee - Bread - Pastries, French
Rating: 4.4 stars Cost: $$$ . Price: Cafe, Casual Dining
---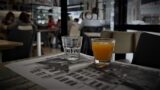 Chef Leon – Buenos Aires
Neighborhoods: Belgrano, Las Cañitas, Palermo
Service options: Table Service, Take-out
Cuisine(s): Coffee - Bread - Pastries
Rating: 4.0 stars Cost: $$$ . Price: Cafe, Casual Dining
---
Click the restaurant image to read the review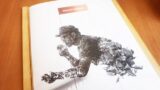 Bogotá – Buenos Aires
Neighborhoods: Buenos Aires, Recoleta
Service options: Table Service
Cuisine(s): Coffee - Bread - Pastries
Rating: 4.0 stars Cost: $$$ . Price: Cafe
---
Le Pain Quotidien – Buenos Aires
Neighborhoods: Belgrano, Buenos Aires, Martínez, Nordelta, Olivos, Palermo, Palermo Soho, Puerto Madero, Recoleta, Retiro, Tortugas
Service options: Table Service, Take-out
Cuisine(s): Coffee - Bread - Pastries, French
Rating: 4.4 stars Cost: $$$ . Price: Cafe, Casual Dining
---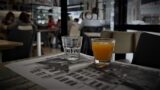 Chef Leon – Buenos Aires
Neighborhoods: Belgrano, Las Cañitas, Palermo
Service options: Table Service, Take-out
Cuisine(s): Coffee - Bread - Pastries
Rating: 4.0 stars Cost: $$$ . Price: Cafe, Casual Dining
---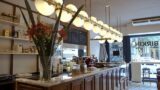 Birkin – Buenos Aires
Neighborhoods: Buenos Aires, Palermo, Palermo Hollywood
Service options: Table Service
Cuisine(s): Coffee - Bread - Pastries
Rating: 3.9 stars Cost: $$$ . Price: Cafe
---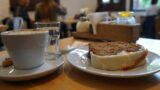 Crisol – Buenos Aires
Neighborhoods: Buenos Aires, Las Cañitas, Palermo, Palermo Hollywood
Service options: Table Service, Take-out
Cuisine(s): Coffee - Bread - Pastries, Salads, Sandwiches
Rating: 3.9 stars Cost: $$$ . Price: Cafe, Casual Dining
---