Le Pain Quotidien
Belgrano, Buenos Aires, Martínez, Nordelta, Olivos, Palermo, Palermo Soho, Puerto Madero, Recoleta, Retiro, Tortugas
Ambience

90%

Service

75%

Food

90%

Creativity

95%

Value

85%
Restaurant Details
Le Pain Quotidien
Locale: Belgrano, Buenos Aires, Martínez, Nordelta, Olivos, Palermo, Palermo Soho, Puerto Madero, Recoleta, Retiro, Tortugas
Address: Posadas 1402
Telephone: +54 11 4811-6391
Restaurant Type: Cafe, Casual Dining
Cuisine: Coffee - Bread - Pastries, French
Service Type: Table Service, Take-out
Price: $$$
Menu items offered: Alfajores (cookies), Breads and Pastries, Cheesecake, Coffee, Croissants, Croque Madame, Desserts, Egg Breakfast Dishes, Espresso, French toast, Lemon Pie, Quiche, Salads, Seafood, Soft-boiled Eggs, Soups, Tapas - Finger Foods - Snacks, Tiramisu, Waffles
Hours:
Mon-Fri: 8am to 9pm, Sat-Sun: 9am to 9pm,

Review Summary
For coffee, breakfast, lunch, afternoon merienda, or dinner, Le Pain Quotidien is a smart choice.

The full review for Le Pain Quotidien
Review by: Ollie O Rating: 4.4 stars Review Date: 10/24/2017
You don't have to be a food critic to appreciate aesthetics and good food. It comes naturally to most people. Why then do so many restaurateurs have so much trouble providing these two basic elements? No such problem at Le Pain Quotidien. Unlike the hordes of businesses in Buenos Aires that put French monikers on their entrance doors and front display windows to appear cosmopolitan or European, Le Pain Quotidien has a much better excuse ... it's French.
The founder and kingpin chef behind this café cum bakery, Alain Coumont, grew up in France and Belgium and has brought his love of baking (in a way only a Frenchman can do it) to this highly success international chain of restaurants.The franchisees in Buenos Aires have done a marvelous of job of replicating what has made LPQ successful worldwide. It is a first-class operation that delivers consistent quality. I'm no "free range only, give me only organic" fanatic, but even I can appreciate a restaurant that places quality, healthy ingredients, freshly prepared at the top of the priority list. The more you visit this restaurant, the more comfortable you become, regardless of which location you visit.I think it fair to say that Le Pain Quotidien is mostly known as a great place for a cup of coffee, croissants, breads and pastries, likely because of its boulangerie roots. And that's led to an awareness that they serve a few breakfast items that aren't typical for a corner café in Buenos Aires. Things like waffles, French toast and poached and soft-boiled eggs. All with organic and free-range ingredients. Read the details of our review for breakfast here.But surprise, surprise! Their lunch and dinner offerings are first-class too.Hidden on a rather extensive menu, is a section of small tapas-like small plates, featuring a host of rather non-French items. Things like hummus, babaganoush, smoked salmon and capers, and poached eggs and new-potatoes. No surprise, they offer a selection of quiches, tartines (sort of sandwich that's missing the top piece of bread for you folks that aren't French) and salads, all beautifully presented and executed.Le Pain Quotidien even occasionally offers rustic French dinner plates during the evening. Service, provided by a younger-than-usual staff of waiters, is up to snuff, but could be better. Ambiance is beyond good. They even have a website that is informative and compelling.Our review focuses on the Posadas location in Recoleta at the edge of Retiro, within a stone's throw of the city's most prestigious hotels. But, Le Pain Quotidien has more than a dozen locations throughout the Buenos Aires metro area. I've been to the locations in Recoleta Plaza and Palermo Soho. Execution and service seem to be commensurate.For coffee, breakfast, lunch, afternoon merienda, or dinner, Le Pain Quotidien is a smart choice.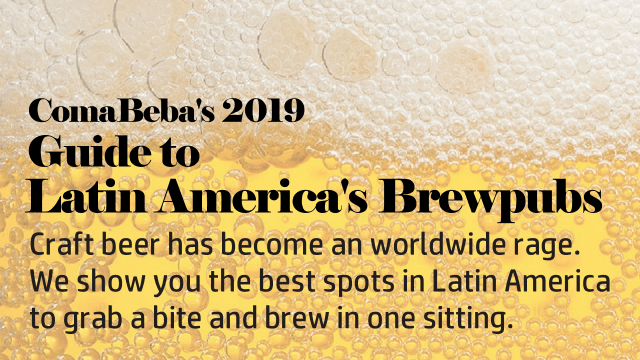 Click the restaurant name or image to read the review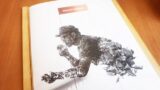 Bogotá – Buenos Aires
Neighborhoods: Buenos Aires, Recoleta
Service options: Table Service
Cuisine(s): Coffee - Bread - Pastries
Rating: 4.0 stars Cost: $$$ . Price: Cafe
---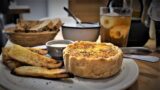 Le Moulin de la Fleur – Buenos Aires
Neighborhoods: Recoleta
Service options: Table Service, Take-out
Cuisine(s): Coffee - Bread - Pastries, French
Rating: 4.4 stars Cost: $$ . Price: Cafe, Casual Dining
---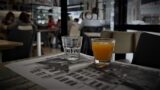 Chef Leon – Buenos Aires
Neighborhoods: Belgrano, Las Cañitas, Palermo
Service options: Table Service, Take-out
Cuisine(s): Coffee - Bread - Pastries
Rating: 4.0 stars Cost: $$$ . Price: Cafe, Casual Dining
---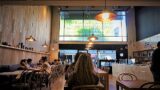 Ninina – Buenos Aires
Neighborhoods: Buenos Aires, Palermo Soho
Service options: Table Service, Take-out
Cuisine(s): Coffee - Bread - Pastries, Eclectic
Rating: 4.1 stars Cost: $$$ . Price: Cafe, Casual Dining
---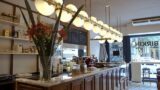 Birkin – Buenos Aires
Neighborhoods: Buenos Aires, Palermo, Palermo Hollywood
Service options: Table Service
Cuisine(s): Coffee - Bread - Pastries
Rating: 3.9 stars Cost: $$$ . Price: Cafe
---
Click the restaurant image to read the review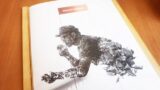 Bogotá – Buenos Aires
Neighborhoods: Buenos Aires, Recoleta
Service options: Table Service
Cuisine(s): Coffee - Bread - Pastries
Rating: 4.0 stars Cost: $$$ . Price: Cafe
---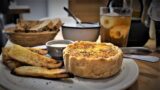 Le Moulin de la Fleur – Buenos Aires
Neighborhoods: Recoleta
Service options: Table Service, Take-out
Cuisine(s): Coffee - Bread - Pastries, French
Rating: 4.4 stars Cost: $$ . Price: Cafe, Casual Dining
---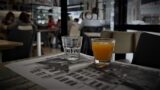 Chef Leon – Buenos Aires
Neighborhoods: Belgrano, Las Cañitas, Palermo
Service options: Table Service, Take-out
Cuisine(s): Coffee - Bread - Pastries
Rating: 4.0 stars Cost: $$$ . Price: Cafe, Casual Dining
---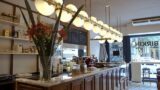 Birkin – Buenos Aires
Neighborhoods: Buenos Aires, Palermo, Palermo Hollywood
Service options: Table Service
Cuisine(s): Coffee - Bread - Pastries
Rating: 3.9 stars Cost: $$$ . Price: Cafe
---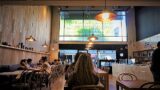 Ninina – Buenos Aires
Neighborhoods: Buenos Aires, Palermo Soho
Service options: Table Service, Take-out
Cuisine(s): Coffee - Bread - Pastries, Eclectic
Rating: 4.1 stars Cost: $$$ . Price: Cafe, Casual Dining
---