La Pecora Nera Grill
Recoleta
Ambience

90%

Service

90%

Food

95%

Creativity

90%

Value

80%

Logistics

70%
Restaurant Details
Restaurant Details
La Pecora Nera Grill
Locale: Recoleta
Address: Rodríguez Peña 1967
Telephone: +54 11 6091-2160
Restaurant Type: Steakhouse, Upscale Casual
Cuisine: Grilled Steaks
Service Type: Table Service
Price: $$$$
Menu items offered: Breads and Pastries, Coffee, Croissants, Grilled Steaks, Salads, Soups
Hours:
Sun-Sat: 12pm - 3:15pm, 8pm - 11:15pm, ,

Review Summary
La Pecora Nera Grill joins the elite group of Argentine steakhouses offering the highest-quality steaks in the city. Interesting side-dishes, attentive service and a classy décor make La Pecora Nera Grill one of the top steakhouses in Buenos Aires.

The full review for La Pecora Nera Grill
Review by: Ollie O Rating: 4.6 stars Review Date: 10/05/2018
La Pecora Nera Grill teaches us but another lesson that confirms that Buenos Aires is a steak-lover's paradise. What I love about this city and its better steakhouses, is that each one has a unique personality. I love going to a Capital Grill steakhouse as much as the next guy, but after you've been to one or two, it becomes a bit redundant, no matter how creatively they've attempted to make whatever location you've chosen unique.
But even though there are more steakhouses in Buenos Aires than there are McDonald's restaurants in San Diego, California, each one, at least at the top of the pack, has a different personality. At the top of cost continuum, you'll find a handful of restaurants that cater to those that will pay for the best, regardless of the cost. That means higher quality beef, more lavish surroundings, steak knives that double as works of art, and plenty of waiters clad in black vests and red bow ties. The famed Cabaña las Lilas, Le Grill and Piegari Carnes fall within this group with grilled steaks on the menu that will cost you twice the average in Buenos Aires, but which by international standards are still reasonably priced. With the opening of La Pecora Nera Grill in Recoleta, you can add another restaurant to that short list. La Pecora Nera Grill is the steakhouse sibling of nearby upscale restaurant, La Pecora Nera, which offers a well-executed menu that's an interesting mix of both French and Italian cuisine. That's a nice restaurant but it has a very staunch and formal personality. It's sort of a restaurant version of the Alvear Palace Hotel where you can easily fall asleep sitting in the lobby. Although retaining just a bit of that formality, the steakhouse manages to bring the ambiance into the 21st century with a sort-of sophisticated dude-ranch personality, like Cabaña las Lilas, and a tiny dash of classy contemporary flare, like Le Grille. With that mix it creates an ambiance that I think perhaps trumps the other restaurants in this class. Knives, forks, napkins and wine glasses were all high-quality. A wonderful, pleasing mix of music was bellowing in the background. It appears that the restaurant has yet to develop a dedicated website for the steakhouse and I could find nothing other than a phone number and address on the non-steakhouse website. The restaurant has yet to enroll with a third-party reservation system. I found no guidance on how to make a reservation on any online source I searched. And, of course, there is no posted menu with prices, since there's no website. Accordingly, we awarded a rather low logistics score. We'll monitor the logistics and update the review when that occurs. But, of course, you can view the menu here on our website. The dinner service garnered high marks. La Pecora Nera Grill must have a talented baker on staff or they're buying bread from a baker that has some skills. The bread was a crusty country loaf, steaming and soft like a pillow inside. Served with my personal favorite, creamy whipped butter, a rare find in Buenos Aires. Nothing's better than buttered bread, right? Since my first visit was within a week of the restaurant's opening, some of the more experienced waiters were still guiding and training some of the newer stallions in the herd. So, there was a small minor, awkward moment in the service. A young waiter nervously placed the bread and butter right in front of me as if it were an appetizer. A minor mishap, barely worth mentioning. Otherwise, the small army of waiters did an excellent job. In a restaurant that was approaching capacity they were easily picking up finished plates and delivering dishes in steady rhythm. They were very attentive by Buenos Aires standards. They were a bit short on personality, perhaps, but they still did an admirable job with the service. The quality of the beef was excellent, and my ribeye steak was cooked perfectly, with a ¾ centimeter exterior at about medium with a perfect sear, and a consistent rosy interior terminating into a paper-think line of deep pink in the center. A perfect medium-rare. My favorite part of the meal was the baked-potato (papa rellena) that accompanied the steak. The chef's gourmet chops came shining through. A melting creamy cheese supplemented with some bits of wild mushrooms and minced olives created a luscious side-dish, one of the best I've experienced in a city with more than its fair share of mundane sides. So now Recoleta and Retiro have three top-notch steakhouses. Fervor is the high-vibe choice. La Pecora Nera Grill is on the quieter, slightly more sophisticated end of the spectrum. Piegari Carnes lies somewhere in between. They are all similarly priced. I verified that during the same week. We show the menus that existed for all three in October of 2018 in the reviews. Which one is best for you? Why not do what I do. One on Tuesdays, a different one on Thursdays, and that third one on Saturday night. You can never eat too many steaks, unless, of course, you're a vegetarian, in which case, you likely aren't read this review.


Click the restaurant name or image to read the review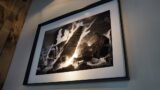 Duque – Buenos Aires
Neighborhoods: Buenos Aires, Palermo Hollywood
Service options: Table Service
Cuisine(s): Grilled Steaks
Rating: 4.7 stars Cost: $$$ . Price: Casual Dining, Steakhouse
---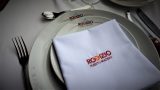 Rodízio – Buenos Aires
Neighborhoods: Recoleta
Service options: Table Service
Cuisine(s): Grilled Steaks
Rating: 4.4 stars Cost: $$$$ . Price: Casual Dining, Steakhouse
---
Click the restaurant image to read the review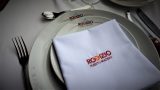 Rodízio – Buenos Aires
Neighborhoods: Recoleta
Service options: Table Service
Cuisine(s): Grilled Steaks
Rating: 4.4 stars Cost: $$$$ . Price: Casual Dining, Steakhouse
---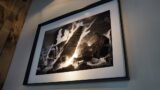 Duque – Buenos Aires
Neighborhoods: Buenos Aires, Palermo Hollywood
Service options: Table Service
Cuisine(s): Grilled Steaks
Rating: 4.7 stars Cost: $$$ . Price: Casual Dining, Steakhouse
---