La Pecora Nera
Buenos Aires, Recoleta
Ambience

90%

Service

95%

Food

90%

Creativity

85%

Value

85%

Logistics

95%
Restaurant Details
Restaurant Details
La Pecora Nera
Locale: Buenos Aires, Recoleta
Address: Ayacucho 1785
Telephone: +54 11 4804 2000
Restaurant Type: Formal Dining, Upscale Casual
Cuisine: French, Italian
Service Type: Table Service
Price: $$$$
Menu items offered: Braised Meat Dishes, Breads and Pastries, Cheesecake, Coffee, Grilled Steaks, Ice Cream, Pasta, Pizza, Rice - Risotto, Roasted Meat Dishes, Salads, Seafood, Tiramisu
Hours:
Sun-Fri: 12:30pm to 3:30pm & 7:30pm to 12am, Sat: 7:30pm to 12am,

Review Summary
La Pecora Nera offers a traditional menu with a mix of French and Italian dishes, most of which are well-executed, in a posh, almost formal ambience. First-class service. Reasonably priced. Even more reasonably priced at lunch.

The full review for La Pecora Nera
Review by: Ollie O Rating: 4.5 stars Review Date: 03/29/2018
When I visited La Pecora Nera in April of 2018, it had been almost four years since I had first visited and reviewed the restaurant. I had praised the restaurant and the chef after that first visit. At the time, I had proclaimed it was the best service I had experienced in Latin America. Since then I have visited more than a thousand restaurants and have since had the pleasure of experiencing some phenomenally good service at some world-class restaurants in Latin America. The service at Huaca Pucllana and the famed Astrid y Gastón in Lima come to mind.
But La Pecora Nera remains near the top of the list, and subsequent visits have done nothing to damper my enthusiasm about the waiters and waitresses at this restaurant. Service is steadfastly first-class. This is, perhaps, the most formal atmosphere of all restaurants in Buenos Aires. The restaurant is tastefully decorated with fine art and antiques, with white-tablecloths and embroidered napkins. It's a very elegant feel, but due to the small size of the dining area, it still has a comfortable and warm ambience. Although I have seen patrons wearing jeans at the lunch service, I'd personally feel a bit uncomfortable in jeans, which somehow seem out of place when the woman at the table next to you is wearing a 4-carat diamond. On my initial visit in 2015, I had ordered the Filetto di vitello alla Rossini, which despite the Italian name on the menu, is a classic French dish called Tournedos Rossini, a butterflied filet accompanied by a lavish helping of foie gras for which the Italian opera composer, Gioachino Rossini, in whose honor the dish was conceived by the famous French chef, Marie-Antoine Carême, had a penchant. I had noted that although the key component of the dish, the foie gras, was missing, the dish was nonetheless delicious and otherwise perfectly executed. La Pecora Nera garnered one of the highest ratings in the upscale dining category after that visit, but after a subsequent lunch where I had received a badly prepared risotto, I was left wondering whether the restaurant was worthy of such high marks. I returned again in September of 2018 to get some answers. On that visit I ordered a salad, the venison ravioli and a tiramisu for dessert. The salad, in a city where salads are notoriously bad, was delicious. It was a beautiful array of peppery wild greens, with some tiny croutons, goat cheese and seeds, lightly dressed in a slightly citric dressing. Excellent. The ravioli was interesting. The first couple of bites were a bit startling. Although the filling in the ravioli wasn't really gamey, the wild flavor of the venison was a bit strong, and when coupled with a wine sauce that was very acidic and hadn't been reduced to soften the impact, I was a bit startled by first couple of bites that were like a slap in the face. But by the time I was cutting into the third ravioli, my palate had acclimated to the acidity and strong flavors and I abruptly found myself loving the taste of the dish. On reviewing the description of the dish in the menu, it clearly indicated it was served in a wine broth, not a reduction. This was exactly what the chef had intended and accomplished. On a prior visit to La Pecora Nera I had ordered the tiramisu, which had been served deconstructed. I do not know whether the a la carte tiramisu is still served in that fashion, but the dessert on the lunch menu was strictly traditional. And delicious, I might add. The opportunity to score a three-course meal of this quality with a glass of Trapiche wine for a better than reasonable ARS$500 (US$12.50) is one you shouldn't miss. I note that unlike most mid-day menus at these high-restaurants, there are usually no more than two or three options in each course. But on the prix fixe lunch at La Pecora Nera there are six different appetizers and desserts on the menu, and eleven main-course items. So, you can return for lunch many times without ever repeating a course. We note further than the prices on the standard a la carte menu are not overly expensive. The average price of a main course is about ARS $360 (US$9). We're going to retain our high rating this restaurant with the following proviso … Don't order the risotto! We note that the menu hasn't changed much in four years. Chef Hanson apparently had a grandad that constantly was preaching, "If it ain't broke, don't fix it!"


Click the restaurant name or image to read the review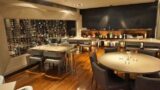 Chila – Buenos Aires
Neighborhoods: Buenos Aires, Puerto Madero
Service options: Table Service
Cuisine(s): Eclectic Gourmet
Rating: 4.6 stars Cost: $$$$$ . Price: Formal Dining, Upscale Casual
---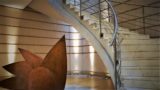 Duhau Restaurante y Vinoteca – Buenos Aires
Neighborhoods: Recoleta
Service options: Table Service
Cuisine(s): Gourmet Cuisine
Rating: 4.6 stars Cost: $$$$$ . Price: Upscale Casual
---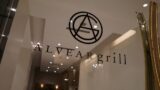 Alvear Grill – Buenos Aires
Neighborhoods: Recoleta
Service options: Table Service
Cuisine(s): Grilled Steaks
Rating: 4.4 stars Cost: $$$$$ . Price: Upscale Casual
---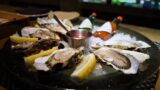 Crizia – Buenos Aires
Neighborhoods: Buenos Aires, Palermo Soho
Service options: Table Service
Cuisine(s): Eclectic Gourmet
Rating: 4.4 stars Cost: $$$$ . Price: Formal Dining, Upscale Casual
---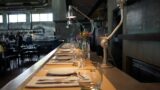 Sucre – Buenos Aires
Neighborhoods: Belgrano
Service options: Table Service
Cuisine(s): Argentine, Eclectic Gourmet
Rating: 4.3 stars Cost: $$$$ . Price: Upscale Casual
---
Click the restaurant image to read the review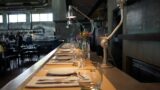 Sucre – Buenos Aires
Neighborhoods: Belgrano
Service options: Table Service
Cuisine(s): Argentine, Eclectic Gourmet
Rating: 4.3 stars Cost: $$$$ . Price: Upscale Casual
---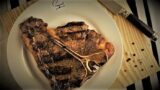 Piegari Carnes – Buenos Aires
Neighborhoods: Buenos Aires, Retiro
Service options: Table Service
Cuisine(s): Grilled Steaks
Rating: 4.0 stars Cost: $$$$$ . Price: Steakhouse, Upscale Casual
---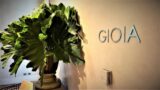 Gioia – Buenos Aires
Neighborhoods: Recoleta
Service options: Table Service
Cuisine(s): Gourmet Cuisine
Rating: 4.6 stars Cost: $$$$$ . Price: Upscale Casual
---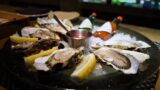 Crizia – Buenos Aires
Neighborhoods: Buenos Aires, Palermo Soho
Service options: Table Service
Cuisine(s): Eclectic Gourmet
Rating: 4.4 stars Cost: $$$$ . Price: Formal Dining, Upscale Casual
---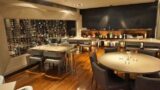 Chila – Buenos Aires
Neighborhoods: Buenos Aires, Puerto Madero
Service options: Table Service
Cuisine(s): Eclectic Gourmet
Rating: 4.6 stars Cost: $$$$$ . Price: Formal Dining, Upscale Casual
---