La Panadería de Pablo
Olivos
Ambience

90%

Service

85%

Food

90%

Creativity

90%

Value

85%
Restaurant Details
Restaurant Details
La Panadería de Pablo
Locale: Olivos
Address: Corrientes 421
Telephone: +54 11 3583-0439
Restaurant Type: Casual Dining
Cuisine: Eclectic
Service Type: Table Service
Price: $$$
Menu items offered: Braised Meat Dishes, Breads and Pastries, Carrot Cake, Cheesecake, Coffee, Croissants, Egg Breakfast Dishes, Eggs Benedict, Empanadas, French toast, Grilled Steaks, Hamburgers, Ice Cream, Molten Chocolate Lava Cake, Pasta, Pizza, Rice - Risotto, Roasted Meat Dishes, Salads, Sandwiches, Scrambled Eggs, Seafood, Smoked Meat Dishes, Soups, Tiramisu
Hours:
Mon-Thu: 10am - 12am, Fri-Sat: 10am - 1am, Sun: 10am - 7pm

Review Summary
La Panadería de Pablo has a comfortable but elegant décor with a friendly and attentive staff of young waiters. The menu is creative, using unique spices and herbs, and some good cooking techniques, to make what would typically be an ordinary dish, like that pork shoulder, into a gourmet-quality dish. Despite minor lapses of execution, still one of the best casual dining restaurants in Buenos Aires.

The full review for La Panadería de Pablo
Review by: Ollie O Rating: 4.4 stars Review Date: 09/09/2018
La Panaderia de Pablo is the restaurant conceived and owned, at least in part, by celebrity baker cum chef, Pablo Massey. About three years ago Chef Massey opened a restaurant in Monserrat near the Casa Rosado. I went there on several occasions as they served eggs for breakfast, which was a bit rare at that time.
Within a year of opening, that location was kaput, and Massey had opened in a new location in Olivos. Our site wasn't really covering Zona Norte at the time so we withdrew the review and went about our business, harboring a curiosity as to what the new location was like.
As part of our gradual addition of content in Zona Norte in Buenos Aires in late-2018, I paid a visit to La Panderia de Pablo in the Olivos location.
This restaurant was not even remotely similar to the location in San Telmo.
La Panaderia de Pablo in Olivos is sleek and sophisticated. It's got a great location on Libertador, a short block from the train station, with underground parking in a new building full of restaurant tenants.
The restaurant is one large room that's been professionally designed and decorated in impressive fashion. It's another one of those restaurants that rides the line between casual and upscale casual, easily fitting into both genres.
The indoor dining area easily seats 125 diners and another 50 or so can sit out on the open-air terrace in front of the restaurant which has faux sheepskin seat-back covers and wool blankets strewn about. And there are propane heaters that really work for those chilly evenings in Buenos Aires.
As with most every casual restaurant we've seen that has opened in the past year or two, the waiters wear denim aprons. They've been well trained and offer better than adequate, yet not flawless service.
The restaurant is open for breakfast, lunch and dinner. I'll offer thoughts about each meal service separately.
Breakfast
There's good news, but not great news, for egg-lovers. Le Panadería de Pablo offers a limited breakfast menu, Monday through Friday, with the usual croissants and muffins and yogurt and crunchy-granola for those that believe that those two things are healthy. But for the egg-lovers, they offer the Americano, which includes scrambled eggs. I asked if I could have those eggs fried or poached and was told by the waitress that wasn't possible. I'll make a formal plea soon since it seems to me that if a cook can scramble an egg, he should be able to boil one, right?
Lunch and Dinner
There's a standard lunch and dinner menu which offers a variety of Italian oriented appetizers and main course dishes, including about six pasta dishes, plus a ribeye and skirt steak grilled in their Josper oven. There's a salmon dish and the catch of the day. Also, chicken and BBQ ribs, also smoked in that multi-function Josper oven. Then there's a "milanesa made for Fred Flintstone" that 500 grams, bone-in, that costs a whopping ARS$740 (about US$20).
The restaurant also offers a few sandwiches and a cheeseburger. I tried the Club Sandwich. Not the absolute best club sandwich I've ever tasted, but still a better than acceptable sandwich.
The burger is impressive looking, but Massey makes the typical chef mistake. Chefs typically make horrible burgers by using gourmet ingredients and a more expensive cut of meat like tenderloin or ribeye, believing that the result will be a better burger. Instead, they just screw up what's already hard to improve on.
This burger had fantastic components. A beautiful bun topped with black poppy seeds that had been charred in the oven, fresh ingredients, a delicious creamy dressing, and a high-quality cheese (a rarity in Buenos Aires restaurants) melted over the top of the burger. The problem? The beef patty. It was way short of the juicy fat that makes a burger so darn good and was ground and pressed in a fashion that made it a bit rubbery in texture. It was more like a steak sandwich than a burger. It was good. Better than acceptable. But nowhere close to being in the top 10, or even top 15 burgers in the city.
My dining companion and I agreed that the crisp, roasted potatoes, accompanying the burger, apparently smoked in that Josper oven, were among the best we've tasted in the city. That smoking and the crisp exterior were really delicious.
I also tried a pasta dish. The salmon tortellini in an herb emulsion. It was good, but the pasta filling was just a bit dry. It needed more cream, fat or mayonnaise, possibly. And the sauce was a bit bland. Perhaps just a bad menu choice on my part. I'll try one of the other options soon and update the review. Still, this was better pasta than at 90% of the restaurants in the city.
Weekday Three-Course Lunch Menu
Weekdays during the lunch hour, from 12:30 up to 4 pm, La Panadería de Pablo offers a fixed-price three-course menu for ARS$360 (about US$9.50) in addition to the "a la carte" items.
At the time of this review, the appetizer was either eggplant parmigiana, a soup, or their quinoa salad. I ordered the salad, which on the lunch menu is a slightly smaller portion of the same salad on their a la carte menu. But that's plenty as part of three-course meal. It was delicious. It tasted as good as it looks in the slideshow.
The main course choices were fettuccini with a pomodoro sauce and mushrooms, a rip-cap roast, or a pork teriyaki and rice stir-fry. On the latest visit I ordered the beef dish, which had been 86'd and was offered the braised pork shoulder from the main menu as an alternative. It was fabulous. Perfectly cooked and moist. It was so tender it was falling apart. It was covered in a port wine reduction with flavorful seeds and micro-herbs crowning a sweet and velvety puree of sweet potatoes. Yummy!
On that prix fixe menu, they offer two desserts that are both slightly smaller portions than their standard desserts. One is a scoop of dulce de leche ice cream sitting on a peanut butter cookie. The other a small, thin brownie, topped with nuts and ice cream of fresh berries.
I ordered the peanut butter cookie dessert. The cookie that was served was as hard as a rock. Literally inedible and crumbling. Someone added a bit too much baking powder to that batch. Like about three times too much!
I pointed out the faux pas to the waiter and was offered the brownie as the replacement. It was very good, and the ice cream was delicious, but not quite as good as the chocolate "némesis" with fresh fruit on the standard menu I'd tried a few days earlier. Check out the image in the slider of that one too. Yum!
Brunch On Saturdays and Sundays, the restaurant offers a special Brunch menu.
It's basically a morph of the lunch and breakfast menu, without the pizza, with some egg dishes added.
I suppose Saturday and Sunday are the days that the cooks that know how to boil eggs are in kitchen. Apparently, they weren't taught to make English muffins though, which of course, is a required ingredient in Eggs Benedict. But the eggs were poached and there was a delicious hollandaise sauce with some crisp American-style bacon, in lieu of the customary ingredient, Canadian bacon (or back-bacon if you happen to be Canadian).
I see they also have a breakfast skillet, full of eggs and potatoes and veggies that looked interesting on the Brunch menu. I'll have to give that one a try soon and I'll update the review.
Conclusion
So, after the Eggs Benedict (that isn't really Eggs Benedict), a club sandwich, a cheeseburger, a three-course meal, a pasta dish and chocolate cake, what was the final verdict?
Let's see if I have the ability to say it all in one paragraph.
La Panadería de Pablo has a comfortable but elegant décor with a friendly and attentive staff of young waiters. They aren't flawless, but they're much better than at most similar restaurants. The menu is creative, using unique spices and herbs, and some good cooking techniques, to make what would typically be an ordinary dish, like that pork shoulder, into a gourmet-quality dish. But the minor lapses of execution keep this restaurant from achieving its full potential in this lovely ambience. But even with these minor lapses, La Panadería de Pablo is still one of the best casual dining options in the big city, and a hands-down favorite for a top-5 position in Zona Norte.


Click the restaurant name or image to read the review
13 Fronteras – Buenos Aires
Neighborhoods: San Telmo
Service options: Table Service
Cuisine(s): Eclectic Gourmet
Rating: 4.5 stars Cost: $$$ . Price: Casual Dining
---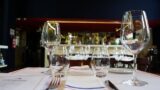 Aldo's – Buenos Aires
Neighborhoods: Palermo, San Telmo
Service options: Table Service
Cuisine(s): Eclectic Gourmet
Rating: 4.5 stars Cost: $$$ . Price: Upscale Casual
---
Vico Wine Bar – Buenos Aires
Neighborhoods: Palermo Soho
Service options: Table Service
Cuisine(s): Eclectic Gourmet
Rating: 4.6 stars Cost: $$$$ . Price: Casual Dining
---
Proper – Buenos Aires
Neighborhoods: Palermo
Service options: Table Service
Cuisine(s): Eclectic
Rating: 3.8 stars Cost: $$$ . Price: Casual Dining
---
Bacán – Buenos Aires
Neighborhoods: Barracas, San Telmo
Service options: Table Service
Cuisine(s): Eclectic Gourmet
Rating: 4.5 stars Cost: $$$ . Price: Casual Dining
---
Click the restaurant image to read the review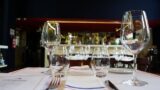 Aldo's – Buenos Aires
Neighborhoods: Palermo, San Telmo
Service options: Table Service
Cuisine(s): Eclectic Gourmet
Rating: 4.5 stars Cost: $$$ . Price: Upscale Casual
---
13 Fronteras – Buenos Aires
Neighborhoods: San Telmo
Service options: Table Service
Cuisine(s): Eclectic Gourmet
Rating: 4.5 stars Cost: $$$ . Price: Casual Dining
---
Proper – Buenos Aires
Neighborhoods: Palermo
Service options: Table Service
Cuisine(s): Eclectic
Rating: 3.8 stars Cost: $$$ . Price: Casual Dining
---
Bacán – Buenos Aires
Neighborhoods: Barracas, San Telmo
Service options: Table Service
Cuisine(s): Eclectic Gourmet
Rating: 4.5 stars Cost: $$$ . Price: Casual Dining
---
Vico Wine Bar – Buenos Aires
Neighborhoods: Palermo Soho
Service options: Table Service
Cuisine(s): Eclectic Gourmet
Rating: 4.6 stars Cost: $$$$ . Price: Casual Dining
---