Ambience

85%

Service

90%

Food

90%

Creativity

90%

Value

85%

Logistics

%
Restaurant Details
Restaurant Details
Inmigrante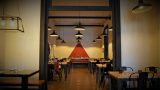 Locale: Palermo Soho
Address: José Antonio Cabrera 466
Telephone: +54 11 2083-2220
Restaurant Type: Casual Dining
Cuisine: Eclectic Gourmet
Service Type: Table Service
Price: $$$
Menu items offered: Braised Meat Dishes, Breads and Pastries, Charcuterie, Coffee, Grilled Steaks, Ice Cream, Pasta, Roasted Meat Dishes, Salads, Seafood, Soups
Hours:
Unposted, ,

Review Summary
Inmigrante offers a unique, well-executed menu, with a Mediterranean personality, approaching gourmet status, at casual dining prices. Well worth a visit.

The full review for Inmigrante
Review by: Ollie O Rating: 4.5 stars Review Date: 10/05/2018
Inmigrante is one of a handful of restaurants in Buenos Aires that we describe as the Casual Gourmet Restaurants. In this genre of restaurants the ambiance is ultra-casual, they are often started on a shoestring by the chef or chefs working in the kitchen, and they offer gourmet quality cuisine, typically at prices significantly lower than traditional gourmet restaurants.
We've recently reviewed several restaurants that fall into this genre. 13 Fronteras, Lincoln Kitchen, Aramburu-BIS, Bacán and Freud & Fahler's Nueva Casa, all have this modus operendi. The style of menus and cuisine, the ambiance and service were very similar at each restaurant.
Service, by young waiters, casually clad in jeans and aprons, although not flawless, was better than acceptable. The restaurant was moderately busy on the day of my visit for lunch, yet there were no annoying delays or mishaps. It was a pleasant ride.
The presence of gnocchi, pasta and polenta dishes on the main-course menu confirms that although Inmigrante's cuisine doesn't fall squarely into any ethnic category, it definitely possesses a Mediterranean personality.
Execution of both the appetizer and main-course dishes were spot-on. For dessert, I ordered the classic Latin American ice cream dish, the Don Carlos. Vanilla ice cream laced with some whiskey. This dessert is not an easy one to get right. Too much whiskey at you'll be puckering from the pungent kick. Too little and it loses that punch that wakes it up. The ratio of whiskey to ice cream was perfect in this dessert, and it was sprinkled with some crunchy chunks of praline candy that gave it an interesting texture.
The menu items are priced right in the middle of pack among those Casual Gourmet restaurants described above. Thus it garnered a slightly higher value score than both BIS and Freud & Fahler, but lower than 13 Fronteras and Lincoln Kitchen.
Pleasant ambiance. Unique menu. Well-executed. Friendly and efficient service. It all adds up to respectable overall rating of 90%, making Inmigrante well worth a visit.


Click the restaurant name or image to read the review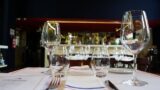 Aldo's – Buenos Aires
Neighborhoods: Palermo, San Telmo
Service options: Table Service
Cuisine(s): Eclectic Gourmet
Rating: 4.5 stars Cost: $$$ . Price: Upscale Casual
---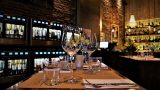 Vico Wine Bar – Buenos Aires
Neighborhoods: Palermo Soho
Service options: Table Service
Cuisine(s): Eclectic Gourmet
Rating: 4.6 stars Cost: $$$$ . Price: Casual Dining
---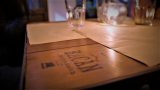 Bacán – Buenos Aires
Neighborhoods: Barracas, San Telmo
Service options: Table Service
Cuisine(s): Eclectic Gourmet
Rating: 4.5 stars Cost: $$$ . Price: Casual Dining
---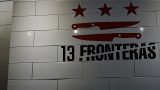 13 Fronteras – Buenos Aires
Neighborhoods: San Telmo
Service options: Table Service
Cuisine(s): Eclectic Gourmet
Rating: 4.5 stars Cost: $$$ . Price: Casual Dining
---
Proper – Buenos Aires
Neighborhoods: Palermo
Service options: Table Service
Cuisine(s): Eclectic
Rating: 3.8 stars Cost: $$$ . Price: Casual Dining
---
Click the restaurant image to read the review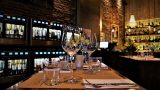 Vico Wine Bar – Buenos Aires
Neighborhoods: Palermo Soho
Service options: Table Service
Cuisine(s): Eclectic Gourmet
Rating: 4.6 stars Cost: $$$$ . Price: Casual Dining
---
La Panadería de Pablo – Buenos Aires
Neighborhoods: Olivos
Service options: Table Service
Cuisine(s): Eclectic
Rating: 4.4 stars Cost: $$$ . Price: Casual Dining
---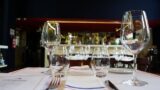 Aldo's – Buenos Aires
Neighborhoods: Palermo, San Telmo
Service options: Table Service
Cuisine(s): Eclectic Gourmet
Rating: 4.5 stars Cost: $$$ . Price: Upscale Casual
---
Proper – Buenos Aires
Neighborhoods: Palermo
Service options: Table Service
Cuisine(s): Eclectic
Rating: 3.8 stars Cost: $$$ . Price: Casual Dining
---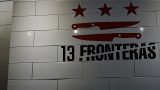 13 Fronteras – Buenos Aires
Neighborhoods: San Telmo
Service options: Table Service
Cuisine(s): Eclectic Gourmet
Rating: 4.5 stars Cost: $$$ . Price: Casual Dining
---