Import Coffee Company
Buenos Aires, Downtown - Microcentro, Retiro
Ambience

90%

Service

80%

Food

75%

Creativity

75%

Value

70%
Restaurant Details
Restaurant Details
Import Coffee Company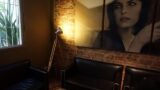 Locale: Buenos Aires, Downtown - Microcentro, Retiro
Address: Libertad 1150
Telephone: +54 11 4811-7764
Restaurant Type: Cafe
Cuisine: Coffee - Bread - Pastries
Service Type: Table Service
Price: $$$
Menu items offered: Breads and Pastries, Coffee, Espresso, Quiche, Salads, Sandwiches
Hours:
Mon-Fri: 8am to 9pm, Sat: 9am to 6pm, Sun: Closed

Review Summary
Import Coffee Company has a trendy, loft-like décor. Exposed brick walls. Nicely decorated. They only sell Italian Illy espresso. Limited food options but pleasant place to spend some time sipping coffee.

The full review for Import Coffee Company
Review by: Ollie O Rating: 3.9 stars Review Date: 10/07/2016
Just a block away from that Coffee Town cafe that recently opened, across the street from one of our favorite Gastropubs in Buenos Aires, Gran Bar Danzon, lies the trendy little cafe, Import Coffee Company.
Not that two specialty coffee shops within a block of each other would be a problem in a place like Buenos Aires but we can state confidently that these two coffee shacks have totally different personalities. So if you're among those that think variety is the spice of life, this two block span on Libertad has got you covered.
Coffee Town, a block away, has a cute, pastel décor. It looks a bit like the showroom in the kid's furniture section at an Ikea. And over at Coffee Town they specialize in exotic beans from Timbuktu to Java. They have all the modern, funky drip machines available too.
Coffee Town is, on the other hand, old-school with a new-school makeover. Nothing here but the same ole coffee they've been drinking in Buenos Aires for several decades. That's right, only one coffee and only one way of making it. If you're one of those Porteños that suffers from the delusion that you're Italian and refuses to drink coffee roasted anywhere but Italy, the coffee at Import Coffee Company will suit you just fine. That's the way they do it at ICC.
But if you're expecting the same ole boring décor that every corner café seems to have in Buenos Aires, you're out of luck. Strictly trendy, industrial, loft-style décor here at ICC.
It doesn't seem to keep the blue-haired ladies from sauntering in for a cup. The place is packed with them. They're all discussing how the grand-kids are having to buy new uniforms because the local parochial school decided to upgrade them. You know, plaid skirts are now paisley.
I like the big communal tables and the lounging sofas and easy chairs in the back.
There's something for everyone (except those that want a Guatemalan / Ethiopian sourced coffee) at Import Coffee Company. Not everyone is Italian and not everyone likes Illy coffee. So for the coffee quality rating we scored them down slightly for lack of diversity, as we always do. If Illy is your preferred coffee, ignore that part of the rating. The accompaniments sort of lacked diversity as well. Yes, they have alfajores and medialunas. But if you want a ginger infused blondie, you're out of luck.
Import Coffee Company? Truth is, I think the graphic artist just made a big mistake. I think the original plan was to call the place Italian Coffee Company.


Click the restaurant name or image to read the review
No items found
Click the restaurant image to read the review
No items found