Ambience

90%

Service

85%

Food

85%

Creativity

85%

Value

80%
Restaurant Details
Restaurant Details
Grappa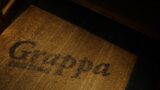 Locale: Palermo Hollywood
Address: El Salvador 5872
Telephone: +54 11 4899-2577
Restaurant Type: Casual Dining, Pizzeria
Cuisine: Italian, Pizza
Service Type: Table Service
Price: $$$$
Menu items offered: Breads and Pastries, Carpaccios - Tartares, Charcuterie, Coffee, Desserts, Espresso, Grilled Steaks, Pasta, Pizza
Hours:
Mon-Wed: 12pm to 12am, Thu-Sun: 12pm to 2am,

Review Summary
Grappa is a stylish, upscale Italian trattoria in Palermo Hollywood. We like the pizza. And the imported Grappa!

The full review for Grappa
Review by: Ollie O Rating: 4.3 stars Review Date: 03/11/2017
Grappa is Italy's most notable form of brandy, produced from leftover skins and seeds, after the production of wine. It some regions of Italy, it is perhaps, more popular than the wine from which it is produced as a byproduct.
It should be no surprise that a restaurant and bar named Grappa Cantina has a distinctly Italian personality. It's sort of a sophisticated trattoria. The décor is traditional. Wood paneling. A long, wood bar, matching the paneling in the restaurant, runs along the back wall where the bartender is more than willing to pour you a swig or two of that Grappa brandy.The waiters and waitresses are not the stuffy vested variety you'd find in the more traditional parillas in the city. Nor are they the young t-shirt clad variety you'd find in most of the restaurants in this part of town. They lie somewhere in between. Young, uniformly dressed. Clean cut and friendly. They match the personality of this slightly sophisticated restaurant. We've always received good, but not perfect service, especially when the restaurant is full of patrons.The affluent patrons that make their way into the restaurant, men in cashmere sweaters and women in expensive lace dresses, are oddly out of place in Palermo Hollywood, as is the Cantina. It would seem appropriately placed among the blue-blood establishments in La Recova in Retiro.The menu is not so sophisticated. They have a hodge-podge of typical Argentine appetizers and main dishes. Mostly pasta. We've had mixed success with appetizers. The pasta is nothing more than average. But the majority of the patrons are there for a sole reason, to enjoy the pizza.The pizza is served on a long flat wooden platter. It has a thin crust. Thinner and crisper I would say than the typical pizza in Buenos Aires. And its adorned with lots of fresh and high-quality ingredients.The pizza won't be winning any designation for being authentic Neapolitan. But that doesn't mean it's not a better pizza than those that do. It's just the right ratio of topping to dough. It's very, very good. So good, in fact, that it ranks right behind Cosi Mi Piaci as Ollio O's favorite pizza in Buenos Aires.So, if you want something that your grandmother in Naples would have eaten at the local pizzeria, you'll have to visit nearby Siamo nel Forno or Central de Pizza in nearby La Cañitas. But if you want the best pizza in that part of town we'd direct you Grappa Cantina. But be forewarned, order other menu items at your own risk. We come to Grappa for the pizza.


Click the restaurant name or image to read the review
No items found
Click the restaurant image to read the review
No items found