Ambience

90%

Service

95%

Food

95%

Creativity

90%

Value

80%

Logistics

90%
Restaurant Details
Gioia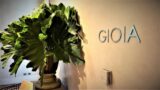 Locale: Recoleta
Address: Posadas 1350
Telephone: +54 11 5171-1330
Restaurant Type: Upscale Casual
Cuisine: Gourmet Cuisine
Service Type: Table Service
Price: $$$$$
Menu items offered: Braised Meat Dishes, Breads and Pastries, Charcuterie, Coffee, Croissants, Egg Breakfast Dishes, Eggs Benedict, Espresso, French toast, Grilled Steaks, Omelettes, Pancakes - Griddlecakes, Pasta, Rice - Risotto, Roasted Meat Dishes, Salads, Scrambled Eggs, Seafood, Soft-boiled Eggs, Soups, Waffles
Hours:
Sun-Sat: 6:30am - 12am, ,

Review Summary
At Gioia, one of three world-class restaurants in the Hyatt – Palacio Duhau hotel, delivers service and food that connoisseurs will appreciate. Top-notch from entry to exit.

There are many first-class hotels in Buenos Aires. There's the granddaddy of old brass and marble … the Alvear Palace. There's the Four Seasons for those wanting something bit more into the 21st century. But for my money, the Palacio Duhau is the crème de la crème. This hotel property consists of a relatively modern hotel tower on Posadas, connected by a huge intervening garden to a magnificent stately mansion, facing Avenida Alvear. I like the way that Hyatt has adapted the mansion for the hotel common areas and retained a bit of the original "this was a home, not a hotel" personality.
That personality finds its way into the hotel's three restaurants, Gioia, located in the more contemporary tower, the Piano Noble, located in one of the salons of the old mansion, and the Restaurant Duhau, also located in the stately old mansion. Although Gioia isn't located in the mansion, it still has plenty of charm, and with expansive two-story windows overlooking that impressive lawn and garden, and the mansion behind it, the view is arguably better from this restaurant than from the other two. Gioia serves three meals a day plus afternoon tea and snacks and it's the hotel's location for Sunday Brunch. The breakfast menus at Gioia and Piano Noble are identical. You have a choice of three multi-course breakfasts or ordering items a la carte. The a la carte menu includes waffles, pancakes or French toast, eggs, scrambled, fried, poached or soft-boiled, omelets and Eggs Benedict or Eggs Florentine. You can read my review for breakfast at Piano Noble here. I presume the service and execution of the identical menu would be similar at both restaurants. For lunch, Gioia offers several options. Two include a salad and antipasto buffet. You can either elect to have the buffet only or the buffet plus your choice of any appetizer or main-course dish. A non-alcoholic beverage is included for the price indicated on our posted menu. There is also an option for your choice of appetizer, main-course dish, dessert and beverage. Tip: Unless you're ordering the pricier items on the menu, ordering a la carte will likely result in a lower bottom line when the check arrives. It's a unique menu. The pasta dishes look especially interesting, showing some rare creativity with ingredients. There's a buckwheat gnocchi with a cinnamon seafood sauce with crispy salmon skin. And fried duck tortellini pasta with yogurt, lemongrass and thyme oil. Those two are definitely breaking new ground in Buenos Aires. The menu is slightly pricier than similar restaurants but is in line with the prices are other large 4- and 5-star hotels. The dinner menu is substantially the same as the a la carte portion of the lunch menu. I was in a mood for steak, so I ordered the tenderloin with pearl onions on recent mid-day visit. It was a high-quality cut of beef, better than you'd get at 95% of the city's steakhouses. And it was perfectly cooked. Service is second to none in Buenos Aires. Young, elegantly attired hosts, hostesses, waiters and waitresses are friendly and attentive. At a minimum, they all speak both Spanish and conversational English. I love the service and the ambiance in all the restaurants and bars in this hotel. For lunch or dinner in a luxurious atmosphere with superior service, Gioia is an excellent choice.


Click the restaurant name or image to read the review
La Pecora Nera – Buenos Aires
Neighborhoods: Buenos Aires, Recoleta
Service options: Table Service
Cuisine(s): French, Italian
Rating: 4.5 stars Cost: $$$$ . Price: Formal Dining, Upscale Casual
---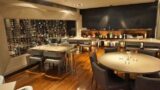 Chila – Buenos Aires
Neighborhoods: Buenos Aires, Puerto Madero
Service options: Table Service
Cuisine(s): Eclectic Gourmet
Rating: 4.6 stars Cost: $$$$$ . Price: Formal Dining, Upscale Casual
---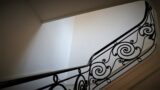 Casa Cavia – Buenos Aires
Neighborhoods: Palermo
Service options: Table Service
Cuisine(s): Eclectic Gourmet
Rating: 4.7 stars Cost: $$$$ . Price: Upscale Casual
---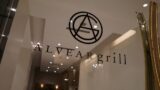 Alvear Grill – Buenos Aires
Neighborhoods: Recoleta
Service options: Table Service
Cuisine(s): Grilled Steaks
Rating: 4.4 stars Cost: $$$$$ . Price: Upscale Casual
---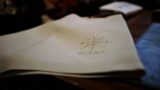 Elena – Buenos Aires
Neighborhoods: Buenos Aires, Retiro
Service options: Table Service
Cuisine(s): Grilled Steaks
Rating: 4.0 stars Cost: $$$$ . Price: Upscale Casual
---
Click the restaurant image to read the review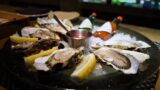 Crizia – Buenos Aires
Neighborhoods: Buenos Aires, Palermo Soho
Service options: Table Service
Cuisine(s): Eclectic Gourmet
Rating: 4.4 stars Cost: $$$$ . Price: Formal Dining, Upscale Casual
---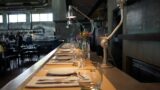 Sucre – Buenos Aires
Neighborhoods: Belgrano
Service options: Table Service
Cuisine(s): Argentine, Eclectic Gourmet
Rating: 4.3 stars Cost: $$$$ . Price: Upscale Casual
---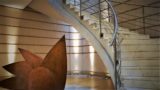 Duhau Restaurante y Vinoteca – Buenos Aires
Neighborhoods: Recoleta
Service options: Table Service
Cuisine(s): Gourmet Cuisine
Rating: 4.6 stars Cost: $$$$$ . Price: Upscale Casual
---
La Pecora Nera – Buenos Aires
Neighborhoods: Buenos Aires, Recoleta
Service options: Table Service
Cuisine(s): French, Italian
Rating: 4.5 stars Cost: $$$$ . Price: Formal Dining, Upscale Casual
---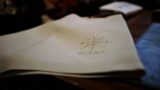 Elena – Buenos Aires
Neighborhoods: Buenos Aires, Retiro
Service options: Table Service
Cuisine(s): Grilled Steaks
Rating: 4.0 stars Cost: $$$$ . Price: Upscale Casual
---