FIFI Almacen
Buenos Aires, Palermo Soho
Ambience

80%

Service

80%

Food

85%

Creativity

85%

Value

85%
Restaurant Details
Restaurant Details
FIFI Almacen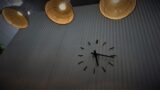 Locale: Buenos Aires, Palermo Soho
Address: Gorriti 4812
Telephone: +54 11 2072-4295
Restaurant Type: Casual Dining
Cuisine: Eclectic
Service Type: Table Service, Take-out
Price: $$$
Menu items offered: Breads and Pastries, Coffee, Desserts, Espresso, Hamburgers, Ice Cream, Salads, Sandwiches, Tacos, Tapas - Finger Foods - Snacks, Wraps - Shawarma
Hours:
Sun-Sat: 12pm to 8pm, ,

Review Summary
Great non-Argentine menu (arepas and tacos on the same menu), well-executed in a comfortable casual setting with better than average service and reasonable prices.

The full review for FIFI Almacen
Review by: Ollie O Rating: 4.1 stars Review Date: 03/14/2017
FIFI Almacen is located just a block away fro>m the highly popular Ninina Bakery, which has received praise from us for their excellent breakfast and lunch offerings. It's similar in many ways to Ninina, offering fresh ingredients in menu offerings that break the restrictive bounds of traditional cuisine in Buenos Aires.
Décor is sort of a cross between industrial minimalist and contemporary barn. Whatever it is, it's pleasant. The place typically is near capacity at lunch, afternoon and in the early evenings with a nice buzz. Service from young apron adorned waitresses is usually competent and amiable. In addition to an array of unique salad and sandwich combinations, there are also wraps, burgers, arepas and tacos. Those last two officially put the menu somewhere between unique and odd (in a good way).The sandwiches and tacos tasted as good as they look. And that New York salad was one of the best we've seen in Buenos Aires. The cheesecake and coffee were first-rate too. This is a great menu, well-executed, in a comfortable atmosphere. One of the best casual dining options in Buenos Aires.


Click the restaurant name or image to read the review
No items found
Click the restaurant image to read the review
No items found