El Quinto
Belgrano, Palermo, Palermo Hollywood
Ambience

90%

Service

85%

Food

85%

Creativity

95%

Value

95%
Restaurant Details
El Quinto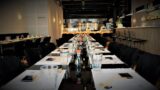 Locale: Belgrano, Palermo, Palermo Hollywood
Address: Costa Rica 6012
Telephone: +54 11 2146 0022
Restaurant Type: Casual Dining
Cuisine: Chinese, Indian, Japanese, Philippine, Southeast Asian, Thai, Vietnamese
Service Type: Table Service
Price: $$$
Menu items offered: Bao, Ceviche - Aquachile, Coffee, Crème brûlée, Curry, Dumplings (Jiaozi - Gyozas), Fried Egg Rolls, Grilled Steaks, Pad Thai, Pho, Rice - Risotto, Salads, Seafood, Soups, Spring Rolls, Sushi
Hours:
Mon-Sat: 12pm - 10pm, Sun: Closed,

Review Summary
El Quinto offers a sleek, modern décor and a menu that hops around Asia, more than a Japanese flight attendant. Another wonderful addition to the new group of restaurants paying homage to some of the world's best cuisines.

The full review for El Quinto
Review by: Ollie O Rating: 4.5 stars Review Date: 10/05/2018
El Quinto, whose name pays homage to the fifth sense of taste, "umami", offers an assortment of popular dishes from a variety of Asian cuisines.
The finger foods include pork, veggie or crispy fried chicken in Chinese steamed-buns, some crispy panko fried shrimp, and Asian-style chicken wings. Or start your meal with Vietnamese spring rolls, a Philippine ceviche, or some steamed Chinese dumplings. No need to go puddle jumping in Asia to get an assortment of foods from the Orient. The main-course offerings are just as diverse. Japanese yakitoris (brochettes of marinated chicken), ramen, pad thai, a stir-fry and a Thai curry dish are just a few of the options available on the diverse menu. Just looking for some sushi? They've got you covered with a nice assortment of rolls and sashimi. Prices for sushi are similar to the Japanese restaurant chain, Dashi, and slightly lower than Sushi Club. Although similar in some respects to Dashi, the menu at El Quinto is slightly more interesting in that it offers classics from about six different Asian cuisines. Even the desserts are unique and interesting. A green tea cheesecake and an exotic Indian Chai crème brûlée are on the menu. These aren't authentic Asian dishes. They're even better. Evolved and sophisticated dishes which elevate classics from some of the world's best cuisines to a new level in our contemporary world. And unlike many Asian-theme restaurants that offer hokey gimmick decoration, El Quinto is clean, minimalist, and sexy. Modern, but avoiding the cold industrial feel you get in many of today's trendy restaurants. The service, from a mostly young staff of waitresses, is attentive and very friendly. Pretty smiles make you want to come back for more. So does the good food and the variety of Japanese whiskeys they serve at the bar. The sushi was fresh. Plentiful. Beautifully plated. The panko covered shrimp was perfectly cooked. All at what I'd say is better than reasonable prices, since Asian cuisine tends to be overly expensive in Buenos Aires. A sleek, modern décor and good food with friendly service are reason enough to visit El Quinto. The Japanese whiskey is just the icing on the cake.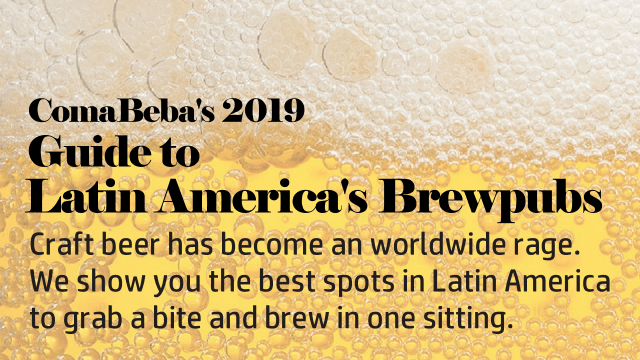 Click the restaurant name or image to read the review
No items found
Click the restaurant image to read the review
No items found