Duque
Buenos Aires, Palermo Hollywood
Ambience

90%

Service

90%

Food

95%

Creativity

95%

Value

95%
Restaurant Details
Restaurant Details
Duque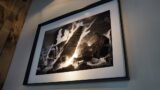 Locale: Buenos Aires, Palermo Hollywood
Address: Nicaragua 6086
Telephone: +54 11 5263-7402
Restaurant Type: Casual Dining, Steakhouse
Cuisine: Grilled Steaks
Service Type: Table Service
Price: $$$
Menu items offered: Braised Meat Dishes, Breads and Pastries, Cheesecake, Coffee, Croissants, Egg Breakfast Dishes, Eggs Benedict, Empanadas, Hamburgers, Ice Cream, Molten Chocolate Lava Cake, Salads, Sandwiches, Scrambled Eggs
Hours:
Sun-Thu: 9am - 12am, Fri-Sat: 9am - 1am,

Review Summary
Duque is the best mix of food, service, ambience, creativity and value among the hundreds of steakhouses in Buenos Aires. Check out the lengthy review to see why.

The full review for Duque
Review by: Ollie O Rating: 4.7 stars Review Date: 09/06/2018
Amid a rash of Asian street-food, burger-joint and brewpub openings in Buenos Aires, I occasionally chance across a new opening of something a bit different, or in the case of Duque, a new take on something old, the Argentine parilla.
There have been a handful of restaurateurs attempting to satiate the urge of Porteños in their undying search for the perfect steakhouse by modifying the typical format of the much-beloved "parilla". Le Grille and Piegari Carnes have branded their steakhouses with an upscale, contemporary personality, and an accompanying price-tag that only tourists and the Porteño elite can afford. Le Carnicería decided to tattoo and pierce their bone-in chops and created a radical, rebellious ambience that seems to have received some favor among the locals. Especially those with fake-leather jackets with the Hell's Angel logo stamped on the back. A few others like Minga and Miranda took the beef-cut infographics off the wall, put a few potted cacti in the windows, and called themselves contemporary and new, even though they were still serving the same boring side-dishes and salads served in every other corner steakhouse in the city. Duque broke the mold. It's not like any other steakhouse I've been to in the city, and I've been to them all. It's new. So, the place has that luster and shine that a new car possesses before it rolls off the dealer's lot. Hopefully the owner will maintain the luster. It's professionally, tastefully designed and decorated. Two large photographs depicting rural scenes with big black frames hanging on the white-washed, exposed brick walls, dominate the décor. The décor seems to successfully appeal to everyone. It's comfortable enough to appeal to those that abhor pretention. And it's sophisticated enough to appeal to those that love it. It's the only décor that I've seen that successfully hits the contemporary nail on the head. Waitresses are young and experienced but seem to have been sufficiently trained to perform their duties. They retrieve the empty plates within a reasonable period time. They quickly deliver the food from the kitchen. They know the menu. They even correctly replace the silverware, between courses. There were minor lags and omissions in the service, but overall, as good or much better than most of the upper-echelon of steakhouses in the city. The decor isn't the only thing breaking boundaries in this steakhouse. Duque defies steakhouse tradition. They've omitted all the rubber-cuts that aren't suited to cooking "a la brasa" that are thrown into the "parilladas" to satisfy the patron's desire for quantity, rather than quality. In their menu section for "standard" cuts, they limit their offering to the four cuts that are best suited for cooking over flames and embers, the rib-eye, a tenderloin, a strip-steak and the skirt-steak. There are a couple of pork cuts too. One of those, is ribs. But unlike almost every other steakhouse on the city, they don't make the grave error of attempting to cook ribs on the "parilla". They first roast them in the oven, then finish them on the grill over open flame. The result is a more tender rib, with the meat barely clinging to the bone. Not to be outdone by competitors offering some cuts that Argentines aren't familiar with, they've added some "maama-jaama" beef cuts in their menu section for cuts "Especiales". Special … indeed. There's a huge Tomahawk, a T-Bone and a bone-in ribeye to satisfy the cravings of every carnivore in existence. I've been wondering for years why steakhouses haven't added hamburgers and other sandwiches to their menus. Kudos to Duque for adding sandwiches. Oh! And welcome to the new steakhouse world. They have sliders, a mainstay on every American-style bistro menu. The sides? This part puzzles me. On the lunch menu, they offer a variety of unique and delicious side dishes. More on that in a minute. But the "a la carte" menu doesn't venture much from tradition. There are some boring spinach and arugula salads, topped with fake Parmesan cheese, served with a bottle of cheap Balsamic vinegar and Olive Oil (neither of which were imported from Italy). They did modify the standard grilled veggies by omitting the slice of big orange squash, and adding eggplant and zucchini, a mix that's a bit unique. And there's a stir-fry, which I haven't tried, that sounds interesting. The jury's still out on whether clinging to this somewhat boring array of sides will stand the test of time in an otherwise revolutionary format. With more and more Porteños wanting to explore restaurant options but being shackled by a strict budget in a struggling economy, the fixed-price, multi-course menu at lunch has become an extremely popular offering. And Duque offers the best mid-day steakhouse option in the city. It's your choice of appetizer and main-course dish, or main-course and dessert, with a beverage, beer or glass of wine included for ARS$320. After a recent drop in the peso, that's an extraordinarily inexpensive lunch at US$8. You can't get a combo meal at McDonald's with a dessert for that amount! Get a beverage and all three courses for only ARS $350. Those prices are available weekdays from 12pm to 4pm. Weekends, the three-course lunch is available for ARS$460. For the appetizer you have a couple of traditional Argentina steakhouse options, a grilled blood-sausage or a grilled "chorizo" sausage. The other three options are a bit more innovative. A delicious soup, a leafy green salad or an appetizer bruschetta. The salad was a mix of leafy greens, beets and apples, drizzled in creamy beet dressing. This was a large portion and was one of the tastiest salads I've had in Buenos Aires. The main-course comes with a side-dish included. For those that love to follow the rules, there are the traditional mashed potatoes or pumpkin, or fried potatoes or sweet-potatoes. But then there are three innovative side-dishes. A stir-fry of cherry tomatoes, black olives, almonds and capers. It sounds delicious. I opted for the green-beans, sautéed in garlic and shallots. Wow. Not to be outdone by that salad, this was the best side-dish I've been served in this city. It was gourmet-quality. Superb. For main-course, you have a choice of either a 200 gr strip-steak or skirt-steak, a daily special, which changes periodically, a chicken "a la ladrllio" (cooked on a brick) or a big chef-salad. The icing on the cake (pardon the pun) is a tasty dessert … your choice of a moist chocolate cake, fruit salad or a creamy "posset de límon". All that for ARS$350. A super-deal. An uber-deal. Worth a drive or a healthy walk from neighboring barrios. But, wait … there's more. Unlike any other steakhouse in the city, Duque's open for breakfast. Not just a couple of croissants and a cup of coffee. Brits, Aussies and Gringos of every shape of form, and the growing population of Porteños that demand a fried or poached egg at breakfast, your wish has come true. Oui Oui, directly across the street still offers a hearty breakfast with poached eggs. But Duque is raising the bet in this card game, serving either scrambled or poached eggs on a creamy avocado-mash. Sitting on a whole-grain slice of toasted bread. Your biggest problem today will be deciding whether to have breakfast at Duque or Oui Oui. It's a big decision. Do what I do. Flip a coin! Let's sum-up this lengthy review. Since we consider both creativity and value in our rating system, Duque has managed to beat out more expensive and more traditional steakhouses in our rating of restaurants. Duque now has the honor of being the most highly rated steakhouse in Buenos Aires, with the best mix of quality food, friendly and competent service, reasonable prices and creativity in the city.


Click the restaurant name or image to read the review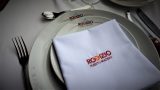 Rodízio – Buenos Aires
Neighborhoods: Recoleta
Service options: Table Service
Cuisine(s): Grilled Steaks
Rating: 4.4 stars Cost: $$$$ . Price: Casual Dining, Steakhouse
---
La Pecora Nera Grill – Buenos Aires
Neighborhoods: Recoleta
Service options: Table Service
Cuisine(s): Grilled Steaks
Rating: 4.6 stars Cost: $$$$ . Price: Steakhouse, Upscale Casual
---
Click the restaurant image to read the review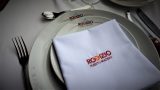 Rodízio – Buenos Aires
Neighborhoods: Recoleta
Service options: Table Service
Cuisine(s): Grilled Steaks
Rating: 4.4 stars Cost: $$$$ . Price: Casual Dining, Steakhouse
---
La Pecora Nera Grill – Buenos Aires
Neighborhoods: Recoleta
Service options: Table Service
Cuisine(s): Grilled Steaks
Rating: 4.6 stars Cost: $$$$ . Price: Steakhouse, Upscale Casual
---