Dellepiane Bar
Tribunales
Ambience

90%

Service

85%

Food

95%

Creativity

90%

Value

90%
Restaurant Details
Restaurant Details
Dellepiane Bar
Locale: Tribunales
Address: Luis Dellepiane 685
Telephone: +54 11 4371-7601
Restaurant Type: Brewpub, Fast Casual
Cuisine: Burgers, Sandwiches
Service Type: Table Service, Take-out
Price: $$$
Menu items offered: Hamburgers, Salads, Sandwiches
Hours:
Mon-Thu: 12pm - 11pm, Fri: 12pm - 1am, Sat: 1pm - 1:30am, Sun: Closed

Review Summary
Dellepiane Bar despite a location on the fringe in Tribunales, offers tremendous burgers and other good bar food that you can wash down with a limited offering of craft beer. High-energy, rebellious vibe. Make sure your Harley Davidson's sparkling clean for this visit. You'll want to impress the crowd waiting for a table out front.

Hidden on a small side-street on the fringe of San Nicolás about four blocks behind the Colón Theatre lies Dellepiane Bar. The slightly obscure location is no good excuse to not visit Dellepiane Bar. I love this place and judging by the fact that it's always packed during lunch and dinner hours, so does the public at large.
If you're looking for a trendy, industrial loft décor, and fancy-named cocktails with bartenders that carry blowtorches in their aprons, look somewhere else. You won't find that at this irreverent little dive that pays homage to junk bar food and rock and roll. It's raunchy in a very good way. It's got a good vibe and friendly waiters. The high score for Ambiance isn't because the place is beautifully decorated. It's just fun with a good vibe, and thus the high score. Dellepiane Bar offers a good, albeit small availability of artisanal beer. They do North American bar food as good or better than anywhere in the city. Did I mention … I love this place? I'll be honest. I haven't tried the fried mac n cheese, the stuffed jalapeños, or any of those unique side items they offer. I've been too busy enjoying the variety of burgers, all of which are "A-plus" delicious. Cooked to order. Juicy. One of my favorite burgers in town. Actually, more like three of my favorite burgers in town! I did try the chicken sandwich. Crispy, juicy chicken breast, fresh crispy lettuce and tomatoes. Perfectly seasoned, drenched in a delicious sauce. If the rest of the menu even approaches being as good as the burgers and that sandwich, you'll be in junk-food heaven. Oh. Did I mention the skin-on fries? As good as any I've tried in Buenos Aires. Oh. And if you happen to hang with one of those odd types that only eats veggie that aren't fried, they have you covered with a couple of respectable salads. And a whole page on the menu is dedicated to a Veggie burger. Haven't tried that one yet. I'm still battling the agony of not having tried all the burgers with meat!


Click the restaurant name or image to read the review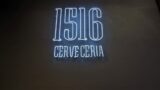 1516 Cervecería – Buenos Aires
Neighborhoods: Palermo Soho, Recoleta
Service options: Table Service, Take-out
Cuisine(s): Burgers
Rating: 4.4 stars Cost: $$$ . Price: Brewpub, Fast Casual
---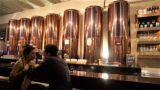 Antares – Buenos Aires
Neighborhoods: Caballito, Las Cañitas, Palermo, Palermo Soho, San Isidro, San Telmo, Villa Devoto
Service options: Table Service
Cuisine(s): Eclectic
Rating: 4.1 stars Cost: $$ . Price: Brewpub, Casual Dining
---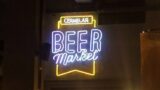 Cervelar – Buenos Aires
Neighborhoods: Retiro
Service options: Table Service
Cuisine(s): Burgers, Hot Dogs, Tapas - Finger Foods
Rating: 3.8 stars Cost: $$$ . Price: Gastropub
---
Click the restaurant image to read the review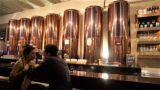 Antares – Buenos Aires
Neighborhoods: Caballito, Las Cañitas, Palermo, Palermo Soho, San Isidro, San Telmo, Villa Devoto
Service options: Table Service
Cuisine(s): Eclectic
Rating: 4.1 stars Cost: $$ . Price: Brewpub, Casual Dining
---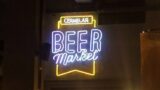 Cervelar – Buenos Aires
Neighborhoods: Retiro
Service options: Table Service
Cuisine(s): Burgers, Hot Dogs, Tapas - Finger Foods
Rating: 3.8 stars Cost: $$$ . Price: Gastropub
---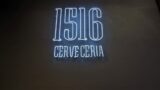 1516 Cervecería – Buenos Aires
Neighborhoods: Palermo Soho, Recoleta
Service options: Table Service, Take-out
Cuisine(s): Burgers
Rating: 4.4 stars Cost: $$$ . Price: Brewpub, Fast Casual
---