Crizia
Buenos Aires, Palermo Soho
Ambience

90%

Service

90%

Food

90%

Creativity

95%

Value

85%

Logistics

75%
Restaurant Details
Restaurant Details
Crizia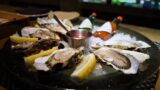 Locale: Buenos Aires, Palermo Soho
Address: Gorriti 5143
Telephone: +54 11 4831 4979
Restaurant Type: Formal Dining, Upscale Casual
Cuisine: Eclectic Gourmet
Service Type: Table Service
Price: $$$$
Menu items offered: Braised Meat Dishes, Carpaccios - Tartares, Ceviche - Aquachile, Crème brûlée, Grilled Steaks, Ice Cream, Molten Chocolate Lava Cake, Oysters (on the half-shell), Pasta, Rice - Risotto, Roasted Meat Dishes, Seafood
Hours:
Mon-Sat: 10am to 4pm & 7pm to 1pm, Sun: Closed,

Review Summary
Dimly lit restaurant that is perfect for couples seeking romance or guys like me seeking good food and service. It offered both. This restaurant is one of the best kept secrets in town.

Crizia is a modern, minimalist restaurant in Palermo Viejo that also serves fresh, raw, shucked oysters at the oyster bar or at your table. Despite this rather "raw" element, the restaurant is otherwise quite elegant and the menu items clearly within a "nouvelle cuisine" definition. The restaurant is dimly lit with spotlights from high in the vaulted ceiling, providing each table with a delicate flood of light. Crizia just oozes "sexy".
But the trendy, minimalist ambiance isn't all there is to Crizia. The food is quite good as well. On my last visit to Crizia I ordered a grilled prawn appetizer. A simple dish, but delicious. The main course was a half-rack of lamb, grilled, and served with roasted potatoes and a grilled onion. The lamb had been cut into individual pieces prior to grilling. They were well seasoned, and two of the four ribs were cooked perfectly, but two were slightly overcooked. This was the only flaw in execution in the entire meal. The onion was sweet and succulent. It was the star of the dish in my opinion.For dessert I ordered Crizia's version of the classic Creme Brulee. It was delicious. Prepared in the traditional way. I would have like to have seen an interesting variation ... but now I'm getting greedy.There is description of the items on the menu on the restaurant's website, but no prices are indicated. And there is no way of making reservations on the website. It only lists a phone number for making reservations. However, reservations can apparently be made online through the Restorando reservation system. The slightly lower score for Logistics reflects these indicated deficiencies.Crizia fared well in all other categories. It was scored-down slightly for the minor failure of overcooking a portion of my main dish and I felt the creativity wasn't quite on par with many other gourmet dining options in the city. But even with minor lapses, Crizia still earn a spot in our list of the best upscale casual dining options in the city.


Click the restaurant name or image to read the review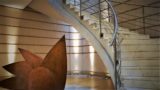 Duhau Restaurante y Vinoteca – Buenos Aires
Neighborhoods: Recoleta
Service options: Table Service
Cuisine(s): Gourmet Cuisine
Rating: 4.6 stars Cost: $$$$$ . Price: Upscale Casual
---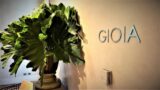 Gioia – Buenos Aires
Neighborhoods: Recoleta
Service options: Table Service
Cuisine(s): Gourmet Cuisine
Rating: 4.6 stars Cost: $$$$$ . Price: Upscale Casual
---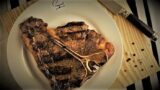 Piegari Carnes – Buenos Aires
Neighborhoods: Buenos Aires, Retiro
Service options: Table Service
Cuisine(s): Grilled Steaks
Rating: 4.0 stars Cost: $$$$$ . Price: Steakhouse, Upscale Casual
---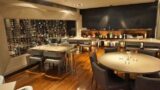 Chila – Buenos Aires
Neighborhoods: Buenos Aires, Puerto Madero
Service options: Table Service
Cuisine(s): Eclectic Gourmet
Rating: 4.6 stars Cost: $$$$$ . Price: Formal Dining, Upscale Casual
---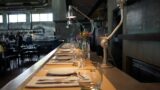 Sucre – Buenos Aires
Neighborhoods: Belgrano
Service options: Table Service
Cuisine(s): Argentine, Eclectic Gourmet
Rating: 4.3 stars Cost: $$$$ . Price: Upscale Casual
---
Click the restaurant image to read the review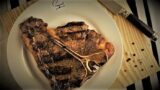 Piegari Carnes – Buenos Aires
Neighborhoods: Buenos Aires, Retiro
Service options: Table Service
Cuisine(s): Grilled Steaks
Rating: 4.0 stars Cost: $$$$$ . Price: Steakhouse, Upscale Casual
---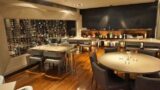 Chila – Buenos Aires
Neighborhoods: Buenos Aires, Puerto Madero
Service options: Table Service
Cuisine(s): Eclectic Gourmet
Rating: 4.6 stars Cost: $$$$$ . Price: Formal Dining, Upscale Casual
---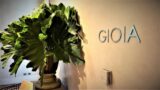 Gioia – Buenos Aires
Neighborhoods: Recoleta
Service options: Table Service
Cuisine(s): Gourmet Cuisine
Rating: 4.6 stars Cost: $$$$$ . Price: Upscale Casual
---
La Pecora Nera – Buenos Aires
Neighborhoods: Buenos Aires, Recoleta
Service options: Table Service
Cuisine(s): French, Italian
Rating: 4.5 stars Cost: $$$$ . Price: Formal Dining, Upscale Casual
---
Dario Gualtieri Bistro – Buenos Aires
Neighborhoods: Palermo Soho
Service options: Table Service
Cuisine(s): French
Rating: 4.6 stars Cost: $$$$ . Price: Upscale Casual
---