Crisol
Buenos Aires, Las Cañitas, Palermo, Palermo Hollywood
Ambience

80%

Service

70%

Food

80%

Creativity

85%

Value

80%
Restaurant Details
Restaurant Details
Crisol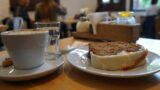 Locale: Buenos Aires, Las Cañitas, Palermo, Palermo Hollywood
Address: Av. del Libertador 4984
Telephone: +54 11 4774-2106
Restaurant Type: Cafe, Casual Dining
Cuisine: Coffee - Bread - Pastries, Salads, Sandwiches
Service Type: Table Service, Take-out
Price: $$$
Menu items offered: Alfajores (cookies), Breads and Pastries, Brownies or Blondies, Cheesecake, Chocolate Cake, Coffee, Cookies, Desserts, Egg Breakfast Dishes, Espresso, French toast, Key Lime Pie, Salads, Sandwiches, Scrambled Eggs, Wraps - Shawarma
Hours:
Sun-Sat: 8am to 9pm, ,

Review Summary
A unique menu, well-executed. Service somewhat lacking. If you're not a rabbit, try the pork meatball salad. Otherwise, order it with meatballs on the side and donate them to charity.

The full review for Crisol
Review by: Ollie O Rating: 3.9 stars Review Date: 10/30/2019
Crisol sort of looks like a chain café that just had a face-lift. Pleasant. But a bit short on heart and soul. In fact, it is, in fact, a chain café, which could explain that appearance. The location in Las Cañitas is just a couple of blocks from what was the location of Pit Deli, now permanently closed. With Pit Deli now closed, I had developed an interest in finding a few more spots in Las Cañitas that served a legitimate breakfast (i.e. something other than croissants and medialunas).
And the menu at Crisol looked promising. I can hear what you're thinking. How can you say that a restaurant that doesn't serve eggs sunny-side up serves a legitimate breakfast? You're right. It's still a bit on the deficient side without fried eggs, but they do a have a scrambled-egg breakfast with breakfast sausage. You have to give them some credit for that, right?
I had that breakfast, and it was good. Would have been better had they buttered the toast, but that would be asking a bit too much, now wouldn't it? But the scrambled eggs were seasoned and cooked perfectly.
I later visited Crisol in Palermo for lunch. Again, a bit lacking in soul. Maybe too much branding.
There are four salads on the menu. Of course, three of them have the same boring ingredients that are every salad in Buenos Aires. Chicken, shrimp and salmon. OMG. Do these chefs not know that there are other types of seafood than salmon, tuna and shrimp? It's mind boggling. But credit where credit is due. There was one item that jumped out at me. Pork meatballs on a salad? In Buenos Aires? I had to clean my eyeglasses to make sure I was reading it right.
Yep. That's what it said. And it got even more interesting. This salad has a mix of greens and herbs that's unique and aromatic. The bits of small pumpkin and orange sections add both texture and sweetness. The quinoa adds but another dimension, while the goat cheese brings a creamy element to the salad. And it's all lightly dressed with a ginger vinaigrette. What? No Balsamic vinegar? How did that happen?
The main character, the small pork meatballs, are perfectly seasoned and seared. It wasn't just interesting, it was delicious. One of the best, if not the best, salad I've had in Buenos Aires. Kudos to the guy that created this one!
I'd had enough luck with the breakfast and lunch that I've since been back for more. The pork sandwich ("Cerdo a la plancha") has an interesting list of ingredients. Watercress, brie cheese, Portobello mushrooms, bacon and a mango chutney. Pork takes well to being accompanied by fruit. And this proves it. The flavors in the sandwich were outstanding. And it was on a fresh roll that was moist on the inside, and crisp on the outside, giving a great contrast of textures to the sandwich. The only issue I had with the sandwich is that the pork was a just a bit chewy. I'd prefer a cut with a bit more fat that had been braised prior to finishing it in the pan. Or perhaps a more accommodating pig?
The one glaring deficiency at Crisol is the management and waiters. Like so many restaurants in Buenos Aires, the waiters and the managers are too young, undisciplined and untrained. After I finished that sandwich, the tablet it was served on sat on the table for 30 minutes. It wasn't even removed when I requested the check.
What a shame that this restaurant with an otherwise pleasant ambiance and interesting, well-executed menu, is so poorly supervised.
But mediocre service is endemic in Buenos Aires. If that were an obstacle to eating out, you'd always be in the kitchen at home.
Prices were about what you'd expect for this genre and location. Overall, the unique menu, including perhaps the best salad in Buenos Aires, make Crisol worthy of another visit.


Click the restaurant name or image to read the review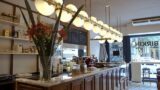 Birkin – Buenos Aires
Neighborhoods: Buenos Aires, Palermo, Palermo Hollywood
Service options: Table Service
Cuisine(s): Coffee - Bread - Pastries
Rating: 3.9 stars Cost: $$$ . Price: Cafe
---
Le Pain Quotidien – Buenos Aires
Neighborhoods: Belgrano, Buenos Aires, Martínez, Nordelta, Olivos, Palermo, Palermo Soho, Puerto Madero, Recoleta, Retiro, Tortugas
Service options: Table Service, Take-out
Cuisine(s): Coffee - Bread - Pastries, French
Rating: 4.4 stars Cost: $$$ . Price: Cafe, Casual Dining
---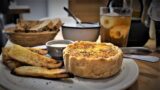 Le Moulin de la Fleur – Buenos Aires
Neighborhoods: Recoleta
Service options: Table Service, Take-out
Cuisine(s): Coffee - Bread - Pastries, French
Rating: 4.4 stars Cost: $$ . Price: Cafe, Casual Dining
---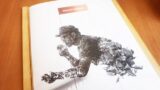 Bogotá – Buenos Aires
Neighborhoods: Buenos Aires, Recoleta
Service options: Table Service
Cuisine(s): Coffee - Bread - Pastries
Rating: 4.0 stars Cost: $$$ . Price: Cafe
---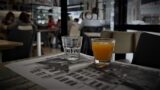 Chef Leon – Buenos Aires
Neighborhoods: Belgrano, Las Cañitas, Palermo
Service options: Table Service, Take-out
Cuisine(s): Coffee - Bread - Pastries
Rating: 4.0 stars Cost: $$$ . Price: Cafe, Casual Dining
---
Click the restaurant image to read the review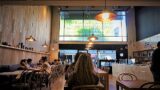 Ninina – Buenos Aires
Neighborhoods: Buenos Aires, Palermo Soho
Service options: Table Service, Take-out
Cuisine(s): Coffee - Bread - Pastries, Eclectic
Rating: 4.1 stars Cost: $$$ . Price: Cafe, Casual Dining
---
Le Pain Quotidien – Buenos Aires
Neighborhoods: Belgrano, Buenos Aires, Martínez, Nordelta, Olivos, Palermo, Palermo Soho, Puerto Madero, Recoleta, Retiro, Tortugas
Service options: Table Service, Take-out
Cuisine(s): Coffee - Bread - Pastries, French
Rating: 4.4 stars Cost: $$$ . Price: Cafe, Casual Dining
---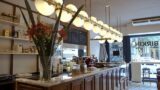 Birkin – Buenos Aires
Neighborhoods: Buenos Aires, Palermo, Palermo Hollywood
Service options: Table Service
Cuisine(s): Coffee - Bread - Pastries
Rating: 3.9 stars Cost: $$$ . Price: Cafe
---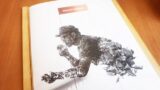 Bogotá – Buenos Aires
Neighborhoods: Buenos Aires, Recoleta
Service options: Table Service
Cuisine(s): Coffee - Bread - Pastries
Rating: 4.0 stars Cost: $$$ . Price: Cafe
---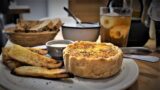 Le Moulin de la Fleur – Buenos Aires
Neighborhoods: Recoleta
Service options: Table Service, Take-out
Cuisine(s): Coffee - Bread - Pastries, French
Rating: 4.4 stars Cost: $$ . Price: Cafe, Casual Dining
---