Chila
Buenos Aires, Puerto Madero
Ambience

90%

Service

100%

Food

90%

Creativity

95%

Value

85%

Logistics

85%
Restaurant Details
Restaurant Details
Chila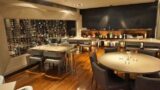 Locale: Buenos Aires, Puerto Madero
Address: Av. Alicia Moreau de Justo 1160
Telephone: +54 11 4343-6067
Restaurant Type: Formal Dining, Upscale Casual
Cuisine: Eclectic Gourmet
Service Type: Table Service
Price: $$$$$
Menu items offered: Braised Meat Dishes, Breads and Pastries, Coffee, Espresso, Grilled Steaks, Rice - Risotto, Roasted Meat Dishes, Salads, Seafood
Hours:
Tue-Sun: 8am to 12am, Mondays: Closed,

Review Summary
Chila is a Top-5 restaurant in Buenos Aires for formal dining. Modern, but sophisticated and elegant decor. Near flawless execution and service.

The full review for Chila
Review by: Ollie O Rating: 4.6 stars Review Date: 07/13/2016
It was only a matter of time. I knew I'd eventually have to shell out the $1,600 pesos for dinner at acclaimed restaurant, Chila. I've stated my misgivings about tasting menus on more than one occasion. They are intended to showcase the brilliance of the chef and his or her kitchen staff. In fact, what they do more often than not, is magnify the chef's and the restaurant's shortcomings. At the same time, the diner who is typically paying more than he normally would on such an outing, is forced accept the chef's concept of what is good.
Chila has a format that is more acceptable than most. They offer an assortment of appetizers, main course dishes, and desserts.With a flexible three-course format, a guest can choose one dish from each of the three categories. The cost is $1,100 pesos. Expensive by Buenos Aires standards, but not ridiculously so.There is also a seven course tasting menu with a sampling of the chef's choice of three appetizers, three main course dishes, and a dessert for $1,600 pesos, $2,000 with wine pairings.I bit the bullet, threw all caution to the wind, and opted for the seven course menu. Luckily, my $1,600 pesos was not wasted.But before I describe the meal, let me first describe the restaurant. The restaurant garnered a #21 rating on the much maligned (and for good reason) list of 50 Best Restaurants in Latin America, which of course means nothing since some of the worst meals I've had in Latin America were at restaurants that earned the dubious honor of appearing on this list.But based on my visit to Chila, this actually IS one of the fifty best restaurants in Latin America. Possibly one of the top ten. The décor is minimalist. Soft gray tones. Modern but not cold. Beautifully decorated. They ha multilingual wait staff, that's friendly and informative. A talented army of young chefs scurrying about in the kitchen. All the makings of a fine restaurant. But, of course, marble, fabric, and a wall of wine bottles does not a restaurant make. Would seven culinary creations by this little army of cooks serve to garner Ollie O's praise or only serve to point out the mediocrity of the venue?I'm glad to report that Chila made the grade. Each course was creative, near perfectly executed, and beautifully presented. And most important of all . . . delicious. I won't describe each course in detail but I will highlight a few of the more outstanding moments of the meal.Most of the courses were a collection of elements each serving a role. Some to add texture. Some to add taste. I could visualize the cooks in the kitchen with their tweezers or chop sticks carefully placing each little element on the plate. When partaking of a collection of tasty morsels it's important to put a little bit of each element into every bite. One element might bring texture, like the tiny, fried pork skin on the cuttlefish dish. Another might bring a slight citric brightness to the dish.The seared sea bass course was a perfect example. The fish was perfectly seared to create both texture and taste, in contrast to the buttery soft and flaky meat of the fish. I carefully swirled each forkful of fish in the sweet and creamy mandioca puree and touched the tip of the fork with the lime foam accompanying the fish. Each element played a part in creating a delicious collection of flavors, all in a single bite.I played this game with every course. Carefully orchestrating each little morsel that I placed on the fork. And the result was outstanding.I suppose if I had to find a fault somewhere in this meal, I could find some minor element that could have been changed. On the Peking Duck, the duck was perfect in every way. But a few of the radicchio leaves accompanying the duck were extremely bitter, and more so, I suspect, than was intended by the dish's creator.But this did little to detract from the duck, the star of the dish.I had doubts about the corn themed dessert. This was a little corn cake with a sweet glaze sitting at the center of the dish. Accompanied by a small quenelle of dulce de leche ice cream and a variety of whimsical elements. A few kernels of popcorn. Some small chewy tidbits of dulce de leche candy. I carefully attempted to put a bit of everything onto my fork with a bit of the ice cream and corn cake. The result was as tasty as it was unique. Nothing overbearing. Nothing too sweet. Just a yummy ending to a fun and enjoyable meal.Chila is one of the most expensive restaurants in Buenos Aires. But for good reason. The elegant ambiance, the meticulous service offered from the minute you enter the restaurant until you leave, and the consistently creative and delicious food you're served make Chila one of the few true fine dining experiences in Latin America.By the time you visit Chila, there will be a new menu, full of interesting and creative dishes. Perhaps you can try the ten course menu featuring the "ten best" dishes offered over the preceding ten years. They will be offering that menu in 2016 to celebrate their ten-year anniversary. Whatever the menu, the experience is sure to be enjoyable.


Click the restaurant name or image to read the review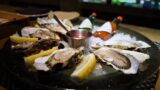 Crizia – Buenos Aires
Neighborhoods: Buenos Aires, Palermo Soho
Service options: Table Service
Cuisine(s): Eclectic Gourmet
Rating: 4.4 stars Cost: $$$$ . Price: Formal Dining, Upscale Casual
---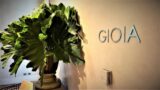 Gioia – Buenos Aires
Neighborhoods: Recoleta
Service options: Table Service
Cuisine(s): Gourmet Cuisine
Rating: 4.6 stars Cost: $$$$$ . Price: Upscale Casual
---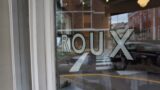 Roux – Buenos Aires
Neighborhoods: Buenos Aires, Recoleta
Service options: Table Service
Cuisine(s): Eclectic Gourmet, French
Rating: 4.5 stars Cost: $$$$ . Price: Formal Dining, Upscale Casual
---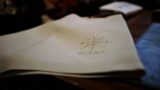 Elena – Buenos Aires
Neighborhoods: Buenos Aires, Retiro
Service options: Table Service
Cuisine(s): Grilled Steaks
Rating: 4.0 stars Cost: $$$$ . Price: Upscale Casual
---
La Pecora Nera – Buenos Aires
Neighborhoods: Buenos Aires, Recoleta
Service options: Table Service
Cuisine(s): French, Italian
Rating: 4.5 stars Cost: $$$$ . Price: Formal Dining, Upscale Casual
---
Click the restaurant image to read the review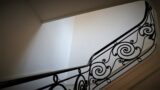 Casa Cavia – Buenos Aires
Neighborhoods: Palermo
Service options: Table Service
Cuisine(s): Eclectic Gourmet
Rating: 4.7 stars Cost: $$$$ . Price: Upscale Casual
---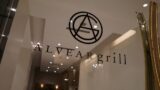 Alvear Grill – Buenos Aires
Neighborhoods: Recoleta
Service options: Table Service
Cuisine(s): Grilled Steaks
Rating: 4.4 stars Cost: $$$$$ . Price: Upscale Casual
---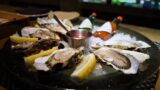 Crizia – Buenos Aires
Neighborhoods: Buenos Aires, Palermo Soho
Service options: Table Service
Cuisine(s): Eclectic Gourmet
Rating: 4.4 stars Cost: $$$$ . Price: Formal Dining, Upscale Casual
---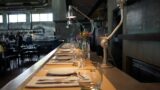 Sucre – Buenos Aires
Neighborhoods: Belgrano
Service options: Table Service
Cuisine(s): Argentine, Eclectic Gourmet
Rating: 4.3 stars Cost: $$$$ . Price: Upscale Casual
---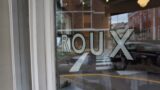 Roux – Buenos Aires
Neighborhoods: Buenos Aires, Recoleta
Service options: Table Service
Cuisine(s): Eclectic Gourmet, French
Rating: 4.5 stars Cost: $$$$ . Price: Formal Dining, Upscale Casual
---