Chef Leon
Belgrano, Las Cañitas, Palermo
Ambience

75%

Service

75%

Food

85%

Creativity

85%

Value

90%
Restaurant Details
Restaurant Details
Chef Leon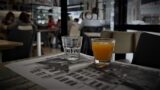 Locale: Belgrano, Las Cañitas, Palermo
Address: Soldado de la Independencia 1002
Telephone: +54 11 4774-8411
Restaurant Type: Cafe, Casual Dining
Cuisine: Coffee - Bread - Pastries
Service Type: Table Service, Take-out
Price: $$$
Menu items offered: Alfajores (cookies), Breads and Pastries, Cheesecake, Chocolate Cake, Coffee, Desserts, Espresso, French toast, Lemon Pie, Macarons
Hours:
Sun-Mon: 10am to 7:30pm, Tue-Fri: 7:30am to 8:30pm, Sat: 8:30am to 8:30pm

Review Summary
Chef Leon, with locations in Las Cañitas and Belgrano, has a small, but unique menu, well-executed. Better than average service. Good French toast!

Chef Leon is a small corner café with two locations, one in Las Cañitas and another further north in Belgrano. The small restaurant offs a limited but interesting menu of breakfast, lunch and dinner fare. Our first visit to Chef Leon was at breakfast, to try the restaurant's rendition of French toast.
Our prior "go to" for breakfast in this neighborhood was Pit Deli, about three blocks away. They had an excellent French toast offering. Unfortunately, the economic pressures of the restaurant business took its toll and on a recent visit we found the doors permanently closed at Pit Deli.
So, we've been looking for a good replacement for breakfast in Las Cañitas. We've found a couple of good candidates in Chef Leon and nearby Crisol, both offering a variety of non-Porteño breakfast plates.
The French toast at Chef Leon is a beautiful buttery brioche, lightly drenched in a sweet concoction, pan seared, and dusted with powdered sugar. It's accompanied by fresh fruit slices sitting in a light syrup. I often ask for extra syrup or honey with French toast, waffles or pancakes, but this rendition, with plenty of powdered sugar on top, was certainly not in need of any more sweetness. Not much egg, if any, in the liquid in which the break is drenched, which seems to be the customary manner of preparation in Buenos Aires.
The restaurant offers a full array of interesting European/American breakfast favorites. Soft boiled eggs, a rendition of a Croque Madame, waffles, and, for those less adventurous Porteños, a scrambled eggs and ham dish. And, of course, there's an assortment of breads and more typical Argentine pastries.
The restaurant also offers a lunch and dinner menu which look promising.
Service was adequate but nothing more. Décor is nothing elaborate, but the ambiance is pleasant. The restaurant seems to be popular with families and patrons of all ages.


Click the restaurant name or image to read the review
Le Pain Quotidien – Buenos Aires
Neighborhoods: Belgrano, Buenos Aires, Martínez, Nordelta, Olivos, Palermo, Palermo Soho, Puerto Madero, Recoleta, Retiro, Tortugas
Service options: Table Service, Take-out
Cuisine(s): Coffee - Bread - Pastries, French
Rating: 4.4 stars Cost: $$$ . Price: Cafe, Casual Dining
---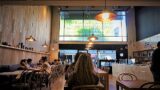 Ninina – Buenos Aires
Neighborhoods: Buenos Aires, Palermo Soho
Service options: Table Service, Take-out
Cuisine(s): Coffee - Bread - Pastries, Eclectic
Rating: 4.1 stars Cost: $$$ . Price: Cafe, Casual Dining
---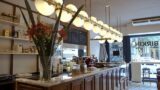 Birkin – Buenos Aires
Neighborhoods: Buenos Aires, Palermo, Palermo Hollywood
Service options: Table Service
Cuisine(s): Coffee - Bread - Pastries
Rating: 3.9 stars Cost: $$$ . Price: Cafe
---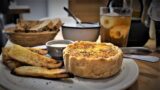 Le Moulin de la Fleur – Buenos Aires
Neighborhoods: Recoleta
Service options: Table Service, Take-out
Cuisine(s): Coffee - Bread - Pastries, French
Rating: 4.4 stars Cost: $$ . Price: Cafe, Casual Dining
---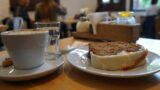 Crisol – Buenos Aires
Neighborhoods: Buenos Aires, Las Cañitas, Palermo, Palermo Hollywood
Service options: Table Service, Take-out
Cuisine(s): Coffee - Bread - Pastries, Salads, Sandwiches
Rating: 3.9 stars Cost: $$$ . Price: Cafe, Casual Dining
---
Click the restaurant image to read the review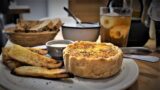 Le Moulin de la Fleur – Buenos Aires
Neighborhoods: Recoleta
Service options: Table Service, Take-out
Cuisine(s): Coffee - Bread - Pastries, French
Rating: 4.4 stars Cost: $$ . Price: Cafe, Casual Dining
---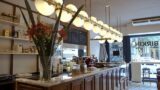 Birkin – Buenos Aires
Neighborhoods: Buenos Aires, Palermo, Palermo Hollywood
Service options: Table Service
Cuisine(s): Coffee - Bread - Pastries
Rating: 3.9 stars Cost: $$$ . Price: Cafe
---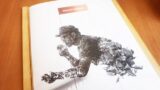 Bogotá – Buenos Aires
Neighborhoods: Buenos Aires, Recoleta
Service options: Table Service
Cuisine(s): Coffee - Bread - Pastries
Rating: 4.0 stars Cost: $$$ . Price: Cafe
---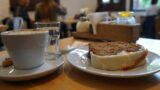 Crisol – Buenos Aires
Neighborhoods: Buenos Aires, Las Cañitas, Palermo, Palermo Hollywood
Service options: Table Service, Take-out
Cuisine(s): Coffee - Bread - Pastries, Salads, Sandwiches
Rating: 3.9 stars Cost: $$$ . Price: Cafe, Casual Dining
---
Le Pain Quotidien – Buenos Aires
Neighborhoods: Belgrano, Buenos Aires, Martínez, Nordelta, Olivos, Palermo, Palermo Soho, Puerto Madero, Recoleta, Retiro, Tortugas
Service options: Table Service, Take-out
Cuisine(s): Coffee - Bread - Pastries, French
Rating: 4.4 stars Cost: $$$ . Price: Cafe, Casual Dining
---