Bogotá - Buenos Aires
Buenos Aires, Recoleta
Ambience

85%

Service

80%

Food

75%

Creativity

75%

Value

85%
Restaurant Details
Restaurant Details
Bogotá - Buenos Aires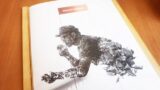 Locale: Buenos Aires, Recoleta
Address: Montevideo 1300
Telephone: +54 911 4813 1551
Restaurant Type: Cafe
Cuisine: Coffee - Bread - Pastries
Service Type: Table Service
Price: $$$
Menu items offered: Breads and Pastries, Charcuterie, Coffee, Egg Breakfast Dishes, Espresso, French Omelettes, Grilled Steaks, Hamburgers, Ice Cream, Pasta, Pizza, Quiche, Salads, Sandwiches, Scrambled Eggs, Seafood, Soups, Tapas - Finger Foods - Snacks, Veal cutlets - Milanesas
Hours:
Mon-Sat: 7am to 11pm, Sun: Closed,

Review Summary
A sleek, modern take on the classic café, with a Colombian theme. Full breakfast, lunch and dinner menu. The restaurant is usually full with a crowd ranging from 18 to 80 years old.

The full review for Bogotá - Buenos Aires
Review by: Ollie O Rating: 4.0 stars Review Date: 11/07/2016
Can there be too many specialty coffee shops in Recoleta and Retiro? Apparently not. We recently reviewed Coffee Town (that specializes in coffee sourced from every corner of the globe) at its new location on Libertad, a block from the popular Import Coffee Company, which specializes in Italian roasted Illy coffee. Both broke the mold of the boring old school café with their sleeker and trendier décor and an emphasis on the coffee rather than the croissant.
Just a few blocks away at the corner of Plaza Vicente Lopez is another café putting the emphasis on the coffee. Bogotá puts the emphasis on Colombian coffee. But like those other cafés it breaks the mold on décor and service.The owners of Bogotá turned to local graphic designer Pablo Porporato to create a graphic identity and to graphically portray the Colombian concept behind the restaurant. And, they display art from local artists, such as the large mural by Marta Minujín.And the menu is more contemporary than your typical Argentine café. They offer a full menu at breakfast, lunch and dinner. The food is good and the service is friendly and attentive, utilizing staff of young waiters and waitresses clad in aprons bearing that Bogotá eagle logo.This new approach is popular. The place is always filled with patrons, from age 18 to 80.We've tried breakfast and lunch items. Scrambled eggs, the lomito sandwich, a steak, and a Caesar salad with grilled chicken. Food and service have always been good and the young waiters and waitresses are friendly and efficient.In addition to serving food, and, of course, coffee by the cup, Bogotá sells coffee beans and ground coffee by the bag.Just another one of a slew of pleasant, contemporary cafés in a city full of stodgy old cafés. Another one of the unique breed that deserves a visit.


Click the restaurant name or image to read the review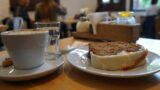 Crisol – Buenos Aires
Neighborhoods: Buenos Aires, Las Cañitas, Palermo, Palermo Hollywood
Service options: Table Service, Take-out
Cuisine(s): Coffee - Bread - Pastries, Salads, Sandwiches
Rating: 3.9 stars Cost: $$$ . Price: Cafe, Casual Dining
---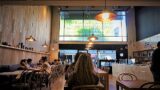 Ninina – Buenos Aires
Neighborhoods: Buenos Aires, Palermo Soho
Service options: Table Service, Take-out
Cuisine(s): Coffee - Bread - Pastries, Eclectic
Rating: 4.1 stars Cost: $$$ . Price: Cafe, Casual Dining
---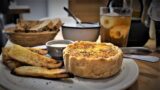 Le Moulin de la Fleur – Buenos Aires
Neighborhoods: Recoleta
Service options: Table Service, Take-out
Cuisine(s): Coffee - Bread - Pastries, French
Rating: 4.4 stars Cost: $$ . Price: Cafe, Casual Dining
---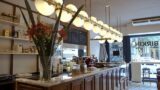 Birkin – Buenos Aires
Neighborhoods: Buenos Aires, Palermo, Palermo Hollywood
Service options: Table Service
Cuisine(s): Coffee - Bread - Pastries
Rating: 3.9 stars Cost: $$$ . Price: Cafe
---
Le Pain Quotidien – Buenos Aires
Neighborhoods: Belgrano, Buenos Aires, Martínez, Nordelta, Olivos, Palermo, Palermo Soho, Puerto Madero, Recoleta, Retiro, Tortugas
Service options: Table Service, Take-out
Cuisine(s): Coffee - Bread - Pastries, French
Rating: 4.4 stars Cost: $$$ . Price: Cafe, Casual Dining
---
Click the restaurant image to read the review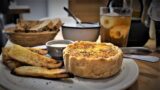 Le Moulin de la Fleur – Buenos Aires
Neighborhoods: Recoleta
Service options: Table Service, Take-out
Cuisine(s): Coffee - Bread - Pastries, French
Rating: 4.4 stars Cost: $$ . Price: Cafe, Casual Dining
---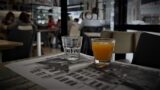 Chef Leon – Buenos Aires
Neighborhoods: Belgrano, Las Cañitas, Palermo
Service options: Table Service, Take-out
Cuisine(s): Coffee - Bread - Pastries
Rating: 4.0 stars Cost: $$$ . Price: Cafe, Casual Dining
---
Le Pain Quotidien – Buenos Aires
Neighborhoods: Belgrano, Buenos Aires, Martínez, Nordelta, Olivos, Palermo, Palermo Soho, Puerto Madero, Recoleta, Retiro, Tortugas
Service options: Table Service, Take-out
Cuisine(s): Coffee - Bread - Pastries, French
Rating: 4.4 stars Cost: $$$ . Price: Cafe, Casual Dining
---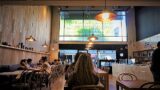 Ninina – Buenos Aires
Neighborhoods: Buenos Aires, Palermo Soho
Service options: Table Service, Take-out
Cuisine(s): Coffee - Bread - Pastries, Eclectic
Rating: 4.1 stars Cost: $$$ . Price: Cafe, Casual Dining
---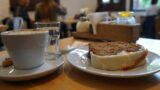 Crisol – Buenos Aires
Neighborhoods: Buenos Aires, Las Cañitas, Palermo, Palermo Hollywood
Service options: Table Service, Take-out
Cuisine(s): Coffee - Bread - Pastries, Salads, Sandwiches
Rating: 3.9 stars Cost: $$$ . Price: Cafe, Casual Dining
---