These are the restaurants serving this type of cuisine. Click on a map marker to see a few details about the restaurant. For details see the toggled-list with images and more information about the restaurant below the map.
Click here to see a list of the filtered restaurants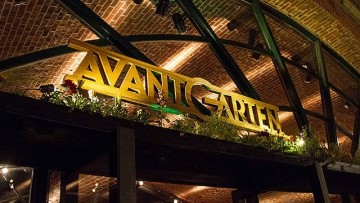 Av. del Libertador 3883
RATING: 78%
Cuisine(s):
German .
Cost:
$$$ .
Restaurant type:
Gastropub
Summary: AvantGarten has catchy name, lots of beer on tap, Jägermeister, a few German sausages and a burger. Better bar than it is a restaurant. So, go have a drink and sausage!