Avant Garten
 Buenos Aires, Palermo
Ambience

80%

Speed to Delivery

65%

Food (Execution)

75%

Creativity

85%

Value

85%
Details for Location Reviewed
Avant Garten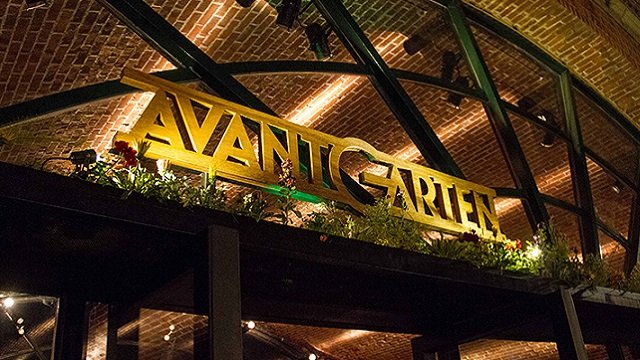 Locale: Buenos Aires, Palermo
Address: Av. del Libertador 3883
Telephone: Unposted
Restaurant Type: Gastropub
Cuisine: German
Service Type: Counter Service
Price: $$$
Menu items offered: Charcuterie, Desserts, Hamburgers, Salads, Sandwiches, Smoked Meat Dishes, Tapas - Finger Foods - Snacks
Hours: Sun-Thu: 6pm to 2am Fri-Sat: 6pm to 5am
Restaurant Details
Avant Garten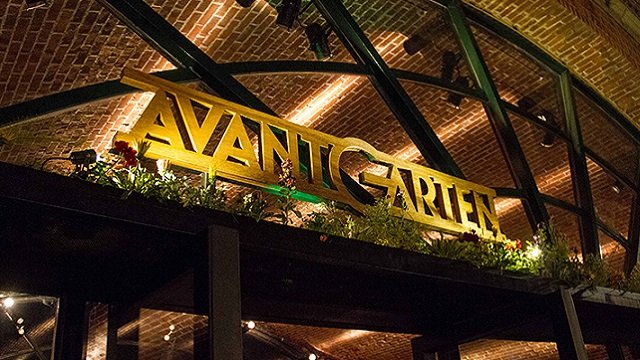 Locale: Buenos Aires, Palermo Address: Av. del Libertador 3883
Telephone: Unposted
Restaurant Type: Gastropub
Cuisine: German Service Type: Counter Service Price: $$$ Menu items offered: Charcuterie, Desserts, Hamburgers, Salads, Sandwiches, Smoked Meat Dishes, Tapas - Finger Foods - Snacks
Hours: Sun-Thu: 6pm to 2am Fri-Sat: 6pm to 5am
---

---
Summary
AvantGarten has catchy name, lots of beer on tap, Jägermeister, a few German sausages and a burger. Better bar than it is a restaurant. So, go have a drink and sausage!
Resumen del crítica
AvantGarten has catchy name, lots of beer on tap, Jägermeister, a few German sausages and a burger. Better bar than it is a restaurant. So, go have a drink and sausage!
Restaurant Review for Avant Garten
Review by: Ollie O
Rating: 3.9 stars
Review Date: 10/15/2017
Oddly, local bloggers describe this place as a beer garden, which, of course, if you've ever been to a German beer garden, is nothing like this place. So if you're German, or from anywhere else in the world that has actual beer gardens, don't expect to see one here. It is a catchy name though. And that apparently appeals to young, trend-following Porteños, who flock to the bar in droves on weekends.Indoors it has a sleek, minimalist look and feel with the bar in the center of the room and lots of folks standing around drinking on the perimeter.And although it may not be all that similar to any beer garden I've visited, it does have beer. And if you define the word pretty liberally, it also has a terrace out back and out front that you could call a garden. Two beers on tap, Warsteiner (which, is, in fact, German in origin) and Grolsch, (which is, in fact, Dutch, and way better than Heineken, as Dutch beers go). Even better, they serve a full line of Gambrinus and Antares artisanal beers, made in Argentina.AvantGarten peddles a variety of fancy cocktails and pushes shots of Jägermeister, for those wanting to leave the place in a disoriented state.It has food, most of which has no connection to Germany, other than three dishes with a German sausage included. Oddly the Knackwurst, is described on the menu as a Vienna-style German sausage. Odd because, Vienna, last time I checked, is in Austria, not Germany. Minor detail though.I ordered the Chillywurst plate. It's a German-style (not Viennese-style) sausage, accompanied by sauerkraut and French fries, which, of course, are not German, since Germans typically boil their potatoes, and serve them up in the form of potato salad. Notwithstanding, the sausage was pretty good. The fries were ordinary. They have a hamburger on the menu. The name is sort of German so I guess that fits the theme. Surprisingly, this was a pretty good burger. Probably the safest thing on the menu to order if you're not in the mood for a sausage.We note that this gastropub has no tables indoors other than a couple of low coffee tables surrounded by sofas and ottomans and a bar level rail along one wall with bar stools. Not the most conducive atmosphere for eating a meal. Clearly the place is designed for drinking, not eating.In summary. Nice décor. Trendy, with a young crowd. Serving up both draft and bottled artisanal beer along with some cocktails and shots of Jägermeister. Typical gastropub food with the addition of some dishes with German sausages. And a catchy name. Despite not being well designed for consuming food, the food we had was better than usual for a bar serving food. By the way, AvantGarten has no table-service. You order and pay for drinks at the cashier, then pick up the order at the counter.Our rating is a restaurant rating, based on the food we were served and the suitability of the locale for eating the food served. It is not a bar rating. The lack of suitability for dining at tables in the restaurant is reflected in the rating for ambiance.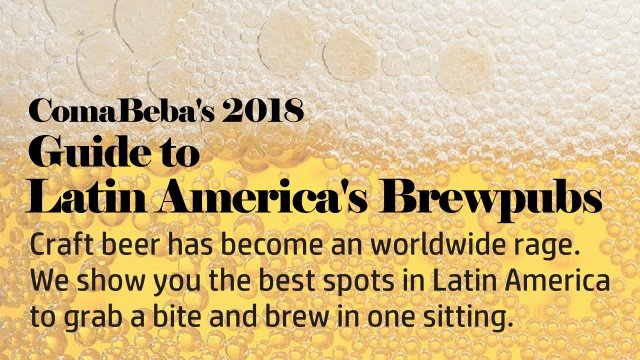 No items found