Ambience

90%

Service

90%

Food

95%

Creativity

95%

Value

90%

Logistics

90%
Restaurant Details
Alvear Grill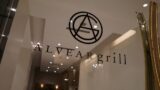 Locale: Recoleta
Address: Ayacucho 2023
Telephone: +54 11 4805-3857
Restaurant Type: Upscale Casual
Cuisine: Grilled Steaks
Service Type: Table Service
Price: $$$$$
Menu items offered: Apple Pie, Braised Meat Dishes, Breads and Pastries, Carpaccios - Tartares, Coffee, Espresso, Grilled Steaks, Molten Chocolate Lava Cake, Roasted Meat Dishes, Salads, Seafood, Soups
Hours:
Sun: Closed, Mon: Closed, Tue: 7:30pm - 12:00am, Wed: 7:30pm - 12:00am, Thu: 7:30pm - 12:00am, Fri: 7:30pm - 12:00am, Sat: 7:30pm - 12:00am

Review Summary
Alvear Grill is the result of a recent change of direction at the Alvear Palace Hotel. The new restaurant, that boasts a more contemporary menu, with an emphasis on grilled fish and beef, replaced the 25-year resident of the hotel, the French restaurant, La Bourgogne. The change was needed. But now, what is essentially a steakhouse wearing a tuxedo is a bit odd. Once you get past this incongruity, everything else is splendid, both service and food. Skip the steaks and go straight to the page with the duck and venison. That's where the kitchen shines.

The full review for Alvear Grill
Review by: Ollie O Rating: 4.4 stars Review Date: 10/23/2018
Alvear Grill has recently replaced the French restaurant, La Bourgogne, that called the Alvear Palace Hotel home for an amazing twenty-five years or more. That's a hard act to follow. The hotel moved toward a more contemporary menu with an emphasis on grilled meats in an upscale environment, which is the same tack taken by nearby high-end lodging venues The Four Seasons Hotel (with restaurant, Elena) and the Grand Hyatt Palacio Duhau (with Duhau Restaurante y Vinoteca).
There are two pages of grilled proteins, with two fish dishes, the remainder various cuts of beef. The appetizers are the same redundant appetizers you find at every steakhouse in the city, as are the side dishes. In making this change I would have thought the restaurant would have come up with a bit more originality. The one place they did venture away from ordinary is with a single page of rather unique main-course dishes that includes lamb, duck, venison and quail. But can a kitchen that primarily grills steaks served up next to French fries execute on these unique main course offerings?
I ordered the duck to find out.
But before I describe that dish and the dessert that followed, let me describe the ambience.
The restaurant made very few changes with the design or décor of the restaurant when they implemented the change. It's almost identical to what I saw a year and half ago at La Bourgogne, including the same silverware and porcelain on the tables. The décor is contemporary with an understated elegance incorporating wood paneling and marble surfaces here and there to lend an air of sophistication.
The table setting is about as formal as any restaurant in the city. White cotton runners covering polished black stone with heavy cotton table napkins and silverware adorn the table along with single small flower and stem in a small but heavy glass vase. The porcelain is high-quality. The ambience delivers an understated elegance, which is perhaps a bit too dressy for a menu primarily featuring grilled beef and sausages. The music varied with some American pop, and then some elevator music at the end of the evening. A more sophisticated music mix would add a needed extra element.
There was no shortage of staff attending to customers. Lots of gnomes, well-trained, running about in black aprons made sure everything came off as planned. There was nary an error by the waiters, managers or hostess. Everyone was cordial with a slight air of formality, exactly as intended.
Now, back to the duck. I was floored when it arrived. It was very beautifully plated. Not your typical steakhouse presentation. The cap of fat and skin had been perfectly seared to render it just less than crisp, the fat fully rendered, and the meat was a perfect medium-rare. The accompanying side dish was a "mil hojas" of potatoes, layer after layer of paper thin slices of skillfully flavored potatoes, browned on top, with a variety of vegetables and small bits of glazed fruit strewn about the plate. Presentation of this dish couldn't have been better.
I was going to order a chocolate dessert but was offered a special Christmas present, a dessert concocted especially for the Holidays that was an edible gift box, wrapped in gold and red ribbon, with bits of fruit and shaved merengue mimicking snow sprinkled around the base of the gift box. When the white-chocolate box was cracked open, a fluffy chocolate mousse, crumbled nuts and more berries were hidden inside. There was also a small quenelle of pistachio ice cream at the foot of the box. Almost as amazing as the fact that the pastry chef was able to produce this fully edible Holiday display was the fact that each component, save the red ribbon, was quite delicious, especially that mousse and that pale green ice cream.
What a pleasant little ending to my holiday outing!
Although the whole concept of a steakhouse hiding behind the façade of a fancy formal restaurant is a bit odd, once you get past that disjointed element, everything else is very impressive.
The restaurant is one of the most expensive in the city. Luckily, expensive in Buenos Aires, won't seem that way to visitors to the city, especially those staying in this high-priced hotel.
Making a reservation online was easy, from either a link on the restaurant's page on the hotel website, or directly on Restorando.com. Unfortunately, there is no posted menu, but that's what we're here for. You can see it at the menu link in this review.
The patrons were as amiable as the staff. I caught a group photo of Bruno, celebrating his 22nd birthday with family and friends. Good luck in medical school, Bruno!
With near-flawless execution of service and food and a menu redeemed by a handful of unique dishes, including that seared duck, Alvear Grill managed to garner an impressive overall rating of 4.4 stars.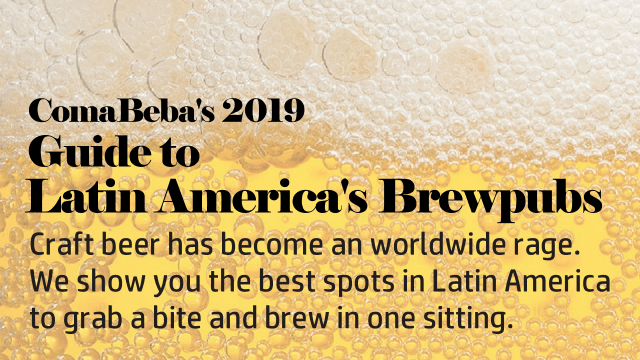 Click the restaurant name or image to read the review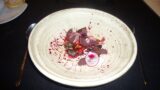 El Baqueano – Buenos Aires
Neighborhoods: Buenos Aires, San Telmo
Service options: Table Service
Cuisine(s): Eclectic Gourmet
Rating: 2.4 stars Cost: $$$$ . Price: Casual Dining
---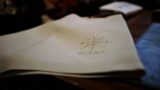 Elena – Buenos Aires
Neighborhoods: Buenos Aires, Retiro
Service options: Table Service
Cuisine(s): Grilled Steaks
Rating: 4.0 stars Cost: $$$$ . Price: Upscale Casual
---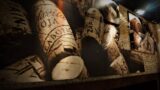 Sagardi – Buenos Aires
Neighborhoods: Buenos Aires, San Telmo
Service options: Table Service
Cuisine(s): Spanish
Rating: 4.5 stars Cost: $$$$ . Price: Upscale Casual
---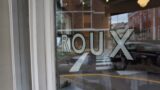 Roux – Buenos Aires
Neighborhoods: Buenos Aires, Recoleta
Service options: Table Service
Cuisine(s): Eclectic Gourmet, French
Rating: 4.5 stars Cost: $$$$ . Price: Formal Dining, Upscale Casual
---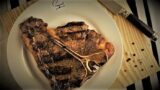 Piegari Carnes – Buenos Aires
Neighborhoods: Buenos Aires, Retiro
Service options: Table Service
Cuisine(s): Grilled Steaks
Rating: 4.0 stars Cost: $$$$$ . Price: Steakhouse, Upscale Casual
---
Click the restaurant image to read the review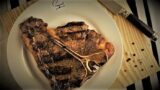 Piegari Carnes – Buenos Aires
Neighborhoods: Buenos Aires, Retiro
Service options: Table Service
Cuisine(s): Grilled Steaks
Rating: 4.0 stars Cost: $$$$$ . Price: Steakhouse, Upscale Casual
---
Ureña – Buenos Aires
Neighborhoods: Palermo Hollywood
Service options: Table Service
Cuisine(s): French
Rating: 4.6 stars Cost: $$$ . Price: Upscale Casual
---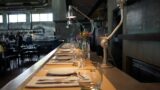 Sucre – Buenos Aires
Neighborhoods: Belgrano
Service options: Table Service
Cuisine(s): Argentine, Eclectic Gourmet
Rating: 4.3 stars Cost: $$$$ . Price: Upscale Casual
---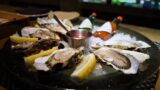 Crizia – Buenos Aires
Neighborhoods: Buenos Aires, Palermo Soho
Service options: Table Service
Cuisine(s): Eclectic Gourmet
Rating: 4.4 stars Cost: $$$$ . Price: Formal Dining, Upscale Casual
---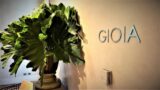 Gioia – Buenos Aires
Neighborhoods: Recoleta
Service options: Table Service
Cuisine(s): Gourmet Cuisine
Rating: 4.6 stars Cost: $$$$$ . Price: Upscale Casual
---