Ambience

85%

Service

85%

Food

90%

Creativity

90%

Value

90%
Restaurant Details
Restaurant Details
Abocado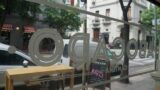 Locale: Recoleta
Address: French 2316
Telephone: +54 11 2409-7413
Restaurant Type: Fast Casual
Cuisine: Burgers, Sandwiches
Service Type: Counter Service, Take-out
Price: $$
Menu items offered: Chocolate Cake, Hamburgers, Nachos, Salads, Sandwiches, Tapas - Finger Foods - Snacks, Wraps - Shawarma
Hours:
Mon-Fri: 12pm - 12am, Sat-Sun: 12pm - 3pm, 7pm - 12am,

Review Summary
Abocado is small. But good things come in small packages. A clever, well-executed menu of burgers, sandwiches and salads accompanied by some quality craft beer on tap. All at reasonable prices in a clean, comfortable environment.

Don't blink or you might miss this small, one room restaurant, with a small terrace out back. Four bar-height communal tables with stools and a few bars along the wall and front window allow for seating about 25 patrons. Another eight or so can sit outside on a small courtyard-style terrace, weather permitting. Order, pay and pick up your order at the counter. But if they're not busy they'll deliver it to your table.
The minimalist décor is pleasant. Perhaps the bar-height seating wouldn't suit everyone, but it's certainly apropos for a fast-casual restaurant serving brews on tap. The menu is clever and perfectly suited for a small brewpub. There's a full page of gussied-up French fries that have every type of topping you can imagine. A page of finger foods and appetizers that are an appealing morph of what you'd see at a Spanish tapas bar and Tex-Mex cantina. Yes. They have nachos, but I haven't tested them yet. Those two pages of bar munchies are followed by a page of burgers and sandwiches, all of which look appealing, and a half-page each, dedicated to some nice-looking salads and wraps. They also serve a limited variety of mixed-drinks. I tried a burger. To be honest, I can't remember which one. These aren't the biggest burgers in the barrio, but they are tasty and reasonably priced at under $150 pesos in late 2017. I also tried the crispy chicken sandwich they call the Cesar Augosto. Sandwiches and burgers are served with a side of cole slaw. And the icing on the cake, pardon the pun, was a yummy Chocotorta which was like a big Oreo cookie on steroids. Cold and delicious. Summing it up, this place is the perfect mix of beer joint and restaurant with very reasonable prices. Abocado is well worth a visit for a casual meal or to share a drink with friends. Or better yet, both.


Click the restaurant name or image to read the review
Panachef – Buenos Aires
Neighborhoods: Buenos Aires, Recoleta
Service options: Counter Service, Take-out
Cuisine(s): Burgers, Sandwiches
Rating: 3.7 stars Cost: $$$ . Price: Fast Casual
---
Parva – Buenos Aires
Neighborhoods: Recoleta
Service options: Counter Service, Take-out
Cuisine(s): Burgers, Sandwiches-Salads
Rating: 4.6 stars Cost: $$ . Price: Fast Casual
---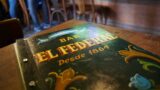 Bar El Federal – Buenos Aires
Neighborhoods: San Telmo
Service options: Table Service
Cuisine(s): Sandwiches-Salads
Rating: 4.0 stars Cost: $$ . Price: Casual Dining
---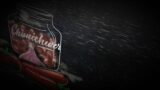 La Choripanería – Buenos Aires
Neighborhoods: San Telmo
Service options: Counter Service, Take-out
Cuisine(s): Hot Dogs
Rating: 4.4 stars Cost: $$ . Price: Fast Casual
---
Click the restaurant image to read the review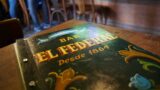 Bar El Federal – Buenos Aires
Neighborhoods: San Telmo
Service options: Table Service
Cuisine(s): Sandwiches-Salads
Rating: 4.0 stars Cost: $$ . Price: Casual Dining
---
Panachef – Buenos Aires
Neighborhoods: Buenos Aires, Recoleta
Service options: Counter Service, Take-out
Cuisine(s): Burgers, Sandwiches
Rating: 3.7 stars Cost: $$$ . Price: Fast Casual
---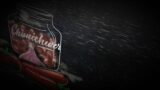 La Choripanería – Buenos Aires
Neighborhoods: San Telmo
Service options: Counter Service, Take-out
Cuisine(s): Hot Dogs
Rating: 4.4 stars Cost: $$ . Price: Fast Casual
---
Parva – Buenos Aires
Neighborhoods: Recoleta
Service options: Counter Service, Take-out
Cuisine(s): Burgers, Sandwiches-Salads
Rating: 4.6 stars Cost: $$ . Price: Fast Casual
---