Ambience

85%

Service

85%

Food

90%

Creativity

95%

Value

95%
Restaurant Details
Restaurant Details
13 Fronteras
Locale: San Telmo
Address: Peru 1092
Telephone: +54 11 4300-2693
Restaurant Type: Casual Dining
Cuisine: Eclectic Gourmet
Service Type: Table Service
Price: $$$
Menu items offered: Braised Meat Dishes, Desserts, Roasted Meat Dishes, Seafood
Hours:
Tue-Thu: 12pm - 11pm, Fri-Sat: 12pm - 12am, Mon: Closed

Review Summary
13 Fronteras is the dream, and now reality, of U.S. born chef, Dave Soady. The chef utilizes local ingredients prepared with classic European techniques and a big dollop of imagination. This is gourmet food in a bistro setting at bistro prices. A very big "GO"!

What do you get when you combine locally sourced yet rare ingredients with classic European cooking techniques and more than a big dollop of imagination? What you get is 13 Fronteras. 13 Fronteras, the dream, and now reality, of U.S. born chef, Dave Soady, is now open in Buenos Aires offering a menu with a distinct international personality.
The restaurant is small. Very small. No tables. Just a long open kitchen surrounding by a counter where patrons can sit to partake of Chef Soady's imaginative creations. Chef Soady and his crew, which is usually a single sous chef, scurry about behind the counter, churning out dishes, playing the roles of both cook and waiter. Ten seats. If you have a party of eleven someone is going to have to stand to eat.
The good news is … it will be worth it.
I had the pork belly. Braised to perfection, with a chicharón glazed in a demi-glace, made from the braising liquid of another menu item, the braised goat.
That chicharón, drenched in the glaze, was a tad bit chewy but not so much as to render it unenjoyable. The underlying meat and fully rendered fat on that pork belly was cooked perfectly. It was accompanied by visits to cuisines from two far away regions. A delicious, tart kimchi, Korea's famed pickled cabbage relish and a traditional Paraguayan cornbread. All unique. All well-executed. The cornbread was fluffy and moist. This should be a treat for locals who rarely get to experience this type of authentic cuisine.
I asked the chef to surprise me with his most impressive dessert. I wasn't disappointed.
What he laid before me was what he called "Mendoza". I was expecting three desserts connected to wine or Malbec grapes. But, "no". One was a macaron with "a sweet … or was it salty … or was it both" pastry cream filling flavored with olives (that just happens to grow on many of the vineyards in Mendoza in harmony with grapevines). That was sitting next to a small quenelle of carrot ice cream topped with a baby carrot.
He said he is reminded of the earth from which those olive trees, grapevines and carrots grow when Mendoza enters his thoughts. So, he set the components of the dessert on a crumble resembling that fertile earth. That was concocted of ground, charred cacao beans with a touch of the flavor of anis infused with the use of some ground fennel seeds.'
This was a dessert that was truly imaginative and delicious.
As is blatantly obvious from the images in the slider, presentation was on par with the execution of the dishes.
Despite the food being of gourmet quality, the prices are better than reasonable. Every plate except one was priced under US$12.50.
Although this small little restaurant is nothing elaborate, it's kept immaculately clean with none of the unsightly clutter we see in these smaller restaurants that are opened on a limited budget. 13 Fronteras is comfortable and inviting.
Combine that with near-perfect execution of unique and imaginative dishes at better than reasonable prices and you have a home-run.
What a treat for the residents of San Telmo, and the rest Buenos Aires for that matter.


Click the restaurant name or image to read the review
Bacán – Buenos Aires
Neighborhoods: Barracas, San Telmo
Service options: Table Service
Cuisine(s): Eclectic Gourmet
Rating: 4.5 stars Cost: $$$ . Price: Casual Dining
---
La Panadería de Pablo – Buenos Aires
Neighborhoods: Olivos
Service options: Table Service
Cuisine(s): Eclectic
Rating: 4.4 stars Cost: $$$ . Price: Casual Dining
---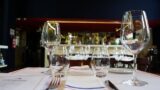 Aldo's – Buenos Aires
Neighborhoods: Palermo, San Telmo
Service options: Table Service
Cuisine(s): Eclectic Gourmet
Rating: 4.5 stars Cost: $$$ . Price: Upscale Casual
---
Proper – Buenos Aires
Neighborhoods: Palermo
Service options: Table Service
Cuisine(s): Eclectic
Rating: 3.8 stars Cost: $$$ . Price: Casual Dining
---
Vico Wine Bar – Buenos Aires
Neighborhoods: Palermo Soho
Service options: Table Service
Cuisine(s): Eclectic Gourmet
Rating: 4.6 stars Cost: $$$$ . Price: Casual Dining
---
Click the restaurant image to read the review
La Panadería de Pablo – Buenos Aires
Neighborhoods: Olivos
Service options: Table Service
Cuisine(s): Eclectic
Rating: 4.4 stars Cost: $$$ . Price: Casual Dining
---
Vico Wine Bar – Buenos Aires
Neighborhoods: Palermo Soho
Service options: Table Service
Cuisine(s): Eclectic Gourmet
Rating: 4.6 stars Cost: $$$$ . Price: Casual Dining
---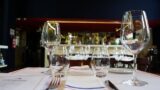 Aldo's – Buenos Aires
Neighborhoods: Palermo, San Telmo
Service options: Table Service
Cuisine(s): Eclectic Gourmet
Rating: 4.5 stars Cost: $$$ . Price: Upscale Casual
---
Proper – Buenos Aires
Neighborhoods: Palermo
Service options: Table Service
Cuisine(s): Eclectic
Rating: 3.8 stars Cost: $$$ . Price: Casual Dining
---
Bacán – Buenos Aires
Neighborhoods: Barracas, San Telmo
Service options: Table Service
Cuisine(s): Eclectic Gourmet
Rating: 4.5 stars Cost: $$$ . Price: Casual Dining
---